How does your company differentiate itself from others in the region?
The C1 Innovation Lab is positioned in North Texas to work directly with national employer customers on developing new solutions that help increase the affordability of care and improve health outcomes for our members. Our multidisciplinary teams, including customer service and health care management, collaborate with a dedicated design team to rapidly develop and test customized products for our customers that address their unique health care challenges.
How does your company or your team stretch the boundaries of what's been done, or reinvent itself within the industry?
The C1 Innovation Lab is focused on using the human-centered design thinking methodology to develop programs that help meet their specific business needs. For example, C1 conducts "design sprints" working side-by-side with employer groups to identify and prototype new solutions, such as improving the family planning and support experience for their employees.
North Texas is home to some of the most cutting-edge and innovative companies in the country. In your own words, what can this be attributed to?
The C1 Innovation Lab is built on the strong foundation of the Blue Cross and Blue Shield plans in Texas, Illinois, Montana, New Mexico, and Oklahoma. Texas serves as our growth market. Many of our largest employer groups are based in North Texas. I believe that companies are drawn to the economy and business climate, diverse culture, and the growing talent pool. Dallas is full of visionaries who see a better tomorrow and are determined to connect the right resources together to execute their idea.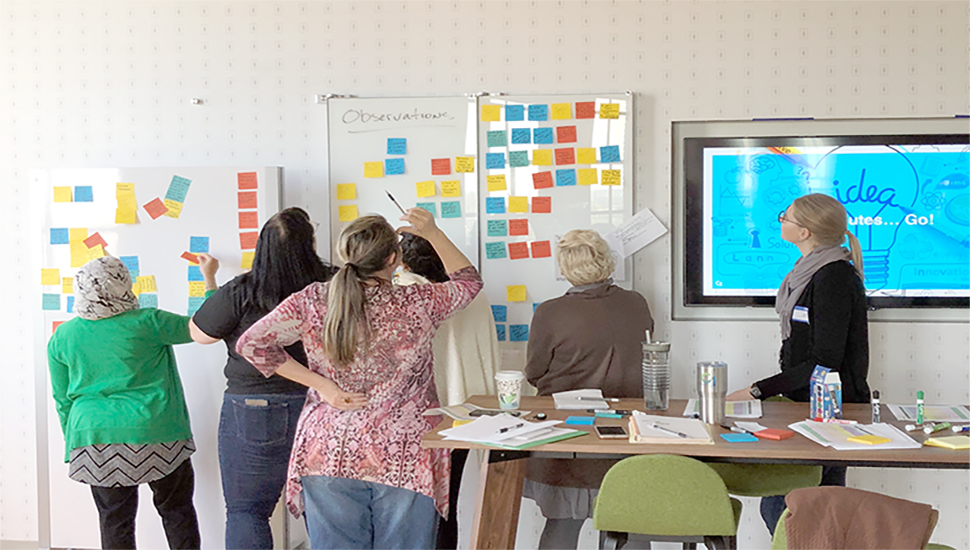 Innovation comes in many forms-from finished products and processes, to implementation and idea generation. How would you define your company's innovations?
For us, innovation means improving the lives of our members. How can we make their health care experience easier, more affordable and help them be at their best? Because we are designing solutions for different populations, we're not limited to any single channel of health care delivery. Our team has designed innovations for employee engagement and wellness programs in areas such as member experience, behavioral health, and diabetes.
What type of opportunities exist for innovative thinkers looking to join your company or industry?
As the health care industry continues to transform, innovative thinkers, clinicians, designers, etc., drive the development of tech-driven solutions and improving the customer experience in support of our members. We work with the Center for Diversity and Inclusion at BCBSTX to attract a diverse and robust talent pipeline of professionals to ll STEAM roles within our organization. Individuals who are interested in career opportunities with us should visit the BCBSTX career page.
A version of this Thought Leaders article was first published in Dallas Innovates 2019—The Magazine.
---
Read it online
Dallas Innovates 2019—The Magazine explores the region as a rising tech hub that will shape the future of innovation. The theme of our second annual print publication, "A Breakout Moment," explores why now is the time for the region to grab its place in the tech universe. 

Get on the list.
Dallas Innovates, every day.
Sign up to keep your eye on what's new and next in Dallas-Fort Worth, every day.