"I thought as an emerging artist it would be a great place to live and that I can contribute to the growing art scene."
Dan Lam
Artist 
.…on why she moved to Dallas to create her squishy sculptures, via Dallas Observer.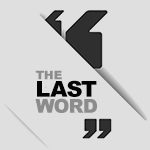 Lam, who has bachelor of fine arts from UNT and a fine art masters from Arizona State, moved to Dallas three years ago. After teaching and doing workshops, she broke out as a successful artist by squishing away assiduously at her squishy art works in her studio, applying for residencies, establishing a great website, and conquering Instagram. 
Her "tactile, technicolor sculpture" is created from unconventional materials, treading a line between what she calls "allure and repulsion." Through painted polyurethane foam, she produces sculptures she calls "blobs," "drips," and "squishes" which seem to melt and drip with a peculiar life all their own. 
Lam is inspired by "weird things," she told the Dallas Observer, and likes taking hikes to find organic inspiration in nature. 
She has advice for other artists who want to get their art seen.
"Apply to shows, get your work out there, go to art openings to experience art that's already out there," she told the D.O. "You'll start seeing the same faces at openings, and that's how you'll get to know people and make connections."
Another great way to get out there—keep posting on social media.
"Be true to yourself and post what you want," she told the D.O. "Someone's going to like your work and want it in their gallery. Don't base what you do on the amount of likes and views you get."
For more on what's new and next in North Texas, check out Every Last Word.

Get on the list.
Dallas Innovates, every day.
Sign up to keep your eye on what's new and next in Dallas-Fort Worth, every day.