Glamping. Mermaids. Fitness. Rebel Role Model's Rebelcon isn't your average tech conference—but make no mistake, it means business.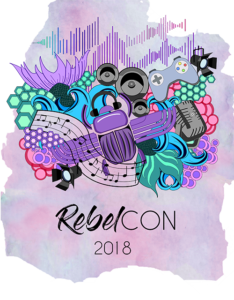 "You'll walk in as a rebel, and leave as a role model," so says CEO Nancy Coblenz. At Hollow Hill Ranch in Weatherford from Sept. 29-30, the first-annual entrepreneurial tech conference is a weekend of fun for anyone from college students, entrepreneurs, and "side hustlers" to CEOS and investors. But, to join what the website refers to as a "rebel movement," you have to be invited.
Don't fret though, because you can sign up for an invite here with your own personal rebel identity, whether that be executive, entrepreneur, or "still figuring it out." No matter how rebel you are, the weekend-long conference is a chance to garner professional relationships, while testing some of the newest technology dominating today's landscape.
So how will a tech conference squeeze all that into one weekend? 
RebelCon aims to use the power of virtual reality as a foundation to connect millennials and Gen Z. To showcase the technology, the conference will offer a 48-hour AR game—the longest in the nation. Coblenz believes augmented and virtual reality bridges generational gaps among professionals because it "harnesses the power of emotion and first-hand experiences."
Rebel Role Model is a Dallas-based multimedia organization that focuses on industry disruptors, or 'rebels,' in today's modern economy.
NEED TO KNOW
RebelCon2018 will take place at the 85-acre Hollow Hill Event Center from 9 a.m. to 10 p.m. on Saturday and 9 a.m. to 4 p.m. on Sunday. Thirty-six speakers will present, including:
• Chamber Media's Travis Chamber
• Shark Tank success David Leche of Sunstaches
• Dallas-based Tech Wildcatters' Ricky Tejapaibul
• VR pioneer Lisa Wong
• "Fastest Female Racer" Leslie Porterfield
• Co-inventor of CRM Industry Mike Muhney
• Microsoft Garage's Mike Pell
Saturday will wrap with an outdoor music festival-style concert, featuring five Dallas-based musicians. The music line-up includes:
• 14-year-old rising star Remy Reilly
• Hip-hop connoisseur 88 Killa
• Sunshine soul singer Maya Piata
• Electro-pop artist LEV
• Blues-rocker Bryce Bangs
One- and two-day tickets can be bought online. For $387, two-day all access passes include speaking session access, AR and VR experiences, the music festival, a bonfire chat with speakers, a fitness workout session, a pool party, and a $500 value swag bag. For $697, upgrade to VIP for all of the above plus overnight glamping, complimentary food and beverage, and a $1,000 value swag bag. One-day passes are $277.

Get on the list.
Dallas Innovates, every day.
Sign up to keep your eye on what's new and next in Dallas-Fort Worth, every day.