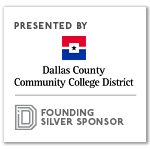 Reaching for the stars is a normal part of life for Richland College honors student Ashlynn Norris, who was recently chosen as a NASA Community College Aerospace Scholar. This hardworking young woman joined other community college STEM students from across the country in getting an authentic NASA experience.
"I felt breathlessly excited when I found out I was chosen as an NCAS," Norris said. "I have always dreamed of being involved in a NASA program, but I generally believed that it wasn't attainable. Seeing that email was a confirmation that I could maybe have a chance to pursue things I always believed were out of reach."
As an NCAS student, Norris had the opportunity to engage in research and learning opportunities with NASA during a five-week online course that ended July 3. During the course, students learned about NASA's past, present, and future missions, as well as the science, technology, and engineering that happens behind the scenes.
"In the last five years, we've only had one other NASA Community College Aerospace Scholar," Kathleen Stephens, Richland College Honors Program coordinator, said. "It is a very competitive program that requires an application and letters of recommendation. As we seek to increase the number of women in STEM fields, I'm particularly excited for Ashlynn to have this opportunity."
Norris and the other students heard from NASA subject matter experts, including Stu McClung, project planning manager for the Orion program; Trent Smith, project manager for VEGGIE, the in-orbit garden on the ISS; and Lisa Spence, a manager in NASA's Human Research Project.
"These talks have been wonderful because neither Stu nor Trent were linear, normal students," said Norris. "They both had a very interesting road to NASA and offered a lot of hope and wisdom to those who aren't standard students, showing that anyone can participate in NASA if they work for it."
Upon course completion, qualifying students are invited to tour a NASA facility and work with NASA scientists and engineers on-site. The students will visit the NASA space center nearest them and participate in a four-day on-site study of the current Moon to Mars campaign. During this trip, students will attend lectures with current engineers, research tasks, and complete challenges.
"I am most excited about the opportunities that this experience can give me," Norris said. "I am blown away with how welcoming, enthusiastic, and driven every single NASA employee I've interacted with is, and they've made a point to tell everyone that there is a place for anyone here, making sure that we understand we're welcome. Being an NCAS student comes with opportunities down the line as well."
Norris told her Richland College Honors Program advisors about a project some former NCAS student researchers spearheaded, in which a payload of micro-algae was sent to the International Space Station for a week to see how the plant would respond under stress. The plant produces a powerful antioxidant that NASA believes may be able to help fight the heavy strain on astronauts' bodies while in micro-gravity. NASA has agreed to ship samples of this algae to Richland College's biology department to be studied by students to see how micro-algae grown in space differs structurally.
"Ashlynn is new to the Honors Program, but she has already excitedly shared a way to enrich the program by giving us information about space algae that could potentially be used in an honors science classroom and for the science boot camp led by Dr. Dwight Randle," Stephens said.
Upon graduating Richland College, Norris plans to transfer to UT Dallas to pursue a bachelor's degree in software engineering. She has always been intrigued by artificial intelligence and the advancement of the exploration of space, and she hopes to have the opportunity to work with NASA one day.
"No one should give up on themselves just because they may be a non-linear, busy, or working student," Norris said. "It is never too late to pursue things that you love, and Richland College and NCAS have done a wonderful job of reminding me of that."

Get on the list.
Dallas Innovates, every day. 
Sign up to keep your eye on what's new and next in Dallas-Fort Worth, every day.