North Texas is a big place, with plenty to do, see, hear, and watch. So, we scour the internet every week to find events and activities for you. As always, events may change at any time, so check the event website or registration page for the latest details.
---
THURSDAY, AUG. 10 
ENTREPRENEURS & YOUNG PROFESSIONALS NETWORKING MIXER
The People's Last Stand, 5319 E. Mockingbird Lane, No. 210, in Dallas
6 – 9 p.m.
Connect with other entrepreneurs and young professionals in the DFW area to share ideas, build relationships, and find referrals.
Free
Register and find more information here. 
—
TECH HUSTLE'S TOASTED THURSDAY
The Social House, 5100 Belt Line Road, in Addison
6 – 8 p.m.
Games, food, booze, influencers, thought leaders, recruiters, giveaways, and swag. 
CEOs and VPs of sales from local startups will be in attendance and recruiters will be looking for top talent. 
Tickets are $20.
Purchase tickets and find more information here. 
---
SATURDAY, AUG. 12
VEEP CONTEST
Dallas Central Library, 1515 Young St., O'Hara Room, 7th floor
9 a.m to noon
This is the initial round of competition for the DFW Veteran's Entrepreneur Elevator Pitch (VEEP) Contest, a competition for veterans, active duty military, and military spouses with a $5,000 prize for the winner's business expenses. Three finalists will compete for the $5,000 prize during lunch at the Texas Veteran's Business Summit Nov. 3 to be held at the Federal Reserve Bank of Dallas, 2200 N. Pearl St.
Free
Learn more about the event here.
---
TUESDAY, AUG. 15
THE CEDARS UNION CREATIVE CAREERS SHOWCASE: SHANE CULP–HOMER LEARNING
SPARK, 1409 S. Lamar St., in Dallas
6 – 8 p.m.
Creative Futures Career Showcase is a program series spotlighting working professionals who have found unconventional careers that have allowed them to apply their art education and/or creative talents.
Shane Culp has more than 15 years of experience working in the game industry. He's developed games for LEGO, Adult Swim, Star Wars, Nokia, and Verizon, among other Fortune 500 companies, according to the event website. 
Free
Register and find more information here.
---
WEDNESDAY, AUG. 16
1 MILLION CUPS
The Dallas Entrepreneur Center, 311 N. Market St., in Dallas and Ensemble Coworking, 1617 Park Place Ave., Suite 110, in Fort Worth
9 – 10 a.m.
On Wednesday mornings, one or two early-stage businesses present their companies to their communities. 1 Million Cups is a free, national program designed to educate, engage, and connect entrepreneurs. 
Free
Register and find more information here.
—
LEGAL ASPECTS OF RUNNING A BUSINESS
Collin College Courtyard Center, 4800 Preston Park Blvd., in Plano
11:30 a.m. to 1:30 p.m.
Hosted by the Collin Small Business Development Center, the event will be presented by Terry Traveland of Traveland Law. Topics will include hiring and firing practices, independent contractor vs. employee, salaried vs. hourly employees, confidentiality and non-competes, employee handbooks, and policies on the use of technology.
Free
Register and find more information here.
—
WEDNESDAY, AUG. 16 – SUNDAY, AUG. 20
WOMEN TEXAS FILM FESTIVAL
Studio Movie Grill, Northwest Highway, 10110 Technology Blvd. in Dallas
Times vary on movie selections
The Women Texas Film Festival will be returning for its second year to challenge gender inequity in entertainment. Running Aug. 16–20, the festival will feature eight feature films, 38 short films, and three virtual reality projects. The films must have women in at least one key creative role: writer, producer, director, cinematographer, editor, and composer.
In addition to screenings, there will be Q&As with filmmakers, panel discussions, a master class, exclusive parties, and a gala night with a filmmaker red carpet.
Tickets are $50-$95.
Register and find more information here. 
—
THURSDAY, AUG. 17
PROJECTEDU: 5 WEBSITE CONVERSION PITFALLS FOR STARTUPS
The Dallas Entrepreneur Center,  311 N. Market St., Suite 200, in Dallas
9-11 a.m.
The DEC continues its startup crash course series aimed for beginner and intermediate entrepreneurs. Thursday's session will focus on website building. Classes will be taught by Brice McBeth of Reap Marketing.
Cost is $24 for one class, $60 for a three, or $150 for the entire series. 
Learn more information and see a full series schedule here. 
---
SNEAK PEEKS
MONDAY, AUG. 21
THE SOCIAL IMPACT OF INNOVATION
Addison TreeHouse, 14681 Midway Road, in Addison
6 – 8:30 p.m.
Hear from Ophir Marko about the social impacts of innovation. He'll discuss "Israel's transformation from an agro-based economy to the startup nation it is today," according to the event page. 
Free
Register and find more information here.
---
TUESDAY, SEPT. 5
DALLAS NEW TECH & STARTUP HAPPY HOUR
Industrious Dallas, 1722 Routh St., Suite 900, in Dallas
6 – 8:30 p.m.
Dallas New Tech, DFW's longest running monthly showcase event for new technologies and companies, comes to the Dallas Arts District for the first time in Dallas' newest co-working space, Industrious.
Happy hour is 6 – 7:15 p.m., Dallas New Tech is 7:15 – 8:30 p.m.
Happy Hour is free, Dallas New Tech is $10. 
Purchase tickets and find more information here. 
---
THURSDAY, SEPT. 14 – SATURDAY, SEPT. 16
BIG DESIGN CONFERENCE 2017
Crowne Plaza, 14315 Midway Road, in Addison
9 a.m. Sept. 14 – noon Sept. 16
Keynote Speakers
Jared Spool, Founder of User Interface Engineering
Pamela Pavliscak, Founder of Change Sciences
Amy Cueva, Founder of Mad*Pow
Alan Cooper, Founder of Cooper Design
Brands Speaking
People will be speaking from IBM, Capital One, Intuit, AT&T, Microsoft, Cisco, ExxonMobil, 3M, Oracle, Shopify, Sabre, Bottle Rocket Apps, Universal Mind, Precocity, projekt202, MetLife, Verizon, Travelport, and more.
Workshops
Leading Creative Ideation (taught by a Cooper Instructor)
Essentials of Axure Prototyping
UX Field Research Toolkit 
Prototyping VR Environments 
Ticket prices vary depending on which workshops you attend.
Purchase tickets and find more information here.
---
THURSDAY, OCT. 5
GOLDMAN SACHS 10,000 SMALL BUSINESSES COHORT 11
Oct. 5 is the deadline for applications for Goldman Sachs 10,000 Small Businesses Cohort 11 starting January 2018.
Apply and find more information here. 
---
READ NEXT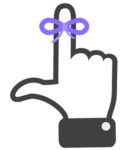 Save The Date: Share the Common Pool, Friday Night Salon, Texas E-Commerce Summit
YOU WON'T WANT TO MISS THESE UPCOMING EVENTS
Fill your calendar with the most innovative events in Dallas. Whether you're interested in attending a workshop, conference or networking happy hour, Dallas Innovates is here to provide you a guide for the who, what, and where of innovation in Dallas. Find events such as these and more, here.
---
WHAT'S ON YOUR CALENDAR?
Know of a great event? Tell us about it here. 
---
Dallas Innovates, every day