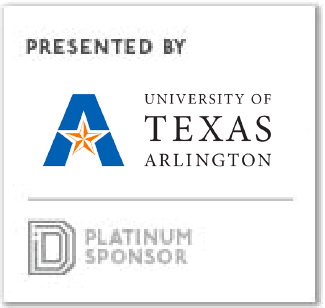 Located in the fourth-largest metropolitan area in the United States, the city of Arlington is a locus of progress between Dallas and Fort Worth in a region that is well on the way to reaching megacity status. The megacity mark is a population of 10 million, and the Dallas-Fort Worth-Arlington region recently clocked in with more than 7 million, according to the latest U.S. Census Bureau data.
With a population gain of 146,000 residents in 2017, the area also charted the largest growth of any metro area in the United States. "As urbanization increases, so do issues of sustainability, infrastructure, social inequity, and health," says President Vistasp Karbhari.
"More than 65 percent of Dallas' population has access to less than 4 percent of jobs by transit."
— Shima Hamidi
"Megacities pose an unprecedented need for bold solutions on a global scale, and UTA is uniquely positioned to address these challenges." It comes down to one question: How do we ensure that growth is healthy and sustainable? Researchers at UTA are tackling that question head-on and answering with discovery, innovation, and impactful solutions.
Social Movement
In the College of Architecture, Planning, and Public Affairs (CAPPA)—a college devoted to issues surrounding building and supporting sustainable communities—students begin working on vital urban concerns early in their academic careers. As graduate students, they gain hands-on experience in surrounding communities through work in the Institute of Urban Studies (IUS). Of late, that experience has included thorough investigations of transportation concerns in the city of Dallas. What IUS researchers have found is that much of Dallas is having trouble just getting to work.
"More than 65 percent of Dallas' population has access to less than 4 percent of jobs by transit," says Shima Hamidi, CAPPA assistant professor and IUS director. "This shows just how much DART [Dallas Area Rapid Transit] and the city of Dallas need to work together to provide better access for a transit-dependent population."
Dr. Hamidi and her team are also working with Tarrant County, looking at walking, driving, and transit in different neighborhoods. Their research focuses on connections between transportation and quality of life and the effects of those connections on the economy.
In terms of sociodemographic parity, Hamidi's research indicates that poor areas score low in access to opportunity. A lack of affordable housing is a key factor, as affordable units are often located away from the urban core and not walkable.
"When you think of affordable housing, you think of the intent to provide more affordability for lowerincome families, and that may be true with regard to subsidies and other incentives," she says. "But if you add transportation to housing costs, you see a substantial percentage of households living in these units in DFW end up spending even more on transportation than housing, leaving little discretionary income for food, health care, and other household purchases."
The hope is that this kind of research will lead to social change through a call to action. Hamidi and her research team note that to achieve true affordability, development should be located where jobs can be reached, with access to places like schools and health care facilities. In addition, conveniently located affordable housing further encourages the integration of low-income populations into the economy.
While researchers in the IUS collect data and advise cities on how to translate that data into actionable solutions, their work continues to grow. Hamidi notes that over the last two years, the IUS has seen its grants and contracts increase tenfold, keeping the institute's more than 22 doctoral and master's students busy—with an eye on finding data that can make a difference.
In addition to the IUS, the Center for Transportation Equity, Decisions, and Dollars (CTEDD), which is led by Hamidi, is conducting nationally significant research on transportation policy issues, equity, shared mobility, technology, and autonomous transportation. CTEDD has already forged significant partnerships in the region and the state, initiating research projects that assist policymakers.
This excerpt was taken from the Fall 2018 edition of The University of Texas at Arlington Magazine. Read the rest of this article, and the magazine, in full here.

Get on the list.
Dallas Innovates, every day. 
Sign up to keep your eye on what's new and next in Dallas-Fort Worth, every day.