Methodist Dallas Medical Center has been chosen as the new site for VITAS, a hospice program serving terminally ill patients that can no longer care for themselves from their home.
The Miami-based company is now offering its services to those living in Dallas' southern sector with the opening of VITAS Healthcare's Inpatient Hospice Unit (IPU) at Methodist Dallas Medical Center. The new IPU wing is on the fifth floor of Schenkel Tower at Methodist Dallas Medical Center, and anticipates serving over 800 local patients every year.
Last week, a $2.8 million renovation to the wing was completed, creating a 13,000-square-foot IPU for the hospital's terminally ill patients. VITAS expects to start accepting hospice-appropriate patients later this month. 
"Patients and families in the Dallas-Fort Worth southern sector will benefit greatly by having access to the specialized level of hospice care provided in this state-of-the-art unit," said Marilyn Conley, general manager of VITAS Healthcare of Dallas, in a statement. "Our team looks forward to providing the unique hospice and palliative care our patients deserve in a setting that has all the comforts of home."
The new facility has 16 private patient rooms as well as two family areas, a children's room, a kitchen for patients, and overnight accommodations for the family members of patients. All of the wing's amenities are comfort-focused.
President of Methodist Dallas Medical Center John Phillips says that by providing compassionate, end-of-life solutions, hospice plays a critically important role in extending the continuum of care to patients with advanced, life-limiting illnesses.
The new IPU also has support spaces for physicians, social workers, chaplains, nurses, and volunteers, and staff members can attend to the spectrum needs of their patients, whether they are medical, emotional, social, or spiritual. In addition to daily visits from a hospice physician, the VITAS care model includes massage and music therapy, pet visits, a veterans' program, and Memory Bears. Patients and their families also have round-the-clock access to a child life specialist and full-time respiratory therapist.
Look inside the new wing at Methodist Dallas Medical Center
All photos courtesy of VITAS Healthcare.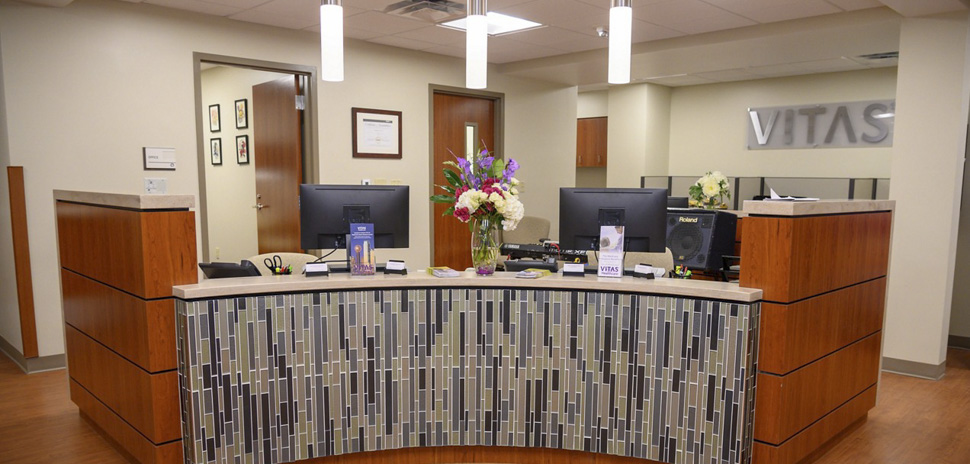 VITAS Healthcare is headquartered in Miami, but provides hospice care in 14 states across the country—now including the Inpatient Unit at Methodist Dallas Medical Center. VITAS employs 12,145 professionals who care for almost 18,000 terminally ill patients every day.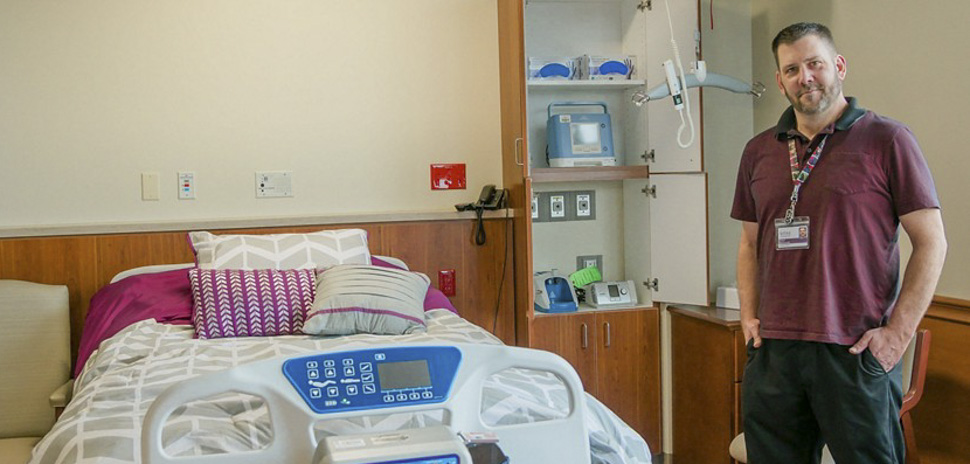 VITAS employees primarily work with patients in their homes, but also have 27 inpatient hospice units in hospitals, nursing homes, and assisted living communities/residential care facilities for the elderly.
David McDermott, shown above with a trilogy ventilator in the bariatric room, is a full-time respiratory therapist.
Shown below is Tiffany Wyndham, a music therapist that plays for hospice patients to spread the therapeutic benefits of music.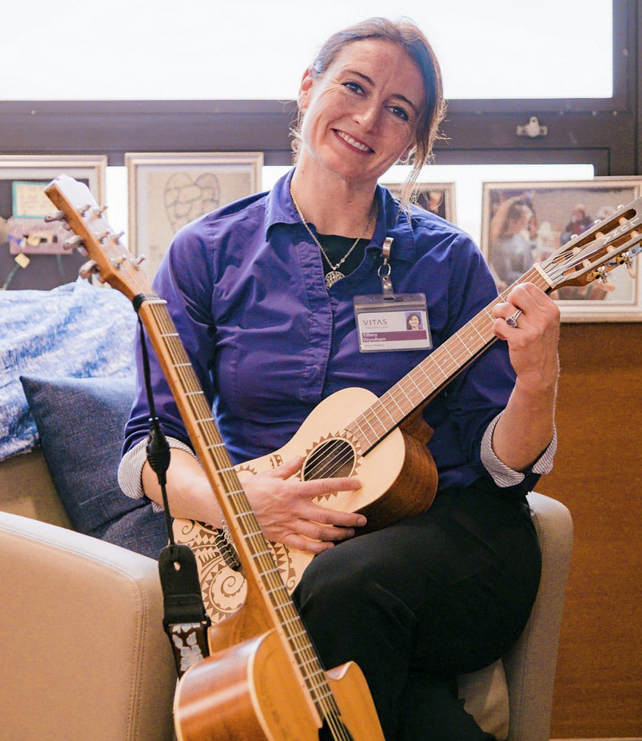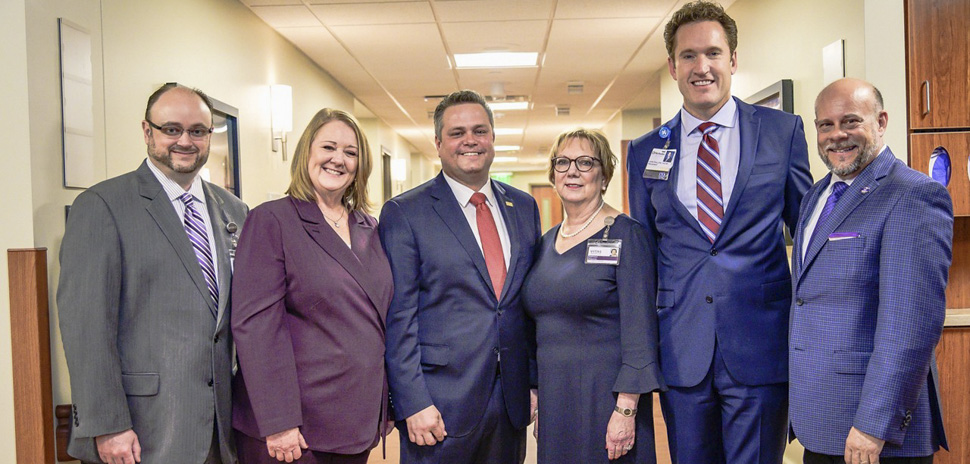 VITAS healthcare was founded in 1978, and recently celebrated its 40 year anniversary. 
Second from right is Methodist Dallas Medical Center President John Phillips, along with the VITAS management team, from left: Sr. VP of Operations Craig Tidwell, general manager Marilyn Conley, CEO Nick Westfall, VP of Operations Kathy Prechtel, and COO Joel Wherley.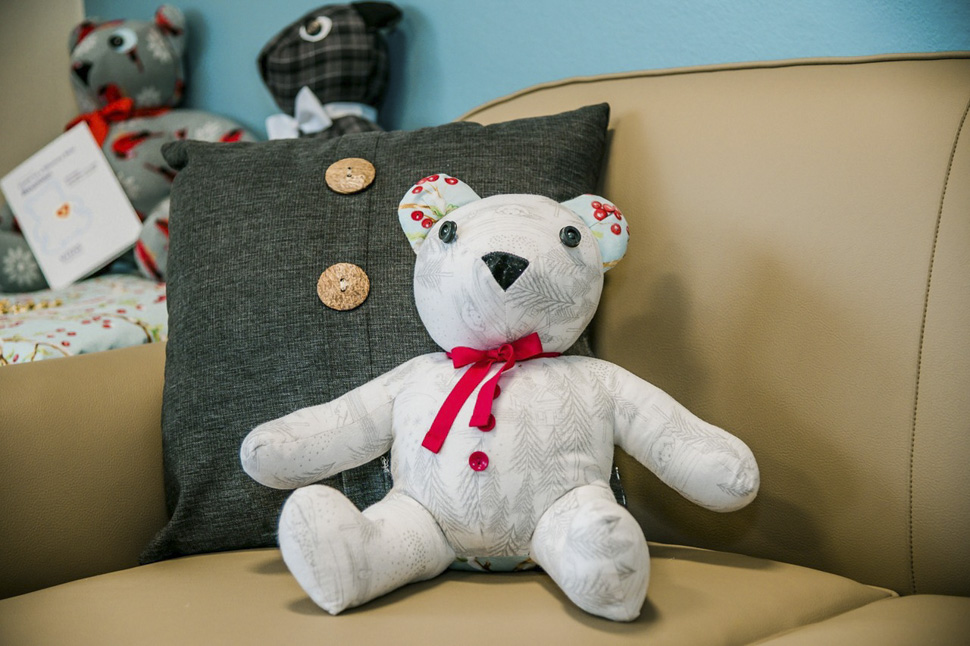 VITAS volunteers craft 'Memory Bears' by sewing together fabric from a loved one's clothing or something else meaningful.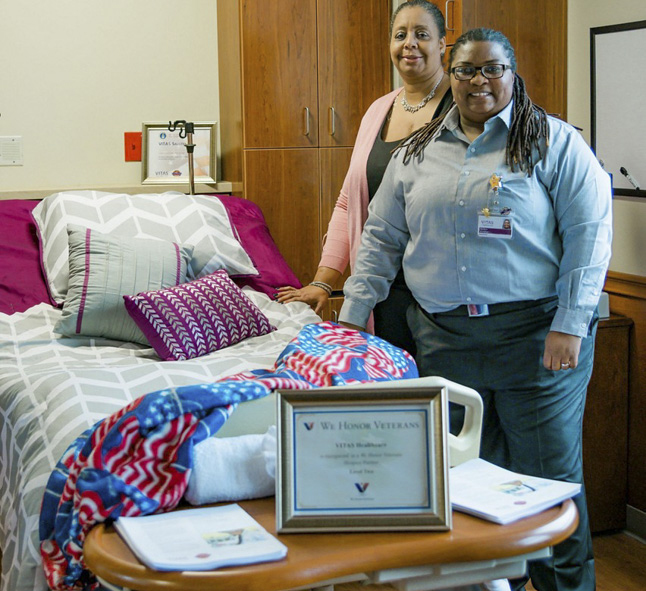 Veteran and social worker Kinikia Burdine (front) and Sandra McKnight, the bereavement manager, with a VITAS certificate of appreciation and pins and handmade blankets for veteran patients.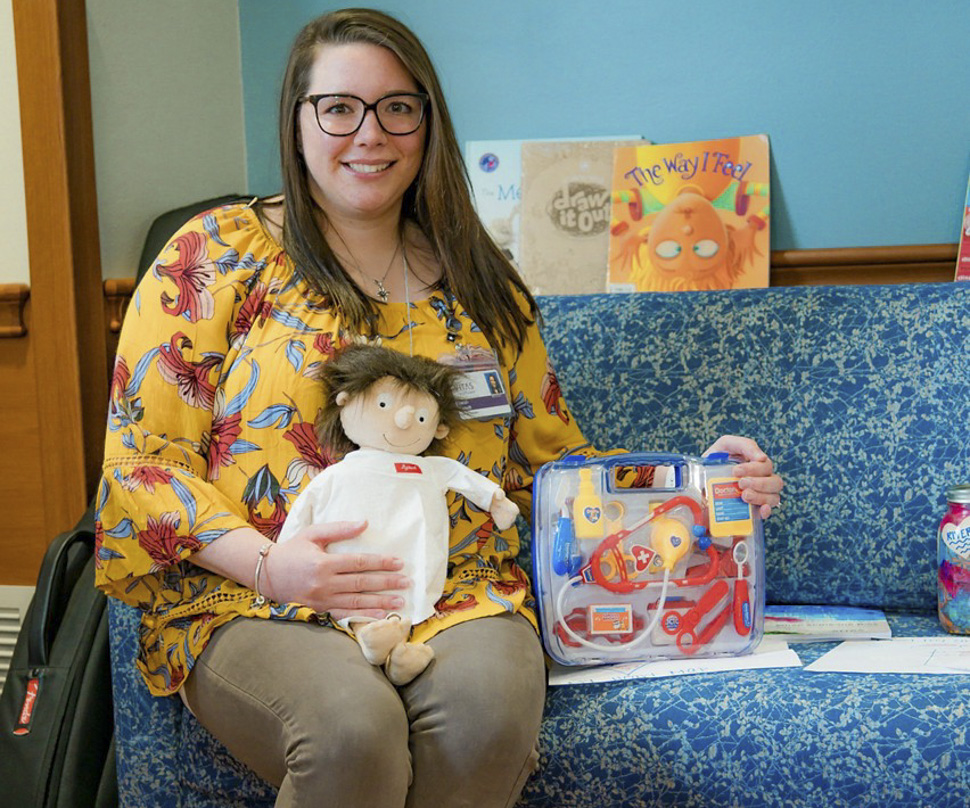 Sarah Leavitt is a full-time child life specialist for the VITAS wing in Dallas.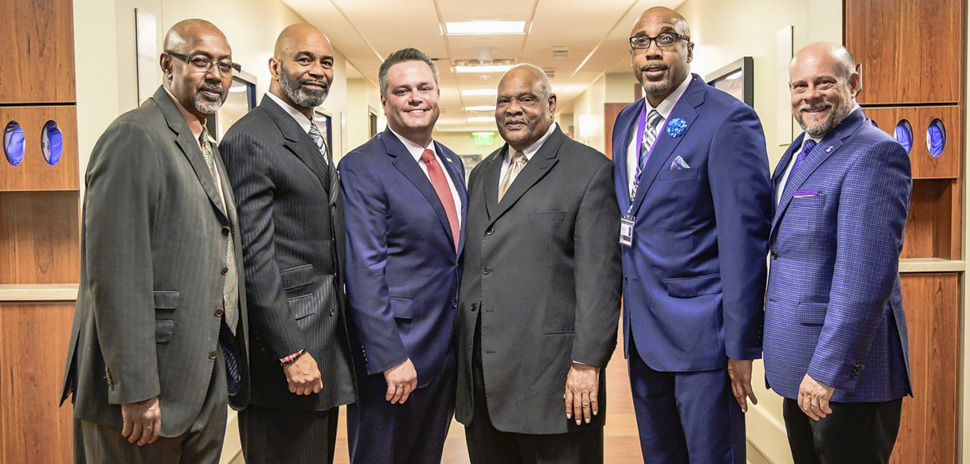 Photographed above, from left: Pastor Perry of Antioch Missionary Baptist Church, Reverend Fitzgerald of Friendship West Baptist Church, VITAS CEO Nick Westfall, Bishop Edwards of Church of the Living God, VITAS admission liaison Patrick Bullocks, and VITAS COO Joel Wherley.

Get on the list.
Dallas Innovates, every day.
Sign up to keep your eye on what's new and next in Dallas-Fort Worth, every day.