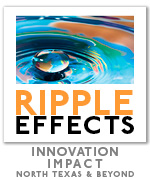 The world of cybercrime is fast-paced and unpredictable, and as the landscape evolves, so does the potential for an attack.
But, North Texas might just be the place to stop them.
Area employers such as Southwest Airlines, AT&T Inc., and Verizon are working closely with schools to help fill many of the thousands of cybersecurity jobs that are open in the region, according to a report by the Satish & Yasmin Gupta College of Business at the University of Dallas. UTD said that ransomware attacks happen every 14 seconds, costing companies nearly $11.5 billion.
A Popular Mechanics feature highlighted North Texas as an "unexpected haven" with a sustainable ecosystem for hackers. The report pointed out that Dallas-Fort Worth has the most available cybersecurity jobs in the U.S., and area community colleges and universities are creating cybersecurity institutions.

Here are a few local firms tackling the sector.
StackPath
A secure edge services platform, StackPath helps developers protect, accelerate, and innovate cloud properties. In November, StackPath was the first Dallas-headquartered company to sign the Cybersecurity Tech Accord, committing to protect consumers online. The content delivery company also partnered with global digital security company Sectigo to bring no cost private SSL certificates to customers across its network.
Armor
Richardson-based Armor is a leading cloud security solutions provider founded in 2009. After receiving $89M in equity financing, this year, the security-as-a-service company hired a new CEO, expanded its global footprint, and integrated with Amazon Web Services Security Hub.
Critical Start
Critical Start provides customers with brand protection and reduced business risk. The Plano cybersecurity startup calls itself the "fastest-growing cybersecurity integrator"—it quintupled its HQ size and increased revenue by over 80 percent from February to August.
A version of this article was first published in Dallas Innovates 2019—The Magazine.
---
Read it online
Dallas Innovates 2019—The Magazine explores the region as a rising tech hub that will shape the future of innovation. The theme of our second annual print publication, "A Breakout Moment," explores why now is the time for the region to grab its place in the tech universe.

Get on the list.
Dallas Innovates, every day.
Sign up to keep your eye on what's new and next in Dallas-Fort Worth, every day.