Fort Worth is known for its being the place "where the West begins," but now it is also getting quite the reputation for being the place "where social ideas spark." Last week, the United Way of Tarrant County showcased some of its best talents through its inaugural KERNEL LIVE! event.
It was a mash-up between Shark Tank and SNL with a social spin.
Held in downtown Fort Worth at the Four Day Weekend Theater, finalists from a field of 27 applicants, pitched creative solutions to critical social issues before judges and a live audience in the theater of the Four Day Weekend improv group.
FOUR DAY WEEKEND ANNOUNCED KERNEL LIVE! WINNERS
The winners were announced by a trio of hilarious emcees from Four Day Weekend, who themselves are an example of entrepreneurial chutzpah, having pulled up stakes in Dallas and moved to Fort Worth where they built an international reputation based on being open to any and all possibilities. (The key to their success, they shared with the audience Wednesday night, was replacing "no, but" with "yes, and" in their professional and personal lives.)
Six organizations made their pitch to five judges, including yours truly. When the award envelopes were opened, three creative ventures walked away with more money to grow their social innovations:
• Dream Outside the Box was the top awardee receiving $15,000 for Dream Delivered, a program that delivers career exploration boxes to children living in what founder and "Chief Executive Dreamer" Kam Phillips calls "dream deserts."
• Presbyterian Night Shelter's new Clean Slate program, a group of social enterprises that provides employment for the homeless, was awarded $10,000. The Clean Slate also earned the Fort Worth Weekly People's Choice Award, based on audience voting after all of the finalists presented. The award included an in-depth feature article in an upcoming issue of the publication and tickets to the upcoming 2016 Margarita Ball.
• Catholic Charities Fort Worth won $10,000 to kick off a Fort Worth Children's Savings Account Pilot Program, which has been proven to not only help low-income students and parents save for college and receive financial education but it also directly results in many going on to college.
The best part — startup incubators TechFW and IDEA Works FW partnered with United Way of Tarrant County for KERNEL LIVE! and are continuing to assist all six finalists with coaching and mentorship. As a finalist, all presenters were invited to StartUp Weekend, a 54-hour event at which developers, designers, and business development folks come together to pitch an idea and launch a business, all in one weekend.
EVENT WAS TERMED A GREAT SUCCESS
Audience members, supporters, and finalists all agreed that the event was a great success and felt that KERNEL was a great way to bring social innovation to the forefront in Tarrant County.
TD Smyers, chief operating officer at United Way of Tarrant County said, "The inaugural KERNEL LIVE! was an enormous success for us, but more for the community we serve. We're looking forward to an even better event next year!"
United Way of Tarrant County, which is embracing innovation inside and out, started KERNEL this year to find and grow new solutions to local social problems in the areas of education, income, and health. It brought together a cross-section of individuals, organizations, nonprofits, for-profits and entrepreneurs.
To learn more and donate to support these great ideas by the KERNEL website.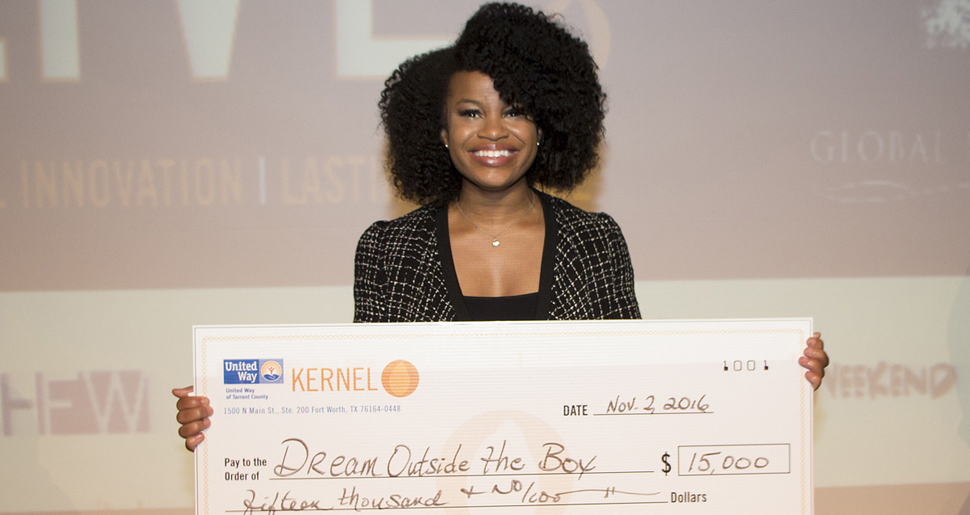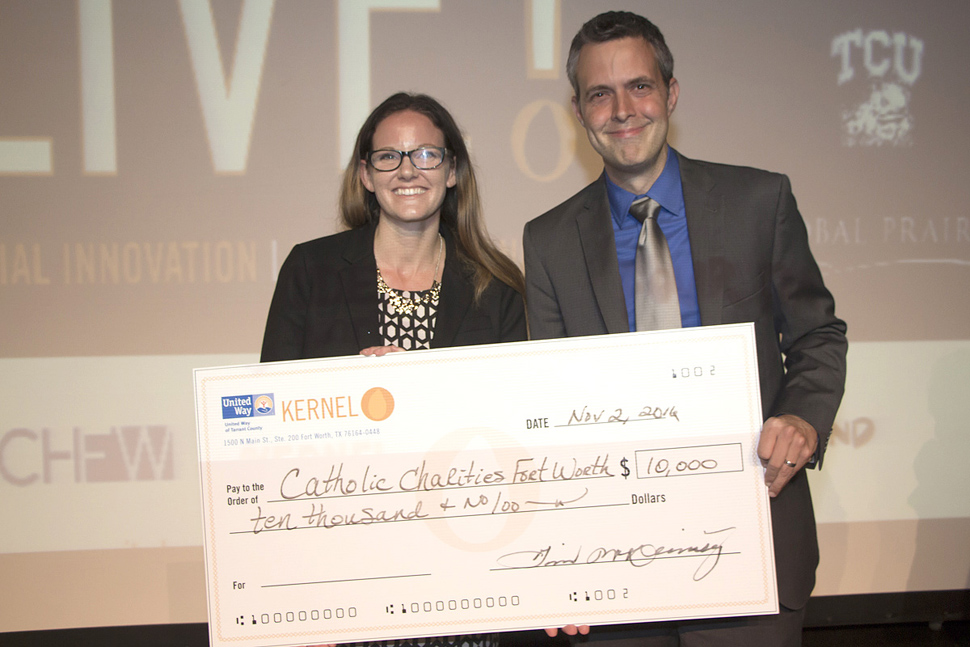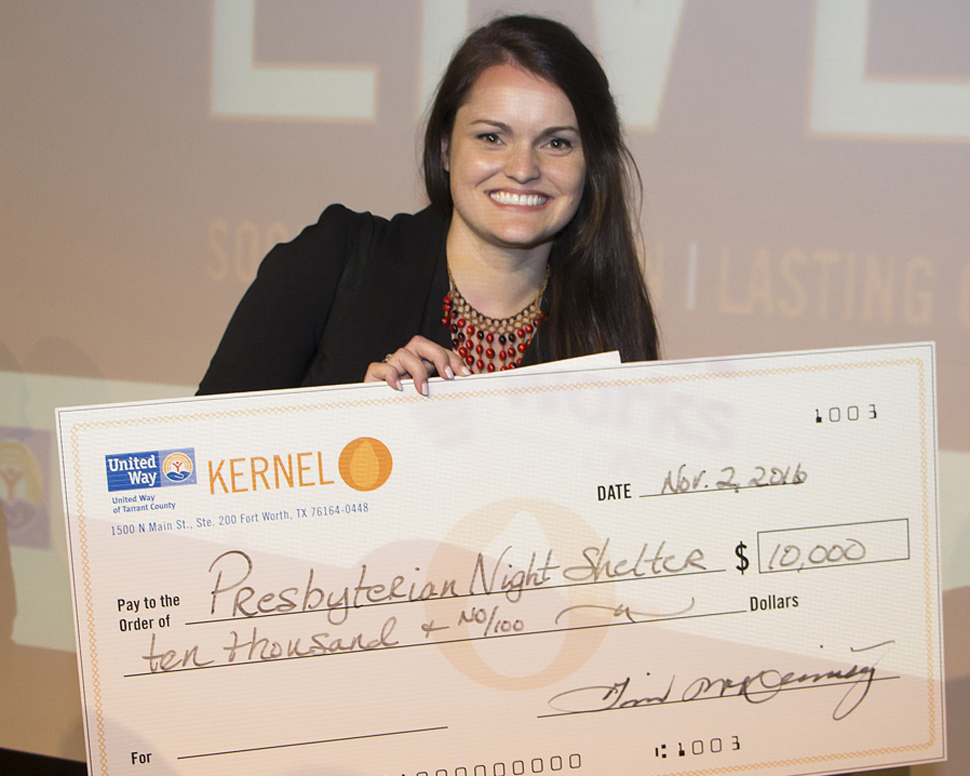 [Photos: Courtesy of Suzanne Smith]
---
Delivering what's new and next in Dallas-Fort Worth innovation, every day. Get the Dallas Innovates e-newsletter.