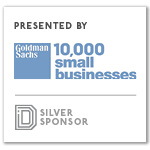 When things are done well, people take notice. In the case of The Pillow Bar, Oprah Winfrey—the nation's original influencer—was the one who took notice. And its impact was explosive.
A decade ago, Merrimac Dillon invented a machine that allows for the perfect amount of down or down alternative to fill her line of hypoallergenic pillows.
Dillon, owner of The Pillow Bar in the Dallas Design District, had her products featured on Oprah's annual 107 must-buy holiday gifts list, which ranges from food to unique technology in the home, to the fashion and beauty industries.
Oprah's editor had purchased the Jetsetter Mini travel pillows in July 2018 to test it. It got the "O" stamp of approval, and Dillon was told in October that her pillows would be included on the acclaimed Christmas list that boasted products under $50.
Thanks to the attention Oprah's list brought The Pillow Bar, Dillon has been able to expand into over 268 retailers across North America. Furthermore, she has expanded her line to include even more products.
Dillon is a graduate of Goldman Sachs 10,000 Small Businesses. Click to learn more about Goldman Sachs 10,000 Small Businesses and apply today.
Making the "O" list is a really big deal! How has The Pillow Bar grown and survived the "Oprah Effect?"
It was a real 'eye-opener' for us. We were fortunate because we knew about the Christmas list in October and were able to stock up to prepare for the volume. It really went smoothly for us, but the customer service time required was a surprise. For a small company to field hundreds of calls with a variety of product questions is challenging to say the least all while making and shipping products!
What was your
first breakthrough moment? Your
latest breakthrough moment?
[Our first breakthrough was] when I was in my garage and made the machine actually work! [Our latest was] when we figured out how to scale and make thousands of pillows and fill tractor trailers of product. 
What makes The Pillow Bar different from its competitors?
We make custom made pillow for sleeping and travel. Each pillow is custom made to match each customers sleep style and physical size. In fact, we even invented the machine that makes the pillows!
How did Goldman Sachs 10,000 Small Businesses help you become a better small business owner and entrepreneur? What skills have you learned through the program, and how are they helping you today?
It helped me learn how to work 'on' my business while working 'in' my business. It was also a wonderful arena to float new ideas and get honest, unbiased feedback. It is a  'must' for anyone who is growing a business. Even though I have a business degree, Goldman Sachs 10,000 Small Businesses offered me a whole new perspective on growth,  realistic financials and real problem solving.
What's next for you and your company?
We are creating a line of products for QVC and hospitality.

Get on the list.
Dallas Innovates, every day. 
Sign up to keep your eye on what's new and next in Dallas-Fort Worth, every day.