The beauty of algae is truly in the eye of the beholder.
Take a boat ride at sea and you might come across seaweed or kelp. In a lake or pond, you might see it as pond scum or an algal bloom.
To Irving-based ExxonMobil Corp. (NYSE: XOM} and its partner, Synthetic Genomics Inc., algae is a source of energy that can be used to create biofuels. On Monday, the oil and gas company announced a major breakthrough in converting algae to energy — what Bloomberg called the holy grail for biofuel developers.
"Tackling the inner workings of algae cells has not been trivial."
J. Craig Venter
The scientist who mapped the human genome, J. Craig Venter, has helped ExxonMobil solve a major conundrum in biofuel development: How do you keep the organism fat enough to produce oil, but still vigorous enough to grow quickly, Bloomberg reported.
"Algae can be a viable, renewable source for volumes of oil at scale," Vijay Swarup, ExxonMobil's vice president for research and development, told Reuters.
"We like algae because it's fast-growing, doesn't compete for food and water and can grow in all sorts of climates and brackish water."
Algae is a name for a large, diverse group of photosynthetic organisms, those that use sunlight to synthesize foods from carbon dioxide and water.
In the announcement, ExxonMobil and Venter's Synthetic Genomics said their breakthrough could enable widespread commercialization of algae-based biofuels.
TECHNIQUE DOUBLED FATTY LIPIDS IN A STRAIN OF ALGAE
The team used advanced cell engineering to more than double the fatty lipids in a strain of algae in the lab, a technique that could be replicated to increase numbers in other species, too.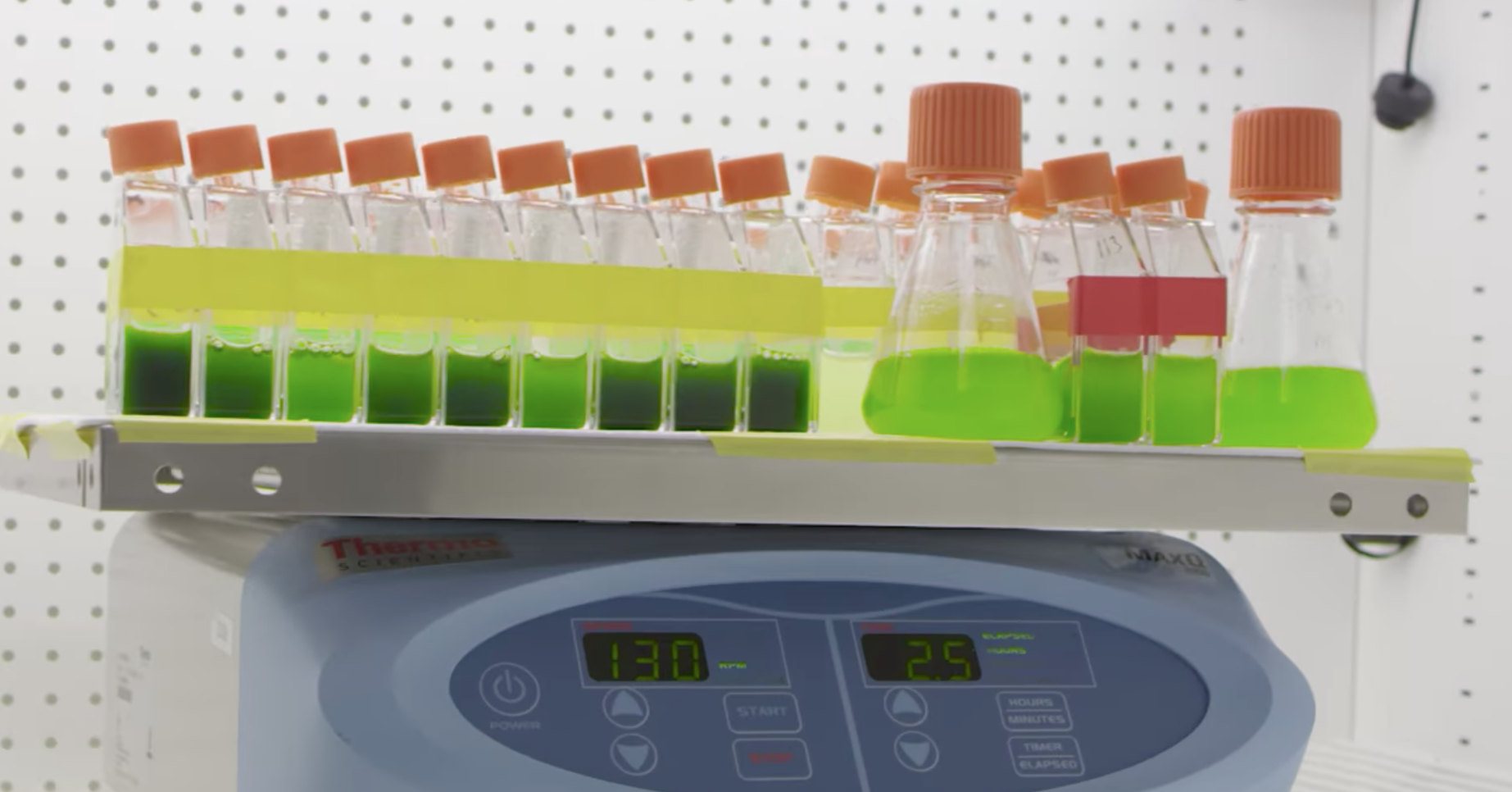 "Tackling the inner workings of algae cells has not been trivial," Venter told Bloomberg. "Nobody's really ever been there before; there's no guideline to go by."
Venter's connection with ExxonMobil dates to 2009 when the oil and gas company announced a $600 million collaboration with Synthetic Genomics. ExxonMobil renewed their joint research agreement in January as laboratory results showed promise, Bloomberg said.
But commercialization of this type of modified algae is decades away despite the new discovery, Bloomberg reported.
"It's to the team's credit — it's to Exxon's credit — that they believed the steps in the learning were actually leading some place," Venter said. "And they have."
---
Dallas Innovates, every day