'Wonder Woman 1984' will hit theaters—and HBO Max—on Christmas Day. But visitors to the AT&T Discovery District store in Downtown Dallas can experience parts of the movie now.
A new activation by AT&T, 'Wonder Woman 1984' is also a destination experience. Thanks to 5G and augmented reality tech, fans can use Wonder Woman's wrist gauntlets and stop bad guys by activating a shockwave (causing a rumble) in the store. Visitors can even see the store "destroyed" around them, according to AT&T.
---
READ NEXT Calendar: Not-to-Miss Virtual Events for Innovators in Dallas-Fort Worth
---
Users can explore life-sized 3D props from the new movie, including Wonder Woman's armor and her "lasso of truth." It's a universe for users: If someone tries on Wonder Woman's gauntlets and creates a shockwave in the store, other users in the store can experience the effects of the shockwave in their environment. Everything happening in its 5G-AR universe is connected, AT&T says.
The experiences will be motion-activated, on smartphones, and on the large immersive column in the store. Some that would normally be touch-enabled have been modified to use a sanitized and recyclable stylus. (Due to COVID-19, headgear won't be used.)
AT&T's retail locations follow social distancing and mask guidelines outlined by local government, according to the company. 
The experience will be at the AT&T Discovery District Store from now until Feb. 15, 2021. The store is open Monday through Thursday, 10 a.m. to 6 p.m.; Friday and Saturday, 10 a.m. to 9 p.m.; and is closed on Sundays.
GALLERY
Photos courtesy of AT&T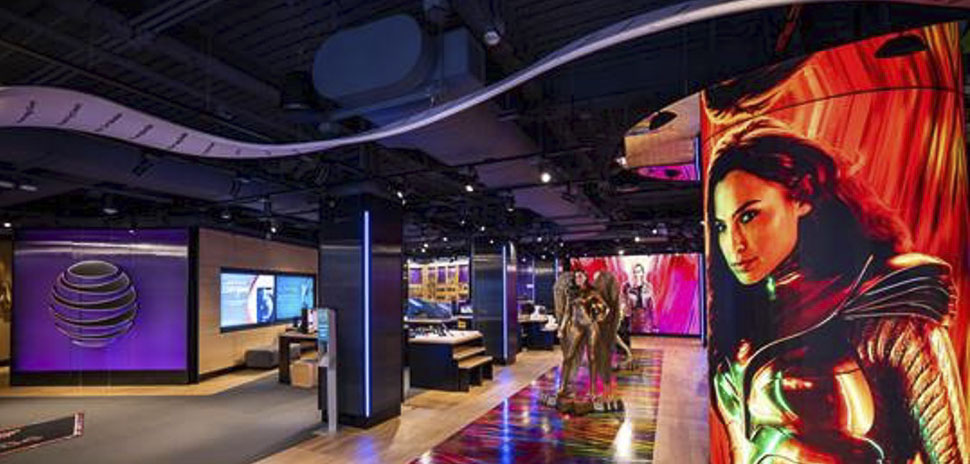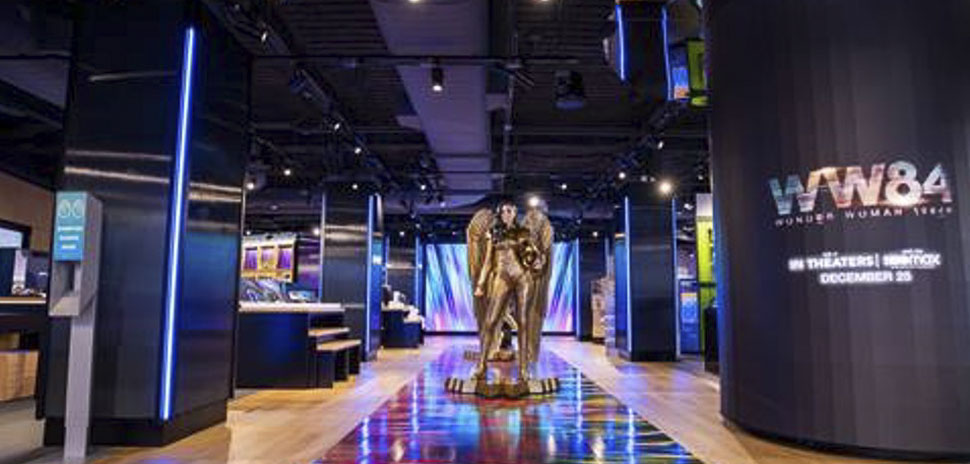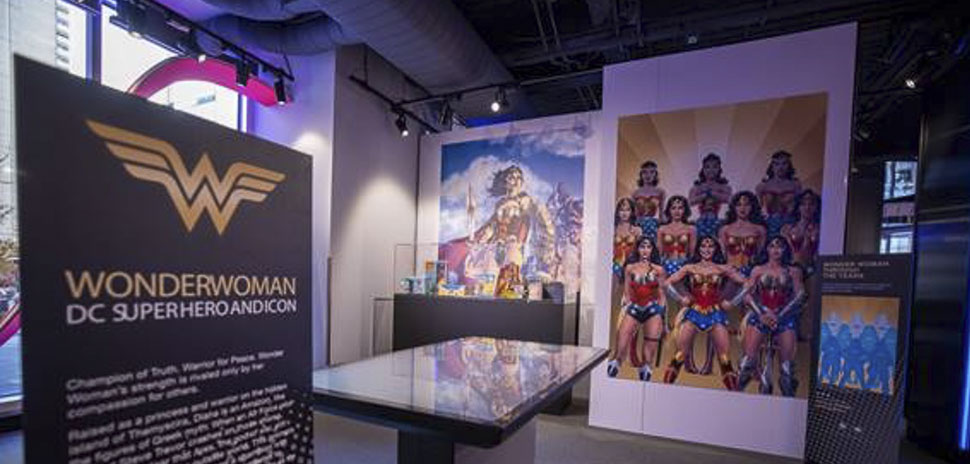 Updated on Dec. 12, 2020, at 1:58 p.m. with additional information on the experience's COVID-19 modifications.

Get on the list.
Dallas Innovates, every day.
Sign up to keep your eye on what's new and next in Dallas-Fort Worth, every day.