Encore Park recently announced the opening of the Museum of Street Culture this fall, along with an expanded vision to provide programs and events that would attract visitors from outside the immediate neighborhood.
"We've made progress, but we were looking for some way to re-orient people's perception concerning the people that are here — the residents of this neighborhood and do it in a way that we would create a neighborhood and a place everyone would come as well," said architect Graham Greene of Oglesby Greene Architects.
The project's original footprint has grown by about 30 percent with the in-progress acquisition of 515 Park Ave. and remaining stretch of a historic railroad spur as well as the use of space on streets, sidewalks, walls, and cut-throughs between buildings. 
"The cultures of the streets needed to spread out through the realm of these buildings, so that people — not only the [Stewpot] clients, of course — but the neighbors would embrace it, would participate in it, and would benefit from it," said Adrien Gardère, museum designer. "The ambition is the same but I would say the wording and the way it is embracing the space and the urban dimension of it has widened."
The $18 million project is more than half way to its funding goal, thanks to a $2 million gift from The Moody Foundation, last month.
MUSIC AND FILM HISTORY
The former Warner Brothers building at 508 Park sits next door to the Stewpot, which provides resources and programs to at-risk and homeless, and First Presbyterian Church of Dallas. It's situated in the heart of the Dallas Downtown and Harwood Historic Districts.
Encore Park will feature a 1930s-style recording studio, coffee shop, and rooftop event space.
The main structure at 508 Park will have a new main entry at the south end of the building. The cast stone artwork, marble stonework, and rebuilt Art Deco sconces on the front facade and marble floored lobby will be preserved and remain as a centerpiece for the building. 
Last year, Encore Park celebrated the 79th anniversary of the 1937 American Record Corp. recording sessions that included blues legend Robert Johnson.
Johnson died in 1938, but his few recordings by American Record Corp. were rereleased in 1961 by Columbia records and went on to influence a new generation of musicians including B.B. King, Eric Clapton, and the Rolling Stones.
In 2015, Johnson's grandson, Steven Johnson, and his band performed a concert at 508 Park, the exact location where Robert Johnson recorded half of his songs, according to the Robert Johnson Blues Foundation.
While much of Robert Johnson's life is shrouded in mystery, a major piece of his mythology is the story that he achieved his guitar talents by disappearing for a few weeks, and taking his guitar to the crossroads of Highways 49 and 61 in Mississippi, where he made a deal with the devil.
BRIDGING COMMUNITIES
The Museum of Street Culture is an extension of the programs at the church and Stewpot, Greene said. It will focus on street culture-related topics. There will be food trucks, community gardens, music, and art.
"While people are down there we want them to have an interesting experience," Encore Park's executive director Pat Bywaters said in an earlier interview with Dallas Innovates.
The Stewpot's facilities will also be renovated and expanded to include a larger art studio, expanded Metrocare Services for its clients, and a public Encore Park Café.
"As we get money, we're going to put it to use," Bywaters said. "We're not going to let it just sit in the bank."
There are also plans to start a work program, once the project is completed.
"Not everybody that's on the street is homeless," Bywaters told Dallas Innovates. "These people have a community. When you ask people to go into transitional housing you're asking them to leave their community."
The program will help give homeless and at-risk clients a chance to earn money, cross paths with people from outside their community, and help them transition into permanent housing. 
"Encore Park is a transitional community. We hope it can be that bridge for somebody who's staying on the street," Bywaters said. "It gives them an opportunity to be around when other folks are around. It makes [the transition] a little less scary." 
UPCOMING EXHIBIT
MSC's first yearlong exhibit will feature work from the late photojournalist Mary Ellen Mark. Mark, known for her photographs of homeless children, died in 2015.
"The reason we've picked Mary Ellen Mark as the opening of the Museum of Street Culture is that it reflects our philosophy of what Encore Park can be. It's not simply an exhibition," museum curator Alan Govenar said.
Currently, the community garden, the 508 Amphitheater, and the Sculpture Wall are open for visitors.  
There are plenty of opportunities for people to help and get involved with the project and Bywaters said the best place to start is with a tour.
"If you've got a heart for humanity, we want you down here at Encore Park."
Heather Noel and Lance Murray contributed to this report.
---
Renderings from Oglesby Greene Architects / Studio Adrien Gardére: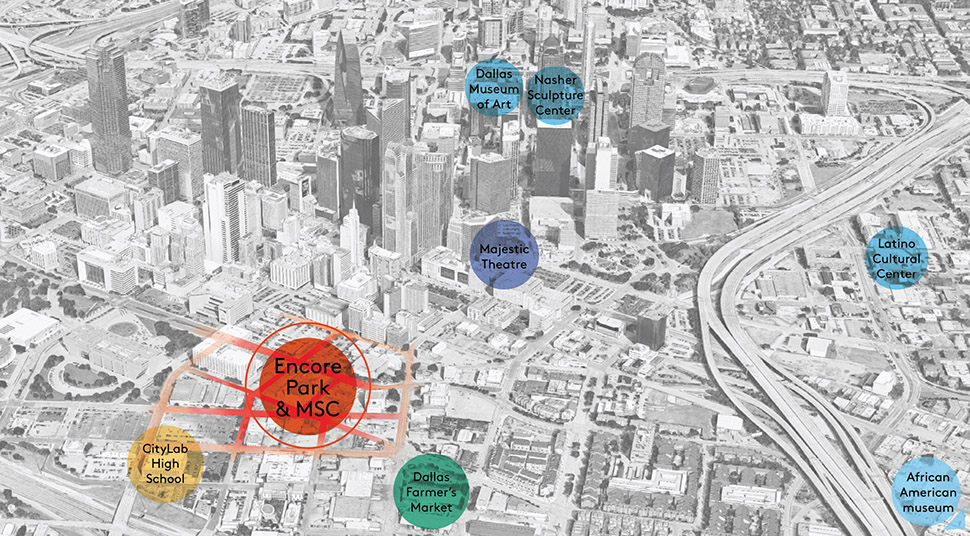 ---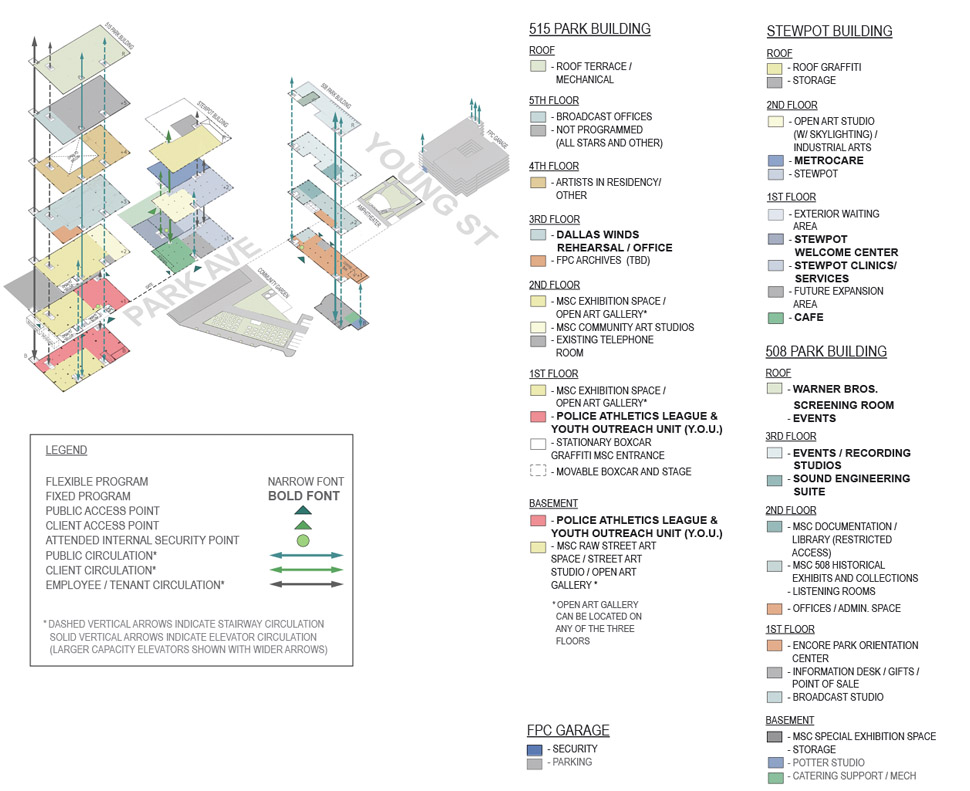 ---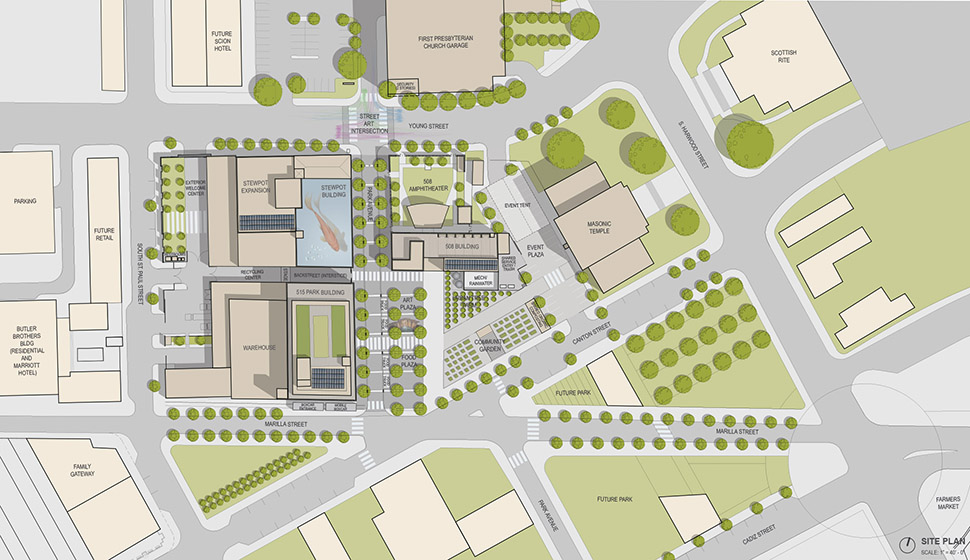 ---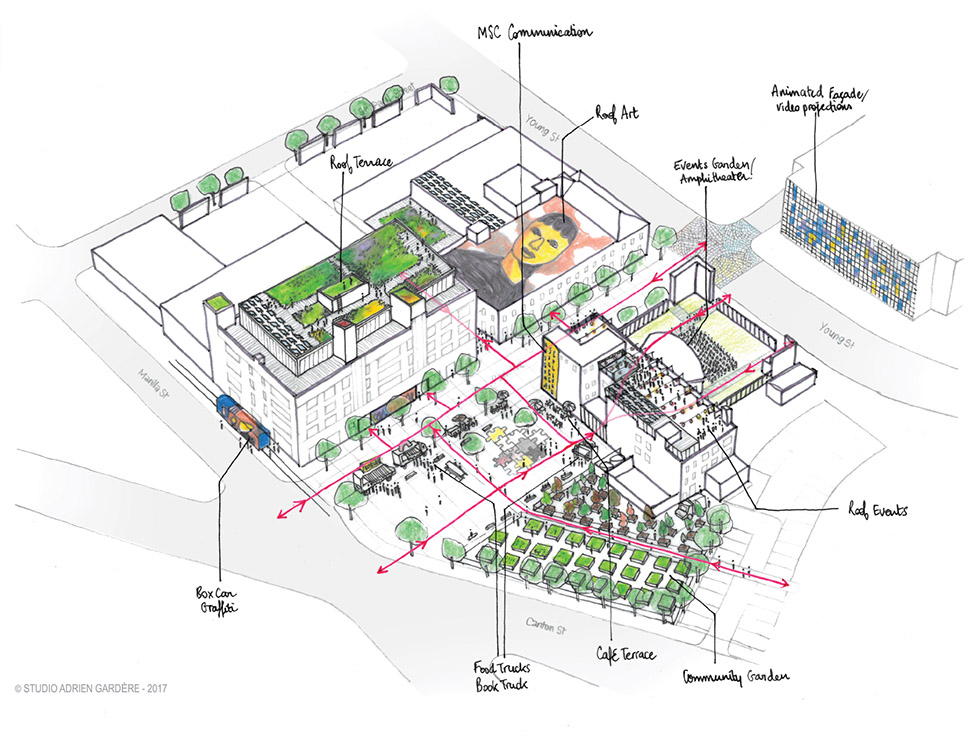 ---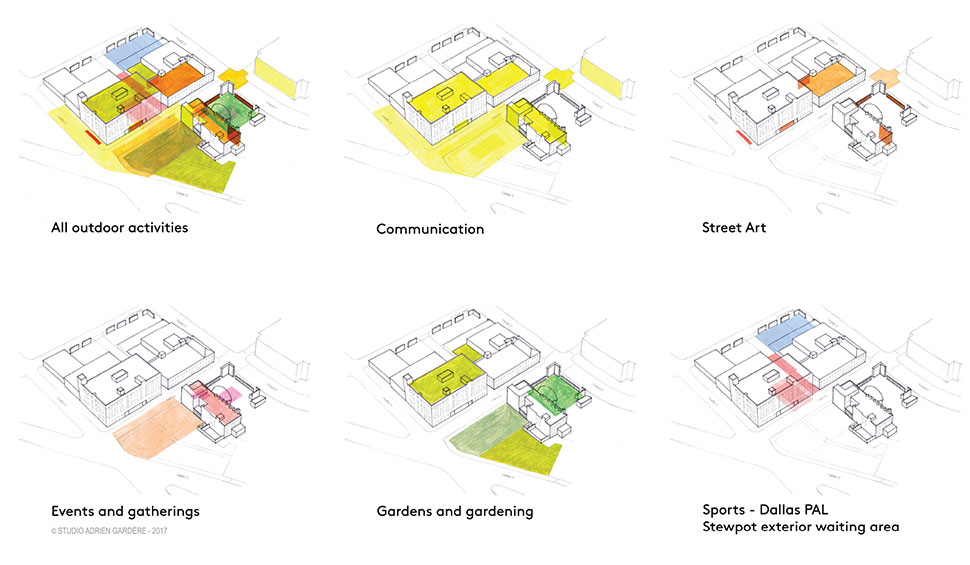 ---

---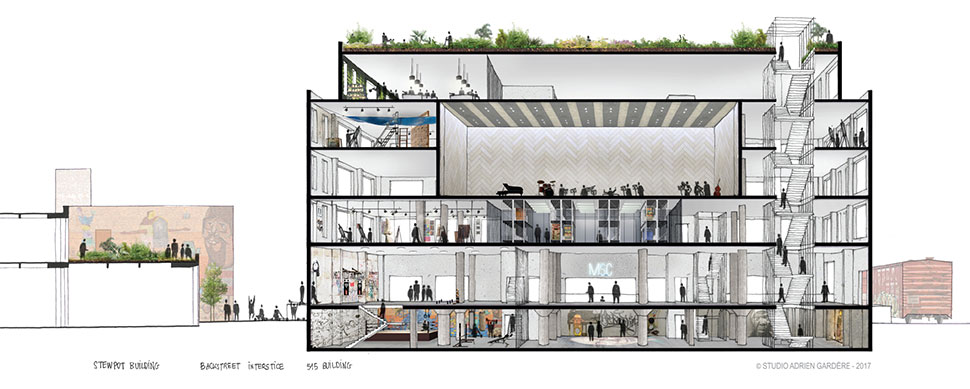 ---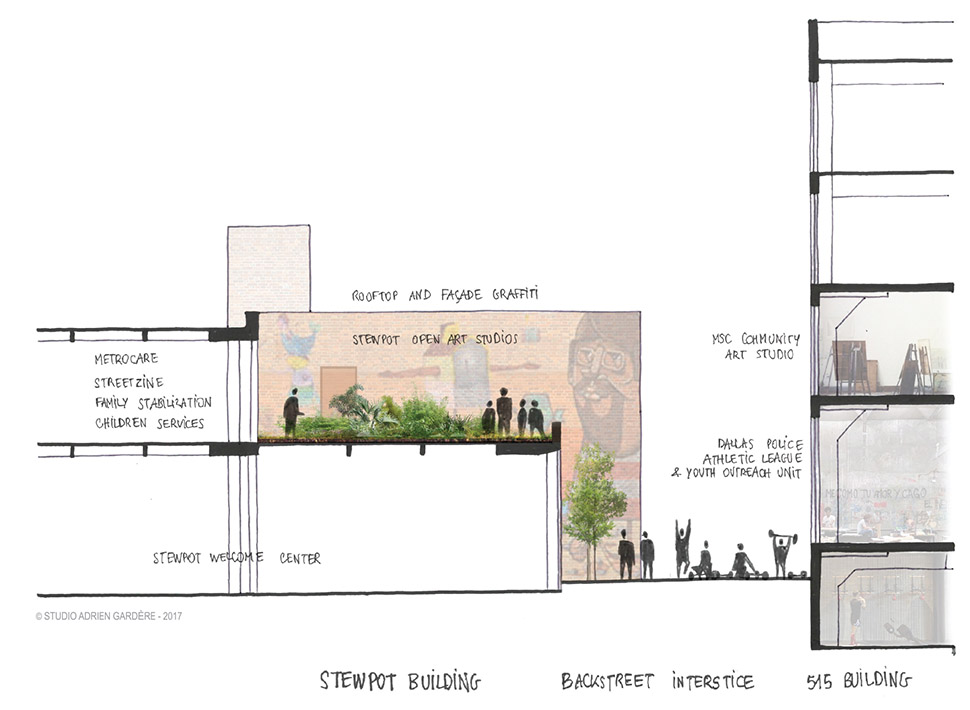 ---
Delivering what's new and next in Dallas-Fort Worth innovation, every day. Get the Dallas Innovates e-newsletter.