Animatronic oceanic dinosaurs, including a 50-foot Megalodon, are coming to State Fair Park Dec. 6-8 as part of Jurassic Quest.
Dubbed the "largest and most realistic dinosaur exhibition in North America," Jurassic Quest is a traveling show that hosts true-to life-size prehistoric creatures. There' scarily accurate dinos on-site, each that roars, moves, or walks around to interact with visitors. It was created in collaboration with paleontologists to accurately represent the ancient animals. 
The exhibition features interactive and immersive experiences of more than 100 replicas of marine life small and large from the Jurassic, Cretaceous, and Neogene Periods.
There's a range of activities included, too: dinosaur themed rides, baby dinosaur shows, walking dinosaur shows, dinosaur themed bounce houses, a dino cinema, face painting, crafts, coloring stations, and science stations. There's even a dinosaur museum, which houses actual dinosaur fossils more than 60 million years old with some originating in North America.
Guests can also dig up fossils in a paleontology-themed excavation station and "swim" with huge sharks with the Ancient Oceans feature.
According to Jurassic Quest, Ancient Oceans is the newest addition to the rotating event. Its star is the Megalodon, one of the largest marine apex predators to ever exist. Jurassic Quest described the experience as a "thrill of being submersed among some of the most enormous, and vicious, ancient sea creatures to ever lurk our ocean's depths."
Jurassic Quest is designed for all ages and tickets are available online.
And if you can't grasp just how realistic the event is, see for yourself.
PHOTO GALLERY
All photos via Jurassic Quest on Facebook.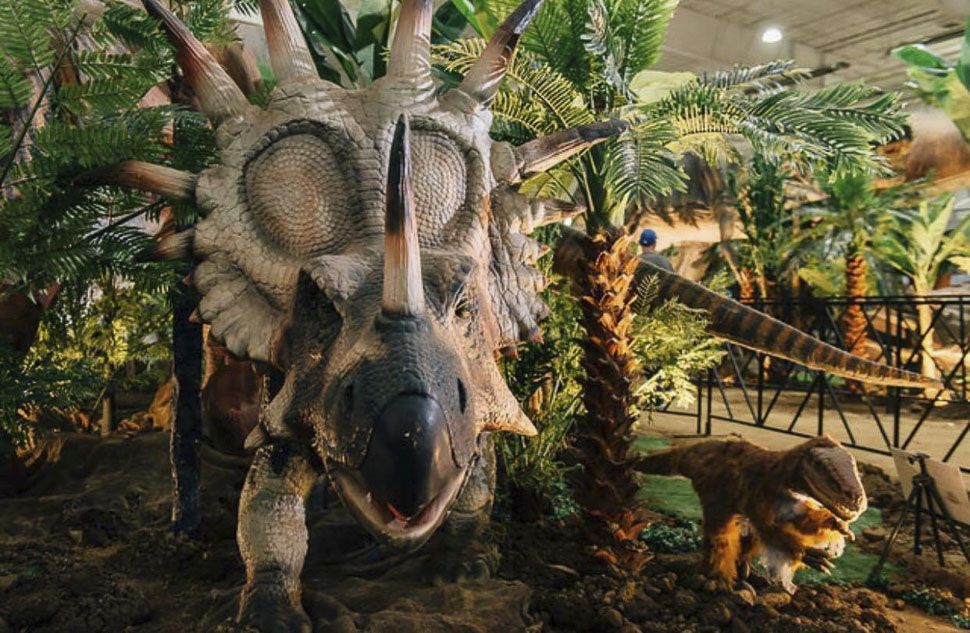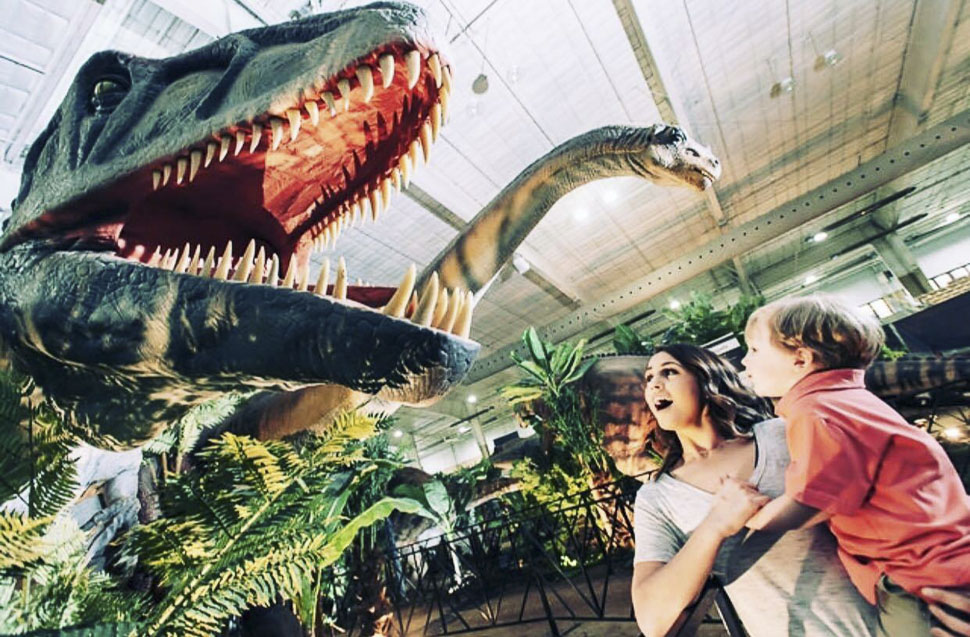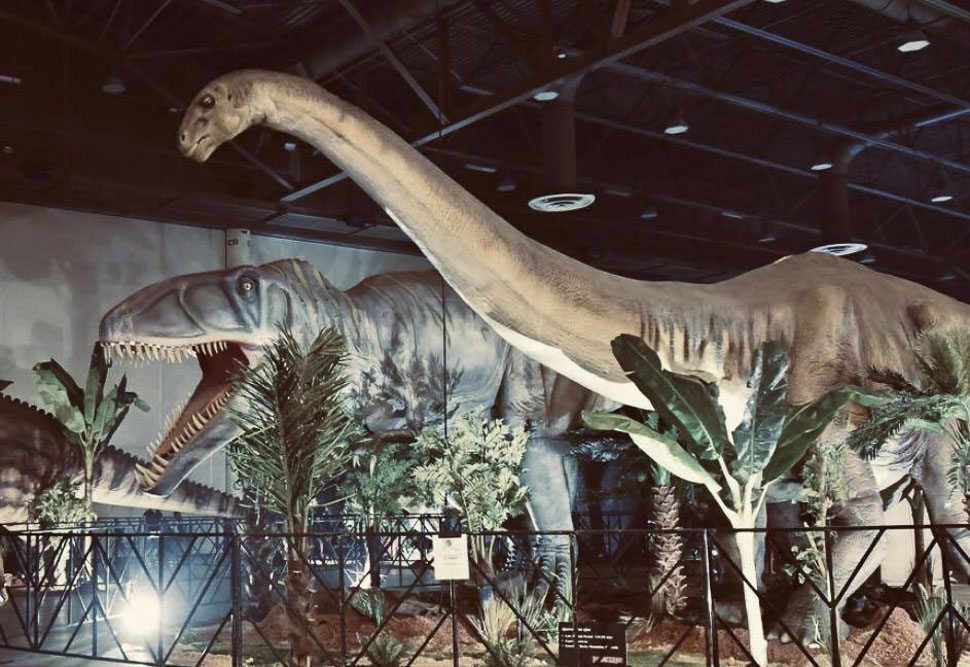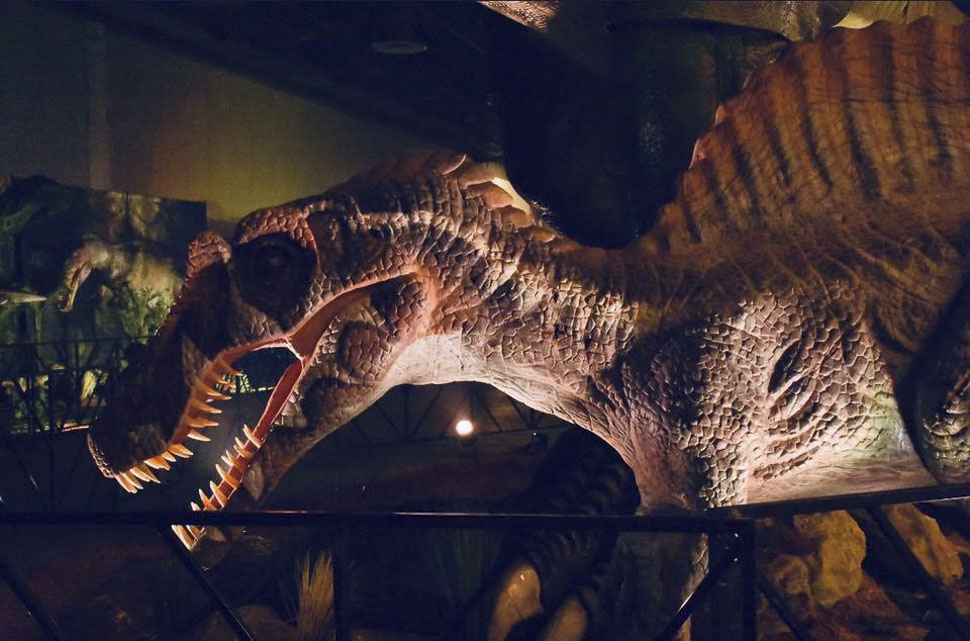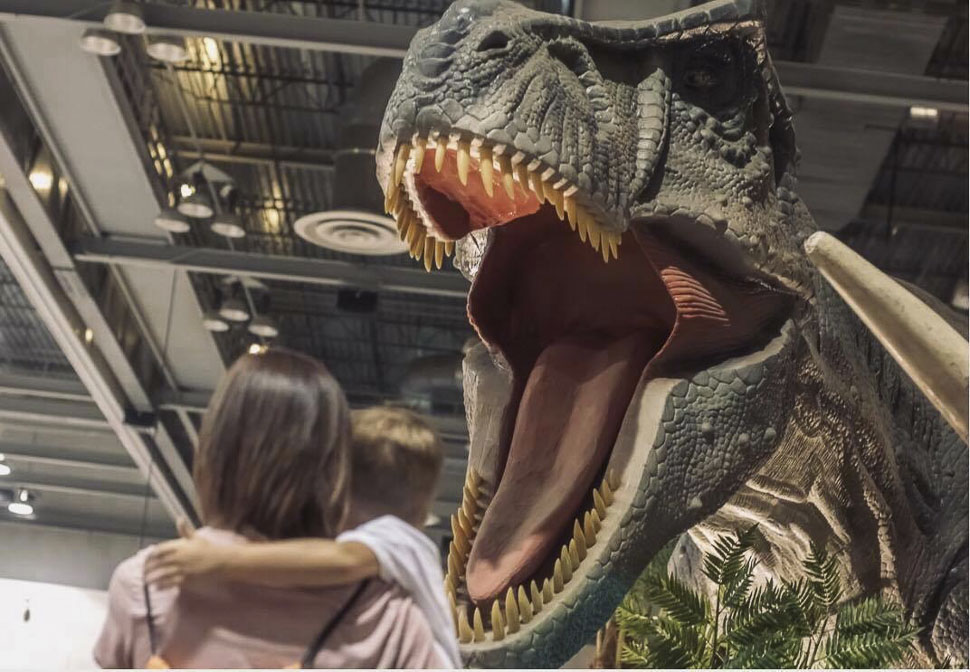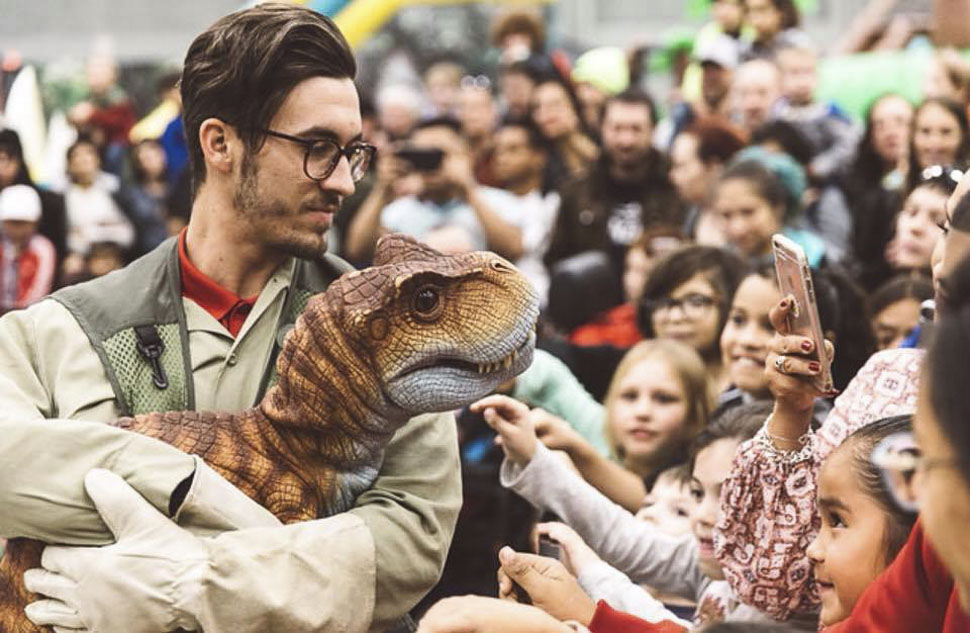 Get on the list.
Dallas Innovates, every day.
Sign up to keep your eye on what's new and next in Dallas-Fort Worth, every day.