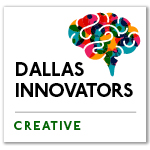 It was July 8, 2011. Bonnie Pitman had just gotten a biopsy report from her doctor that confirmed a respiratory infection in her lungs continued to grow. She realized she was at a crossroads—to be defined by her chronic illness, or to live life in a different way.
She chose the latter.
From that moment forward, Pitman vowed to make life a celebration by doing something new every single day.
Today is day 2,651.
"All of us do something new every day. That's just the joy of life." Pitman says. "What we don't do is remember it. Record it. Take the time to live in that moment or that experience."
It's been seven-ish years since Pitman founded her daily practice, Do Something New. The basic premise is to take the simple interactions of the day, and focus on being grateful, creative, and mindful. It could be something as simple as trying a new flavor of ice cream, or as significant as committing grand acts of kindness—as long as you're doing it with intention and presence.
"I usually have three to five things that I've done in a single day that are celebrations of living, or moments that could've washed away," Pitman says. "But I make them extraordinary because I intend to do it."
Over 46,000 photos on her iPhone, thousands of notes, and an Instagram page (her handle is @BonniePitman) has chronicled everything: meeting new people, visiting the new dinosaur exhibit at the Perot Museum, nourishing relationships, dancing in the light of the moon, or a squirt gun fight with a close friend. As long as it's not medical- or work-related and happens before midnight, Pitman lives in the moment, embracing things that most people might have passed by.
"I could wish I had lost 20 pounds, wish I had saved a lot of money, or wish I had done a lot of other things—but what I have done, without failure over these years, is to do something new every day," Pitman says.
And she claims it saved her life.
Pitman is socially active, and enjoys doing things like visiting her grandchildren, son, and daughter-in-law in New York. Being sick is not her choice of lifestyle—and it's certainly not been the easiest for her body to deal with. But it's apart of who she is; something she has to live with every day.
At the beginning, Pitman used the Do Something New practice solely for herself, as a way to cope with a chronic illness and the traumas that come with it. But now, she's begun sharing it, hosting various workshops for people to learn how to implement the practice into their own lives, developing a community of Do Something New. 
"It was very personal," she says. "But now, I've found that there's a lot of reasons to share this, and that scientifically, it's a very valuable practice to follow."
Combining art and science
As an art historian for over 45 years, Pitman is a nationally recognized leader in the museum community. For 13 years, she led the Dallas Museum of Art, becoming known for transforming the DMA's artistic programs and engagement.
In 2012, she joined The University of Texas at Dallas as a Distinguished Scholar in Residence and Co-Director of the Center for the Interdisciplinary Study of Museums. Her work focuses on researching healing patients with chronic illnesses and developing relationships between UTD and cultural and health institutions. She also teaches a course at UT Southwestern, which intends to enhance medical students' clinical skills by showing them new ways to observe art. 
Most recently, Pitman joined the UT Center for BrainHealth as Director of Art – Brain Innovations. It is there that she studies how her Do Something New practice can foster brain health through the power of observation, meditation, and compassion. She says being at the center has helped her better understand why the practice is so helpful to different audiences.
And now, she's bringing it all together by partnering art historians with brain scientists.
With her latest project, Pitman hopes to better understand how the brain works in image processing and aesthetic understanding.
"This has developed a whole new category of work that I'm doing research and studying—the power of observation," she says.
Rather than be hindered by her illness, Pitman has used it to move forward in a whole new line of work. To do this, she needs partners—and she says there's no better place to find them than in Dallas.
"I came to Dallas because a number of people said, 'Here's somewhere you can make a difference,'" she says. "It's hot and difficult sometimes to live here, but it is a community that embraces these kinds of things."
Pitman recognizes her work is academic rather than traditionally entrepreneurial, but she intends to turn it into something tangible. This fall, she plans to compile everything into a book. 
"I hope to make a contribution to the field of art medicine," Pitman says. "I hope to illuminate and bring focus to the importance of experiences with works of art and feelings, the connections between innovative ideas and practices, and the ability to move forward against a lot of odds."
Because in life, Pitman thinks it's a gift to be able to do your passion—and right now, she's doing just that.
"I'm just incredibly grateful to have the permission to do it with my colleagues, the university, and the community," she says. "Because that makes all the difference."
The Brain Performance Institute at the Center for BrainHealth is celebrating its first anniversary on Oct. 11, from noon to 5 p.m. An open house is planned, where guests can come in (for free) to get a sneak peek at programs, as well as insights and tips for daily living. For more details, go here.

Get on the list.
Dallas Innovates, every day.
Sign up to keep your eye on what's new and next in Dallas-Fort Worth, every day.