PeopleFun Founder Tony Goodman, a gaming legend behind Age of Empires, anticipated the rise of mobile free-to-play games. His company's success—especially in the last 18 months, when games have provided a much-needed distraction—is just one reason why the video game industry in Texas generates $4.15 billion in annual economic output, according to the Entertainment Software Association. 
Since launching Richardson-based PeopleFun in 2011, Goodman's company has enjoyed "massive growth" building creative games like Wordscapes, rated the #1 word game on both iOS and Android. In 2020, the company nearly doubled its staff over seven months, says Goodman, who wants to make Dallas a destination for the gaming industry. With a data-driven approach to testing ideas, the studio's blueprint for bringing games to market "sets the bar higher for other developers." With wildly popular games like Wordstacks, Word Chums, and Wordscapes in Bloom added to the huge success of Wordscapes, it's no wonder PeopleFun is one of the world's top developers of casual mobile games.
PeopleFun's games have more than 29 million monthly active users in 236 countries around the world. More than 150 million game installs have led to glowing reviews from happy users, including a 4.9 overall rating at the App Store.
30 years of gaming industry leadership
Part of that success comes from experience. Goodman and his top leadership team, including COO John Boog-Scott, have spent 30 years as leaders in the gaming industry, previously forming hit companies like Ensemble Studios and Robot Entertainment. (Goodman and Boog-Scott have been friends since they were fellow students at Lake Highlands Junior High School.)
Besides Age of Empires, the leadership team was responsible for other huge hits including Age of Empires II, Age of Mythology, and Halo Wars.
As PeopleFun continues to grow, it's actively look for talent. The company's website says it prizes people with a wide array of passions in "engineering, art, design, business analytics, product management, production, QA," and more.  
We checked in with Goodman to see what's new and next since we spoke to him for our Future 50 issue.
Celebrating two big milestones in 2021
PeopleFun is celebrating two big milestones this year as it continues to grow.
"This year, PeopleFun is celebrating its 10th anniversary and the fourth anniversary of our hit game, Wordscapes," Goodman told us. "The team gathered in the office to commemorate our milestones and recognize the hard work of everyone at PeopleFun."
After spending most of the last year working remotely, some of PeopleFun's employees returned to work in the company's office in June. For now, others continue working from home/remotely. Goodman is grateful for the resilience and passion they've shown through all the challenges.
"We couldn't have done it without our amazing team—everyone has been so resilient despite what's happening in the world, while remaining dedicated to their craft and passion for games," he said. "We're excited to continue bringing great games to our players."
So what's next for PeopleFun?
"We're looking forward to continuing on this growth path we're on," Goodman said. "We recently opened a new office and we're excited to have teams back in the office for in-person collaboration."
Goodman noted that last year's growth wasn't just a lockdown-related fluke. Even as things have opened up in 2021, PeopleFun's expansion has continued.
"We've hired a lot of new employees over the last six months and we are continuing to hire," he said. "Dallas has a lot of great talent and we want to make it the next gaming hot spot."
---
Meet the founder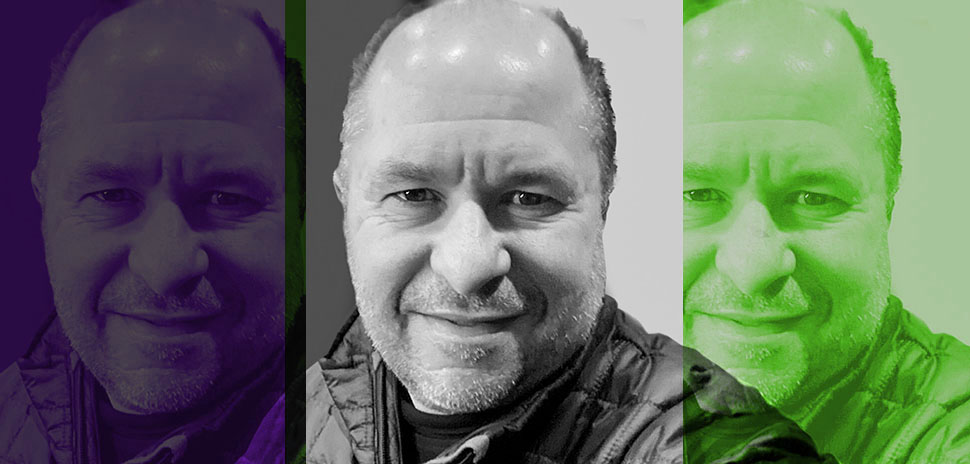 Tony Goodman was featured in Dallas Innovates' Future 50 in Dallas-Fort Worth in the 2021 edition of our annual magazine. We talked with Goodman about the explosive growth of PeopleFun, how the company handled the challenges and opportunities of the past year, and how they're working to make Dallas a center for game creators. Here's a takeaway: 
On the massive growth for PeopleFun and mobile gaming:
PeopleFun has experienced massive growth—our revenue increased significantly, we expanded into a larger office space, and grew from 12 to 70+ employees in just under two years [expanding to 80+ as of today]. In addition to growing our business, we're also excited about diversifying the types of word games we produce.
Building on our expertise in developing casual games on mobile including Wordscapes, Wordscapes Search, and Blockscapes, we've created a blueprint for bringing innovative new games to market by setting a high standard for testing ideas. We take a data-driven approach and apply significant planning, appropriate methods, and analytical rigor to our testing that sets us apart from other companies. This not only challenges us to achieve better metrics and think more creatively, but also sets the bar higher for other mobile game developers. The mobile game landscape is very competitive and moves fast, so developing a blueprint enables developers to build quickly and adapt to new challenges in the market.
On responding to pandemic-related difficulties:
Having been born and raised in Dallas, [it was] heartbreaking to see the increasing number of individuals in our community struggle with basic needs. We did a small part to help local businesses by donating $50,000 to two local organizations, The North Texas Food Bank, a nonprofit hunger relief organization that distributes donated, purchased, and prepared foods, and Get Shift Done, an organization that connects those in the hospitality industry who have lost their jobs from the COVID-19 pandemic with local nonprofits and charities to provide hunger relief to communities. We also host a donation matching program every December, but we opened a special donation matching program for employees earlier [in 2020] to boost their impact and give back to charities that they are individually passionate about. For every dollar that employees contributed, PeopleFun doubled-matched the amount.
On helping your team persevere in challenging times:
At PeopleFun, we believe that building the best games starts by building the best studio. We recognize that so much of our strength comes not just from working hard but from working together. Our culture and structure invests in developing each and every employee. We recognize that ideas and passion can come from anywhere in the studio, which has enabled us to develop creative games for millions of players.
[In 2020] we noticed that employees weren't taking as much vacation and they were taking on even more responsibilities and making new decisions in their personal lives, from homeschooling to growing social injustice to figuring out how to leave the house safely. We saw it affecting company morale on calls, so we shut down the company for a couple days in August as mandatory time off. Employees were able to return refreshed, and it's something we will implement again given the positive feedback.
On making Dallas a hub for the gaming industry:
Dallas has become a burgeoning tech hub and, if [2020 showed] us anything, it's that mankind is continuously improving itself. As we continue to innovate and diversify our portfolio of games, we're focused on developing emerging talent and shaping Dallas as a destination for the gaming industry.
This Q&A has been edited for brevity and clarity. A version of this story was originally published in Dallas Innovates 2021: The Resilience Issue.
---
Read it online
Our fourth annual magazine, Dallas Innovates 2021: The Resilience Issue, highlights Dallas-Fort Worth as a hub for innovation. The collective strength of the innovation ecosystem and intellectual capital in Dallas-Fort Worth is a force to be reckoned with.

Get on the list.
Dallas Innovates, every day.
Sign up to keep your eye on what's new and next in Dallas-Fort Worth, every day.