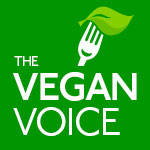 As the new year rolled in, I read that 2016 was the year of the vegan, and with more restaurants integrating vegan dishes to their menus, there's no doubt that the plant-heavy lifestyle is becoming more mainstream. But what's even more exciting for vegans and those looking to eat more plant based, is the rise of restaurants in the Dallas-Fort Worth area that ditch animal products altogether. 
As of now, there are 12 (and two in the works) food establishments in the region that are fully dairy and meat-free:
These have been the staples for local vegans to go all-out without having to worry about any cross-contamination.
Though there are many vegetarian and veg-friendly restaurants as well, it's exciting to see Dallas evolve into a more vegan-friendly community like those in Portland or Los Angeles, which have 20-plus options. But with all of these vegan havens, the "OG" sprouted up in the downtown area of Cowtown from a Fort Worth local who aimed to fill a void from her LA travels. 
"I went to school in LA, and came back inspired to take what I saw in the vegan food scene there and bring it to Texas", said Amy McNutt, Spiral Diner & Bakery founder. 
Starting out as a small lunch counter in Fort Worth strategically close to many of the hospitals in the area, McNutt sold tasty sandwiches that were meat and dairy free and offered better health benefits for the more health-conscious crowd.
From there, she grew to a spot on Magnolia Street in what was an abandoned building, and turned it into North Texas' first fully vegan restaurant 14 years ago. She opened the Oak Cliff location in 2008 that was spearheaded by Sarah Tomlin, the former manager of the Fort Worth location and now manager in Dallas. The newest Spiral location is set to open in Denton by December at 608 E Hickory St.
"I would have given up if I wasn't passionate about it. The need to help animals kept me moving."

Amy McNutt
The anticipation of the new Spiral Diner in Denton (I would be craving those nachos, too, if I didn't currently live just a block away from the Dallas location) is shared for the other new vegan spot that has been keeping local vegans on the edge of their seats since the first mention of Dallas' first fine dining vegan restaurant, V-Eats Modern Vegan. 
This new concept for Dallas foodie's favorite restaurant row, Trinity Groves, started when former Samson's Gourmet Hot Dogs owner and head chef Troy Gardner tapped into a different market that allowed him to fulfill his creative soul in a whole new way. 
"There's a need for more vegan options in Dallas", Gardner said. "There's minimal competition here, so I wanted to create a restaurant that was focused towards non-vegans to show them that the higher-end cuisine made vegan is possible and it's delicious". 
Gardner started by incorporating vegan hot dogs to his menu, among other popular vegan options. He continued to test the market with special seasonal vegan dinners, such as a vegan Thanksgiving, Christmas, and Valentine's menus that not only sold out, but surprised both omnivores and vegans alike with the uncanny meat-like substitutes and incredible flavors.  
To make V-Eats Modern Vegan have a menu that will surprise higher-end Dallas foodies with its meat-like dishes, the kitchen is fully loaded with all-vegan chefs who are bringing their lifestyle and creative flare to the dishes they create.
Items such as "salmon" sushi, brisket tacos, mac and cheese, and even steak and potatoes are made to fool any omnivore in both look and taste. 
V-Eats Modern Vegan is soft opening this weekend, Oct. 14-16 for dinner times, with a grand opening in late October. 
---
Delivering what's new and next in Dallas-Fort Worth innovation, every day. Get the Dallas Innovates e-newsletter.