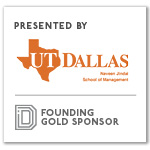 Dr. Peter Baek has parlayed medical training, a military career, and academic resources into a deceptively simple startup that may provide critical drug compliance in operating rooms nationwide. His product, Click-to-Comply, is used in 14 DFW-area hospitals, and is poised to improve compliance on a critical medical issue across the country.
Credentials + The Problem
Let's back up a bit. Dr. Baek earned his medical degree at Duke University in the 1990s, specializing in anesthesia, and is a decorated combat veteran after serving with the U.S. Air Force.
While in the military, with its rigorous adherence to rules and protocols, Dr. Baek realized federally mandated regulations, requiring specific labeling of all medications used in the operating room, could be daunting.
Dr. Baek said these regulations mean an anesthesiologist or nurse anesthetist must print, by hand, required information on the tiny labels that wrap around a syringe. In the military, with its rigorous adherence to rules and protocols, that task could be daunting.
"As most anesthesiologists will tell you, compliance with the proper labeling of medications during a surgery is extremely poor," Dr. Baek said, citing research that shows almost 50 percent of all surgeries in the U.S. have a medication error.
After leaving the Air Force, Dr. Baek set up his private practice in North Texas and, in 2013, enrolled in the master's program in Healthcare Leadership and Management at The University of Texas at Dallas. 
Dr. Baek graduated with his MS two years later, but it was through his coursework that he realized he could improve OR procedures. His company, Vigilant Labels, was born of this discovery.
"I chose to tackle a problem that exists at almost every hospital and surgery center where intravenous medications are given to patients."
The Idea + Techstars Program
The Click-to-Comply system helps "hospitals improve workflow processes by simplifying the creation of drug labels for medications commonly used throughout operating rooms and hospital pharmacies. The user—a doctor, nurse or pharmacist—clicks, and thereby pulls the trigger on a handheld scanner on the drug barcode, and the device quickly creates compliant labels."
Though Click-to-Comply did not win the overall weeklong Techstars competition, Dr. Baek had access to the multitude of programs offered to entrepreneurs—everything from marketing to managing relationships with huge corporations.
Dr. Baek was invited to Techstars Training Camp in New York City by Bryan Chambers, director of Blackstone LaunchPad, a UT Dallas-based service that offers best practices advice to startups.
An added bit of fun: Dr. Baek was able to ring the NASDAQ closing bell with Chambers.
"Techstars opened my eyes to the opportunities for startup companies," Dr. Baek said. "If you have a good idea and are passionate about it, there are many resources that help entrepreneurs."
"The networking and mentoring that occurred during the trip has been invaluable as we continue to grow and develop our company," Dr. Baek said.
Next Steps
"Being an entrepreneur and starting a company is new for me," Dr. Baek said. "Quite frankly, my mindset as a doctor is to be cautious and risk adverse. However, to be a successful entrepreneur, I realize that I need to take risks and get out of my comfort zone."
"I'm still learning to do that, and both Bryan and Blackstone have been there to mentor, guide and to challenge me through this transformative process." Blackstone Launchpad, the university's campus-based entrepreneurship program, supports and mentors students, staff, and alumni as they move innovations into business startups. 
For now, Dr. Baek has chosen to step away from his medical practice. "With the success that Vigilant Labels achieved this past year, I recently resigned from my anesthesia practice," he said. "I hope that 2018 will be a transformative year as I am able to devote more time and energy into furthering [Vigilant Labels'] growth and success."
"Often, the best businesses solve significant problems in simple and innovative ways," Chambers said. "We believe Peter's deep understanding of the real workflow problem in operating rooms has helped him build a proven and winning formula, and we are committed to continuing to support Vigilant Labels."
More on Blackstone LaunchPad
Chambers says Blackstone LaunchPad will help any UT Dallas alumnus to develop their startup idea. UT Dallas students, staff, and alums are welcome to stop by the Blackstone LaunchPad to talk.
"We offer free and confidential mentorship; we know where resources are and we are plugged into the entrepreneurial community here in DFW and nationwide," Chambers said.
"Our staff and available mentors have first-hand experience building and scaling entrepreneurial ventures, and even raising significant venture capital. We're here to help our UT Dallas community get the help they need to be successful."

Get on the list.
Sign up to keep your eye on what's new and next in Dallas-Fort Worth, every day. 
And, you'll be the first to get the digital edition of our new Dallas Innovates magazine: 
The annual edition publishes in January.