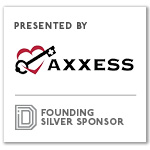 There are many who believe it was Alan Turing, the famous mathematician, who first began work on artificial intelligence (AI). Not only that, but among AI's pioneers, Turing was the first to posit the technology's study is most effective through the lens of computer programming rather than machine building. This set the tone for all future AI research, as by the late 1950s most AI scholars founded their work around computer programming.
Today, artificial intelligence has found its way into countless conferences, papers, and even popular media, while simultaneously revolutionizing almost every industry across the globe. At the forefront of this revolution is Axxess, which empowers clients using artificial intelligence with world-class, custom software solutions to solve some of the most complicated challenges.
The Axxess team does this through the development of Axxess RCM's artificial intelligence, which monitors and corrects medical service billing claims to ensure they are compliant with regulations and ready for submission. This empowers healthcare providers to spend more time focused on patient care. Additionally, healthcare organizations can leverage this AI-powered feature to analyze older receivables for all payers.
Just as within Axxess, artificial intelligence and related technologies are quickly extending across various businesses, industries and society, and the technology has a key role to play in not only the future of daily life, but the future of healthcare.
The Future of AI
Many brilliant minds are exploring artificial intelligence, and although the data surrounding AI is greater today than it has ever been in the past, only a fraction of that data has been fully understood. However, as seen in Axxess software, the future of artificial intelligence is bright, as these technologies have the potential to transform many aspects of patient care through improved administrative processes.
These improved administrative processes are accomplished by leveraging machine learning, a common feature of AI. Machine learning allows AI to gain experience, thereby increasing its capacity to learn and grow, which then allows the technology to tackle tasks that were once only able to be completed by humans through algorithms.
Additionally, both healthcare payers and providers are employing machine learning to better predict at-risk populations for specific diseases and the likelihood of these patients being readmitted to a hospital. This highlights machine learning's ability to bring forth insight from data, which can heavily impact healthcare's future.
But for large-scale implementation of AI to happen, frequent updates to the technology are required and the systems on which the technology runs require a level of standardization sufficient for other AI to run similarly. However, these challenges will be met, and Axxess is partnering in overcoming them.
At Axxess, we offer digital services and solutions to empower organizations everywhere, making a difference and impacting the lives of millions of people. Through our passion and drive to make lives better through innovation, we help solve problems, streamline operations, reduce inequities, and drive economic growth.
Interested in learning about opportunities at Axxess? Find out more here!

Get on the list.
Dallas Innovates, every day. 
Sign up to keep your eye on what's new and next in Dallas-Fort Worth, every day.