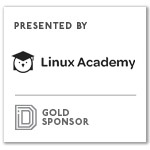 From engineers to developers, analysts to automation experts, organizations rely heavily on the capable people that thrive on building and perfecting the end result. But what happens when an industry built on uniqueness and challenging norms represents only half of the world's demographic? Ideas are strangled into submission—left unheard, simply because of the voice they belong to. Revolutionary projects never come to fruition, and a historically undermined group finds their perceptions of powerlessness reinforced. It's not just that women struggle for "a seat at the table," most aren't even told which room the proverbial meeting table is at in the first place.
To fully grasp why the IT industry especially appears affected (for every 3 men, there is only one woman), it's important to look at the larger discrepancies that are contributing to the problem. It's not just an issue of lost interest in mathematics or science (although we know that there is, in fact, a sharp decline in interest in STEM-related study by the age of 15 for young women), it's more a fundamental aversion among organizations to accept and (quite literally) promote diverse thoughts and opinions.
The importance of the female perspective
Human nature leans on bias and assumptions, but data—the very thing we "women in tech" love, proves why our brain isn't actually very good at seeking out new thoughts and opinions. Groupthink is very real, and a newer concept called "Diversity of Thought" is attempting to address and mitigate the negative impact that years of underrepresentation, in many industries, caused. This topic has been made even more popular by Deloitte, as it has the power to impact recruiting and, inadvertently, provide a more fair system for minorities and women. And if you think your organization won't embrace or isn't embracing D.o.T., your organization most likely could be performing better.
In recent data collected among HR professionals, 88% of the organizations HR.com deemed as "high performers" claimed to value D.o.T. but only 54% of organizations surveyed agreed with the statement "my organization actively works diversity and inclusion into the hiring process." So, we know successful organizations value and promote diversity, but almost half of the organizations are likely failing to carry the concept into their hiring practices. And recruitment is the first opportunity for impacting parity and fairness for underrepresented groups.
Overcoming bias and inaccuracies
Before a woman begins thinking about getting her dream job in technology, she has to make it through an academic system where she may not always feel welcomed. And while there are plenty of comparable resources for professionals that don't involve college, the lessons women are taught about their trajectory start as young as kindergarten. Evidence of the perceived roles women can and can't achieve is portrayed through a classic social science scenario of asking elementary school children to draw scientists.
In the 1960s when this study was first attempted, a mere six percent of children drew women scientists (all of them were females themselves). But surely, as a society we've grown since then, right? Yes, and sadly, no. After 50 decades of research and meta-analysis have been collected, the percentage of children drawing female scientists is now at 28 percent. That's a huge jump from the original study, but still not close to representing the 43 percent of women under 75 years of age that actually comprise the workforce for scientists and engineers.
Do young women show an aptitude for math & science?
Could it be that these young girls can't imagine themselves as a "scientist" or a similar career because they view subjects like math and science as difficult? That would explain some of the dramatic lack of representation, both in the classroom as well as the workforce. But again, the data simply doesn't support the fallacy that girls are underperforming in math and science categories. When compared to their male counterparts, females are performing equal to or within 2 points of their test scores. But then, an anomaly happens consistently around the age of 15 (as previously mentioned). Once girls reach high school age, interest in STEM wanes, but why?
Researchers are still trying to determine why the gap between males and females enrolled in STEM courses widens around high school. But what we do know circles back to the innocent drawings of kindergarteners. While women continue to show aptitudes for STEM subjects, the power of stereotyping clings to their psyche like a degenerative disease—but instead of destroying cells, it's eating away at their confidence and empowerment. Just how powerful is believing you can perform, versus actually performing? According to psychologists, "stereotype threat" is so strong, that "social psychologists believe that even mentioning a stereotype in a benign context can sensitize people."
Better together
Just knowing a bias exists is dangerous in any growth environment. From a professional with advancement goals, to a young student deciphering a complex subject, women are shackled by the stereotype that they cannot or will not be successful in STEM. Together, we can shatter these misconceptions and shed light on the truth. Women are showing up, proving their merit, and succeeding in spite of a broken, limiting system. Every person that interacts with a young girl has an opportunity to impact their trajectory. Together, we can make those touchpoints empowering, not limiting. Our future depends on it.
About:
A Cloud Guru was founded in 2015 by brothers Sam and Ryan Kroonenburg, A Cloud Guru (ACG) is driven by a simple mission—to teach the world to cloud. What began as one cloud certification course has grown into the leading online cloud training platform and helped more than a million people learn cloud technologies. Teaching Amazon Web Services, Microsoft Azure and Google Cloud Platform, ACG helps novices, techies, teams, and enterprises level up their cloud skills, prepare for certification exams and progress through learning paths to become gurus in digital and cloud transformation.
Linux Academy is a hands-on cloud training platform built for all skill levels. Since 2012 Linux Academy has provided access to expert training architects, a massive library of updated courses, and real scenario-based environments for cloud mastery and understanding. Learners are invited to train real-time in secure servers that eliminate risk and emphasize reward.

Get on the list.
Dallas Innovates, every day. 
Sign up to keep your eye on what's new and next in Dallas-Fort Worth, every day.