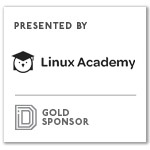 In Part 1 of this 2-part article we discussed the obstacles faced by women in technology. In the conclusion, we are going to provide your business with the necessary steps to unlocking the hidden potential that comes from championing your female workforce.
Support those that come next
As rational and intelligent professionals, it's imperative that we find ways to provide mentors for women as soon as possible. And this doesn't have to be a female chemist. Positive reinforcement of STEM interests starts with every gender, in any role. Specifically, teachers in elementary school can make a massive impact on their students, simply through their verbiage. One of our most active Linux Academy community members, always willing to lend a helping hand and piece of encouragement, Jennifer (Jenn) Bergstrom, met with our team at the AWS re:Invent conference and we discussed this topic in-depth. Jenn is a software engineer and advocate for using technology to build bridges for awareness and equality. She mentioned that she ensures she stays involved in communicating with her children's teachers to avoid lingering biases:
"Saying something like 'I know it's hard, but keep trying,' might be said to a girl, but to a boy, the same teacher will say 'I know you can do it.' Our own verbiage is so important, and it stays with them."
Being conscious of our word choices is the very first, small step we can all take in building more empowered females. And once we are able to successfully build the confidence that young ladies need to thrive in STEM, into high school and beyond the "drop off point" we can't stop there.
Create an environment where women want to stay
The quit rate in technology is still twice as high for women as men. The "Tech Leavers Report" attributes this to intense bias.
"Unfairness or mistreatment within the work environment was the most frequently cited reason for leaving, irrelevant of the gender or other factors like it. Furthermore, 'unfair treatment' was nearly twice as likely to be cited as a factor driving turnover than being recruited away by a better opportunity."
Motivating women to pursue their passions and, inevitably, careers is moot if we don't also address the glaring issues leading to their quitting once they achieve the roles they've worked so diligently for. And this includes being transparent about pay parity, promotions, and closing the gap between women and men. Research shows that women are motivated by intrinsic desires like helping others, even more than financial gain. To attract and maintain top female talent, equal pay is a must, but providing meaningful work where diverse opinions are celebrated is just as vital.
Hiring and promoting women will improve your bottom line
Aside from the ethical benefits of hiring women, shown to be less egocentric and even more morally consistent than their male peers, women have a unique skill set and background to offer organizations. Especially in technology, finding unique ways to view complex problems is, quite literally, what the world needs more of. The doers and builders of tomorrow's world can only improve our world if we let them. As only 15% of venture capital funding is allocated toward female founders, we're discouraging a massive number of women from owning their space in innovating.
This is especially concerning considering how successful women are once their business is off the ground. Boston Consulting Group found that "For every dollar of investment raised, female-run startups generated 78 cents in revenue, whereas male-run startups generated only 31 cents." This was also echoed by the capital group, First Round, that found the female-founded businesses they invested in were outperforming the all-male teams by a staggering 63 percent. And while statistically guaranteed success shouldn't be required to believe in women's dreams—it doesn't seem to be helping, and that's worrisome. What does this tell young girls who hope to make an impact on their world?
We must do better, the world depends on it
Women are performing, despite overwhelming statistics, naysayers and the deeply ingrained bias they encounter throughout their entire lives. It's up to all of us to support young women with math and science passions and follow through—providing equal pay and promotions to the very women that will mentor the skills of the next generation. And while female readers may find themselves nodding in silent understanding, men are not excluded from this important story. If anything, men can use their positions to create space to lift up their underrepresented peers.
As John McNeil, former president of global sales and service at Tesla, current Chief Operating Officer at Lyft puts it, "I can't help that I'm a white dude, but I can help the culture that gets created."
The U.S. Bureau of Labor Statistics predicts that technology professionals will experience the highest growth in job numbers between now and 2030. And, unfortunately, very few young girls and women are currently likely to pursue the paths that will lead to filling these vacancies. As a learning organization, the combined teams at Linux Academy and A Cloud Guru continue to explore ways to close this skills gap. Online coursework provides a level playing field for learning, which leads to a level paying field for earning in the world of technology.
As Jenn Bergstrom emphasizes, "Don't let anybody tell you it's too hard. Don't let anybody tell you it's something women or minorities can't do or shouldn't do. Be determined, know that you can do it."
Creating and inviting the best ideas is paramount in helping technology continue to lead economic growth. We get there, together, by building an environment conducive to diverse thoughts, shared power, and a table long enough to eliminate fears that someone has to leave for someone else to join.
About:
A Cloud Guru was founded in 2015 by brothers Sam and Ryan Kroonenburg, A Cloud Guru (ACG) is driven by a simple mission—to teach the world to cloud. What began as one cloud certification course has grown into the leading online cloud training platform and helped more than a million people learn cloud technologies. Teaching Amazon Web Services, Microsoft Azure and Google Cloud Platform, ACG helps novices, techies, teams, and enterprises level up their cloud skills, prepare for certification exams and progress through learning paths to become gurus in digital and cloud transformation.
Linux Academy is a hands-on cloud training platform built for all skill levels. Since 2012 Linux Academy has provided access to expert training architects, a massive library of updated courses, and real scenario-based environments for cloud mastery and understanding. Learners are invited to train real-time in secure servers that eliminate risk and emphasize reward.

Get on the list.
Dallas Innovates, every day. 
Sign up to keep your eye on what's new and next in Dallas-Fort Worth, every day.