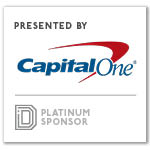 Serial entrepreneur Tiffany Ricks, founder and CEO of a custom-software development startup in Richardson, knows how important optimism is for building and sustaining business momentum.
A year ago, she was bootstrapping Hacware—her mobile app and website development firm – out of her home, with two engineers and a steady influx of new customers looking for iOS and Android solutions for their businesses.
Now, Hacware is settled into its own office space with six engineers working on projects, and Ricks plans to add three more engineers this year.
Small Business Optimism 
"When you talk about optimism—as a small business owner, I am super optimistic because we've had this rocket growth, and we just started last year," Ricks said.
She is in good company. Nationally, small business optimism is riding high, according to Capital One's latest Small Business Growth Index. Sixty percent of small business owners say current business conditions are good or excellent—up 10 percentage points from spring 2017.
And women are helping to drive that optimism: 63 percent of women business owners report business conditions as good or excellent, as compared to 57 percent of their male counterparts. Women are also positive about future growth, with 43% of women saying their firm's financial position will be better six months from now, which is up 9 percentage points from a year ago.
Mentorship
Ricks feels that optimism permeating across her networks in DFW. Outside of work, she serves as a mentor with The Dallas Entrepreneur Center (DEC) and the Stoke Co-working and Entrepreneur Center, in Denton, and is the founder of Female Founders Dallas, a women's entrepreneur group.
"They see other women out there being successful, raising capital. They can see that it's being done, and there's a feeling that 'if they can do it; I can do it.'" Tiffany Ricks
"The women entrepreneurs I speak with—whether they are experienced or just trying to get an idea launched, are feeling more empowered," she says. "They feel like they have a community behind them."
"They see other women out there being successful, raising capital. They can see that it's being done and there's a feeling that 'if they can do it; I can do it.'"
Regional resources like The DEC and Female Founders are an important component in the support system, she says, along with federal programs from the Small Business Administration (SBA) and other agencies.
Capital One's Future Edge DFW Initiative
At Capital One, we're supporting entrepreneurship through our Future Edge DFW initiative, working with a variety of partners to grow the innovation and technology ecosystem within DFW that will fuel our economy and help our communities succeed in our rapidly-changing world.
The Small Business Growth Trends panel at the upcoming Dallas Entrepreneur Center WEDallas Bootcamp for women entrepreneurs will take a closer look at some of the data from the latest Capital One Small Business Growth Index survey.
If you're needing a jolt of optimism, encouragement from female peers, or just some new ideas about the state of small business in DFW, this panel discussion will be well worth your while. Join us at the WEDallas Bootcamp as we inspire, empower and connect.
Attendees will get to hear from these experts in the DFW entrepreneur ecosystem:
Moderator: Chief Operating Officer Jill Scigliano at The DEC
Business Banking Market Sales Executive of Virtual Banking Amy Simmons at Capital One
Director of Community Development Julie Gunter at the Dallas Federal Reserve
Director of Innovation Natalie Fletcher at the Dallas Regional Chamber
Director MonaLisa Cash at CureQuest
Tiffany Cason is the Dallas Market President for Capital One and Senior Vice President in charge of Middle Market Banking for the Dallas-Fort Worth Metroplex.  She has more than 15 years of banking experience, all in the Dallas-Fort Worth region.
---
IF YOU GO
When: Check-in is at 9 a.m. on Nov. 14
Where: The Dallas Entrepreneur Center Coworking Space, 311 North Market Street #200, in Dallas 
More Info: General admission is $10. Public parking (for fee) is available. The DEC is located a block away from the West End DART Station.
Capital One is the sponsor of this event.
Pre-register online here.
Schedule:
9 a.m. Check-in
10 – 11 a.m. Small Business Growth Trends Panel
11 – 11:30 a.m. Keynote Speaker, Brandy Morgan, full stack developer at Shoflo.tv
11:30 a.m. – 12:30 p.m. Lunch + Networking + Vendor Showcase
12:30 – 1:30 p.m. Speed Mentorship

Get on the list.
Sign up to keep your eye on what's new and next in Dallas-Fort Worth, every day. 
And, you'll be the first to get the digital edition of our new Dallas Innovates magazine: 
The annual edition publishes in January.