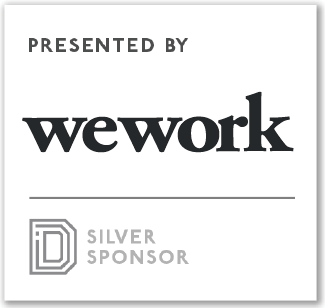 Pop-up events are the specialty of Dallas-based Blockparty, which specializes in temporary spaces in and around sports and concert venues.
 But when they were looking for a location for their headquarters, they needed something a bit more permanent. As soon as it opened its doors, the six-member team moved into WeWork Uptown.
 "That was when we really started to grow," says Co-founder Adam Ward. "We quickly moved into a 10-person office, then a 16-person office. Now we're in two 16-person offices, right on the corner of the building with a gorgeous view through floor-to-ceiling windows down McKinney. Our space has scaled perfectly for our business."
It's not just that jobs are changing; it's also how we work, where we work, and how employers are adapting to these new rules.
Work as we know it is changing fast — and in ways most people can't even imagine. It's not just that jobs are changing; it's also how we work, where we work, and how employers are adapting to these new rules. And WeWork is leading the way.
 "The future of work is all about employee experience," says Jacob Morgan. The bestselling author, and authority on how the workplace is evolving, says employers need to change their approach if they want to attract and retain key talent.
"It comes down to three things: giving employees physical workspaces they want, having up-to-date technology (the tools they need), and a culture they can celebrate," says the author of The Future of Work.
Ward says WeWork — which now has four locations between Dallas and Fort Worth — provides all three.
"We are a millennial company, founded by millennials," says Ward. "Having a fun, vibrant workplace is a plus. A lot of people we work with come from the corporate world. A prized location in a hip, fun area is a big plus when you're hiring people."

Inspiring spaces
A dynamic work environment shapes the whole employee experience. Morgan says the design of a space can greatly influence collaboration and productivity.
"It's about having some open, some closed, some café-like environments, some isolation. It's about giving employees a choice," he says. "You can't have a house with just a kitchen, and you can't have a work environment where we tell employees to do everything in one room."
At WeWork Thanksgiving Tower in Dallas, entrepreneurs Elizabeth Fischer and Lisa Umberger are co-founders of ZerModus, which makes "minimalist daily planners for movers and shakers." They say they feel inspired by the space at WeWork.
"The cool thing is that sometimes moving around helps me get unstuck," says Umberger. "When we moved into WeWork, I thought I would stay in my office. But we like all the common spaces, especially the brainstorming room. It gives us that little jump of creativity that we need."
At Loom, a work-for-equity platform that connects entrepreneurs with developers, Founder Chase White gives employees a choice of workspaces.
"We have a small warehouse space for private meetings, but a lot of the times it makes more sense to shake up our atmosphere," says White. "WeWork gives us a good opportunity for happenstance run-ins, new inspiration — having a flexible workspace helps us stay energized."

The right amenities
WeWork is a global network of more than 230 coworking spaces that are especially designed to foster creativity and collaboration. WeWork's mission is to encourage members to "make a life, not just a living," and it accomplishes that through modern workspaces, opportunities to network with other professionals in their field, and connections with potential customers all over the world.
Those perks are important to members like Chris Lundberg, who also loves the month-to-month leases and flexible spaces that can expand as his cutting-edge tech company adds more staff. Lundberg, the founder of Frakture, says WeWork is perfect because his team "can just grow at our own pace, which has been fantastic for us."
With inspiring spaces, business-focused amenities and so much more, schedule a tour today to discover how WeWork has dramatically changed the way DFW does business.
READ MORE