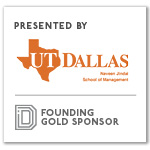 In a whirlwind five-day trip, Bryan Chambers, director of Blackstone LaunchPad at The University of Texas at Dallas, visited four Chinese cities, extolling the virtues of the startup community in North Texas and the opportunities for innovation and investment in Texas — and talking about the prickly issue of managing intellectual property across borders.
---
His July trip was at the invitation of and sponsored by International Technology Transfer Network, an agency of the Chinese government designed specifically to encourage cross-border collaborations. Chambers says the Chinese government and its regional governments are looking for opportunities to develop and grow high-tech startups in China. What U.S. entrepreneurs are looking for is venture capital and the possibility of scaling up their new companies in the innovation-hungry China.
"In my presentations to local Chinese business leaders, local university reps, and investors," Chambers says, "I talked about the strong entrepreneurial climate in North Texas and the support UT Dallas is giving to innovation."  His trip covered four cities — Suzhou, where the event kicked off, Shanghai, Shenzhen, and Chengdu. Each day was packed with presentations, corporate tours, and cultural visits.  
"I talked about the strong entrepreneurial climate in North Texas and the support UT Dallas is giving to innovation."
Bryan Chambers
Also on the trip were Christopher Bhatti, the Erik Jonsson School of Engineering and Computer Science assistant dean of development and alumni relations, and Angela Chen, who earned her MBA in 2013 at UT Dallas' Naveen Jindal School of Management. Walter Voit, PhD, an associate professor in Jonsson School, also joined in the trip to promote technology he has developed through his company, Adaptive 3D, which has received some assistance from the UT Dallas Blackstone LaunchPad. Jindal School alumnus Kai Ou, BSBA'13, who now lives in China where he is in the investment, mergers and acquisitions field, joined the group once they arrived.
"There was a lot going on in those five days," Chambers recalls. "How we look at China to see if it's a fit for our entrepreneurs [and] hear from their leaders on what sorts of ideas they're looking for — and bringing back ideas on how to improve our own work with innovators here in North Texas."
Upon his return to Dallas, Chambers says a UT Dallas doctoral student who is working on a robotics startup sent an email to him telling him he'd received a commitment for some venture capital from a Chinese investment firm.
"This is what it's all about: Others who are interested in the Chinese market will have similar opportunities,"  Chambers says.