Using his three decades of experience as an entrepreneur and turnaround executive, Joseph C. Picken, Ph.D., helps students at The University of Texas at Dallas lay out a road map for their entrepreneurial success.
"The road to entrepreneurial success is littered with the wreckage of failed startups," Picken said.
While the difficulties of launching a new enterprise have been extensively studied and written about, Picken says the next phase –- transition –- gets little attention but can cause a lot of headaches.
Picken identifies eight hurdles of transition:
Setting a direction and maintaining focus
Positioning products/services in an expanded market
Maintaining customer/market responsiveness
Building an organization and management team
Developing effective processes and infrastructures
Building financial capability
Developing an appropriate culture
Managing risks and vulnerabilities
HANDLING THE TRANSITION PERIOD
He notes that startups thrive with a loosely structured, flexible, and informal organization. On the other hand, success moving beyond this initial phase requires a rapid shift in gears related to structure, process, and discipline.
"The period of transition during which a startup grows up and becomes a scalable business is arguably the most critical time in the life of an emerging firm," Picken writes in his recently published research.
"The period of transition during which a startup grows up and becomes a scalable business is arguably the most critical time in the life of an emerging firm" 

Joseph C. Picken, PhD. 
At the same time, the new company is struggling to clear the eight hurdles, the founder-entrepreneur must also experience professional growth in order to ensure survival in the CEO position, according to Picken.
"The personal characteristics, habits, skills and motivations that make a person a good entrepreneur are not necessarily the same as those required to lead a high-growth organization," he said.
Founders seldom have the breadth of experience required to lead a company from a nascent startup to a scalable organization in a competitive market.
STAYING ON TOP
It's not impossible for the startup's founder to grow with the enterprise and become CEO of a successful organization.
"Personal growth and leadership development need to happen throughout this phase. If the founder is honestly aware of his or her own strengths –- and limitations — and has the humility to admit these weaknesses, odds will shift in that person's favor of seeing this startup through," Picken said. "… But really, that self-awareness is up to the individual entrepreneur."
To stay in the top job, the founder must:
Shift attention to a broader focus
Extend his/her time horizon
Acquire new skills
Be flexible and open to new ideas and the experience of others
Learn new management skills and adopt new leadership styles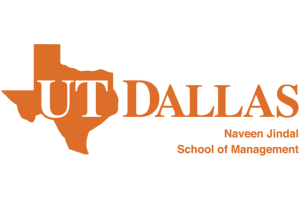 "The ability and willingness of the aspiring CEO to acquire new skills, broaden his/her horizons, and modify his/her leadership style and behaviors to meet the evolving needs of the enterprise are critical," Picken said.
Picken, a clinical professor in the university's Naveen Jindal School of Management and founder of the Institute for Innovation and Entrepreneurship at UT Dallas, teaches entrepreneurship and leadership.
The study was published in the Jan.-Feb. issue of Business Horizons.
---
Delivering what's new and next in Dallas-Fort Worth innovation, every day. Get the Dallas Innovates e-newsletter.