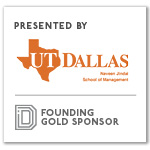 What kind of customers do you have? More and more, customers are strategic shoppers, Metin Cakanyildirim, PhD, professor of operations management at The University of Texas at Dallas has found. Strategic customers may delay their purchase of an old version of a product in the anticipation of the introduction of a new version.
They do that for one of two reasons — to get the best and latest product, or they might wait for a markdown of the old version. Often, these both occur at almost the same time.
"Some people just want to have the newest products. Others wait until the new product becomes bug-free or less expensive," said Eugene McDermott Chair of Operations Management Suresh Sethi, PhD, who co-authored the study with Dr. Cakanyildirim.
The two Jindal School of Management professors used Apple and Zara as examples of companies that make significant investments in research and development activities and frequently bring out new products.
Apple has introduced a new iPhone version each year for several years at predictable times, with predictable hype about the latest technology and prices. Spanish fashion retailer Zara is famous for its short design-to-market cycle time of only a few weeks. With the introduction of new product versions, companies usually mark down the price of old versions, which can cannibalize the sales of new versions.
Persuading strategic customers — those who research their purchases — to buy early at full price, instead of waiting for markdowns, has challenged many companies. However, the study showed that having customers who strategically wait for a new product can incentivize innovation when dealing with an unknown demand.
Having customers who strategically wait for a new product can incentivize innovation when dealing with an unknown demand.
"Conventional wisdom says that if you are facing strategic customers, you suffer in terms of profit because you have to reduce the price to persuade them to buy early," Dr. Cakanyildirim said. "This reduces your return on innovation investment and, in turn, your incentive to innovate."
"The customer has to decide whether, 'I want to buy now,' or 'I want to wait,'" Dr. Sethi said. "When you wait … you may get nothing because the old inventory runs out. In some cases, you may get a discount. The customer has to weigh between these options, and the result depends on how much inventory there is."
"Pricing is one of the more vexing issues in product and service strategy, especially for first-time founders of new ventures," said Steve Guengerich, executive director for the UT Dallas Institute for Innovation and Entrepreneurship.
"Research like this provides important guidance for one the more critical, early decisions that our student and alumni founders can make. It's another way to help them 'de-risk' their deals, when we coach them through their go-to-market plans in programs like CometX, our startup accelerator."
The researchers' analysis found that to optimize profits, a company should produce less of the old product to motivate strategic customers to buy early. The study found that producing a product that is significantly more innovative than its older version also can persuade strategic customers to buy the newer version right away.
Their research was published online in Production and Operations Management.

Get on the list.
Dallas Innovates, every day. 
Sign up to keep your eye on what's new and next in Dallas-Fort Worth, every day.