Many paths lead to a successful startup. Sometimes the idea has been in an entrepreneur's brain for years; other times it's taken experience in the work world to realize a need and act on it.
The following people have either been recognized for their scalable ideas that still are in early growth phase or they are entrepreneurs who have grown their concept and now qualify as a successful business owner:
Nicole Mossman | EverThread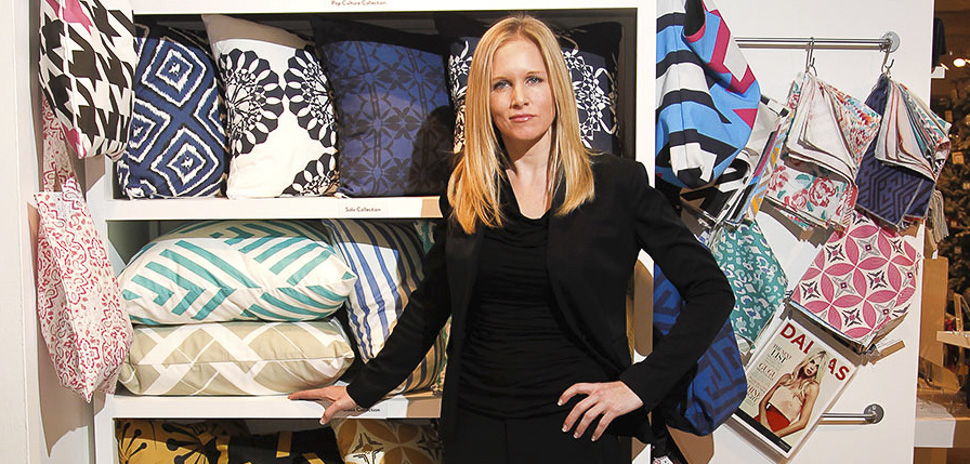 Nicole Mossman worked in interior design and fashion before coming up with the idea of EverThread, a custom-print designer fabric company based in Dallas. The attributes of EverThread are clear: quick turn-around; cost-sensitive; and unique options for each buyer.
---
Andrew Brown and Omeed Shams | Kwest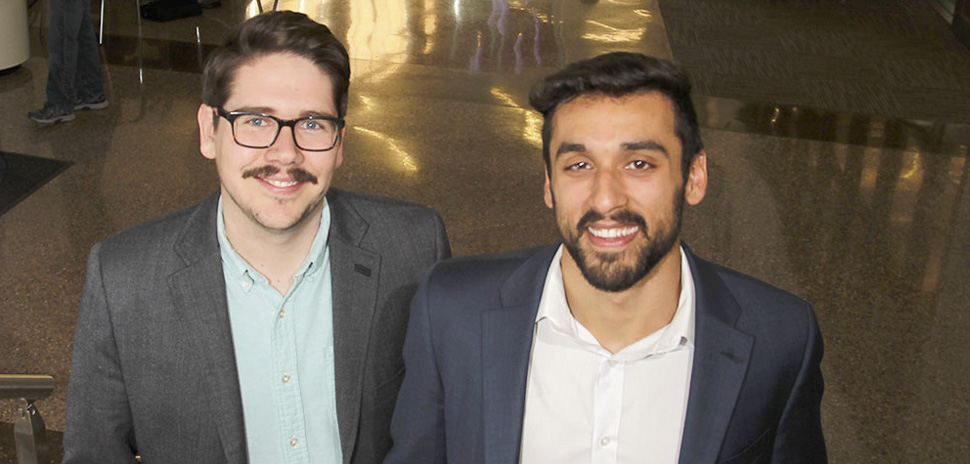 Andrew Brown and Omeed Shams developed the Kwest app in 2014. The app uses riddles, puzzles, and games to guide people through neighborhoods such as Dallas' Bishop Arts District, Uptown, Deep Ellum, and even attractions such as the Dallas Zoo.
---
Kamiar Kordi, Brian Harris, and Kiran Devaprasad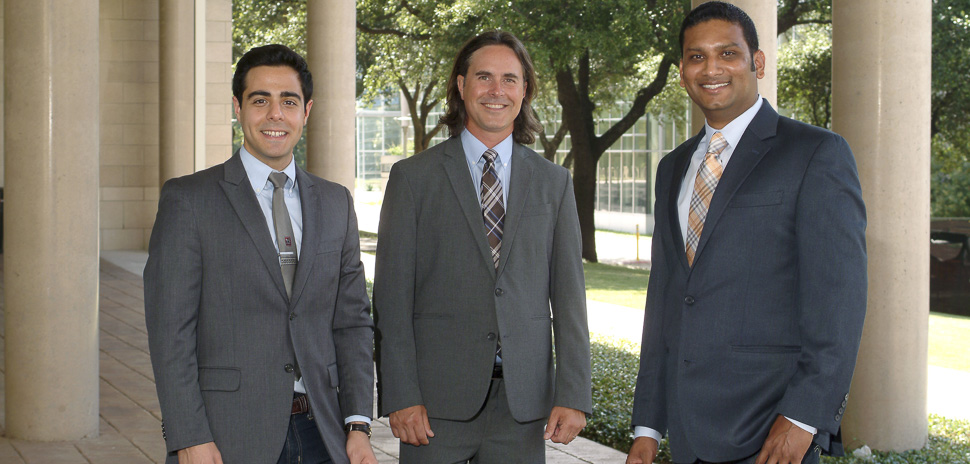 Kamiar Kordi, Brian Harris, and Kiran Devaprasad all won Texas Business Hall of Fame Foundation scholarships in 2016, giving them access to up to $15,000 to grow their businesses. Kordi has started Policentric, an app that monitors elected representatives votes and correspondence; Harris found his calling in growing exotic mushrooms for the restaurant market with Blanco Farms; and Devaprasad's TraceIT is a logistics software for the trucking industry.
---
Michael Hooten | Trinity Environmental Academy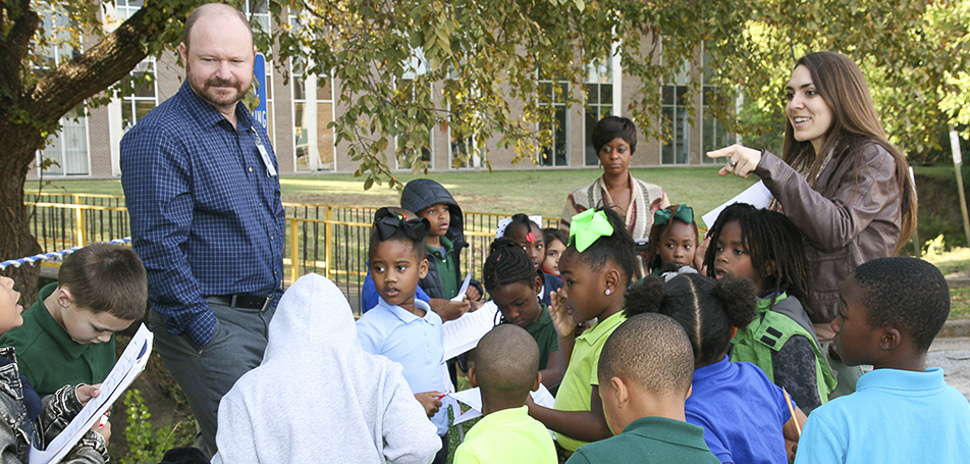 Michael Hooten didn't come out of college dreaming of starting a charter school, but more than a decade later that's what he did on the site of Paul Quinn College. At Trinity Environmental Academy, nature hikes are part of the curriculum and the college's former football field is now a vegetable garden.
---
Courtney Caldwell | ShearShare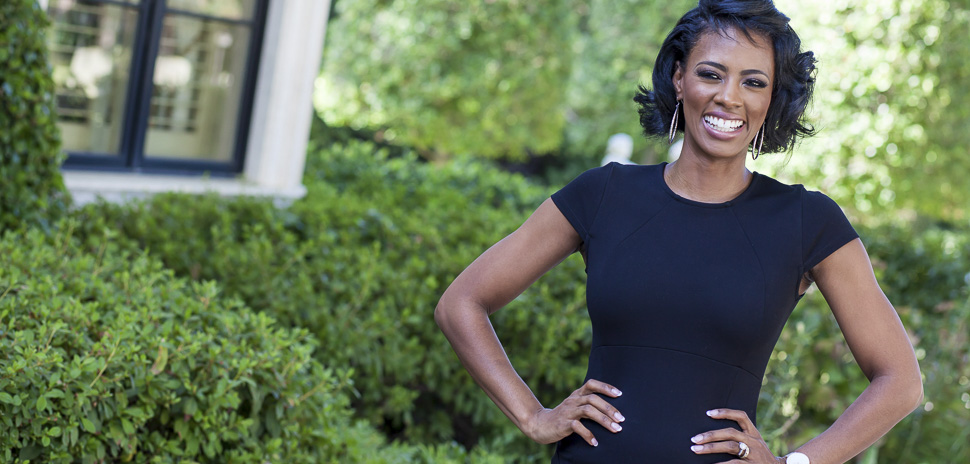 Courtney Caldwell and her husband, Tye, own a salon in Plano and realized salon owners wanted a way to ensure stylists' stations were utilized. Stylists, meanwhile, were looking for short-term leases in salons. The ShearShare app was born to help these two groups get connected. 
---
Heidi Rasmussen and Reid Rasmussen | freshbenies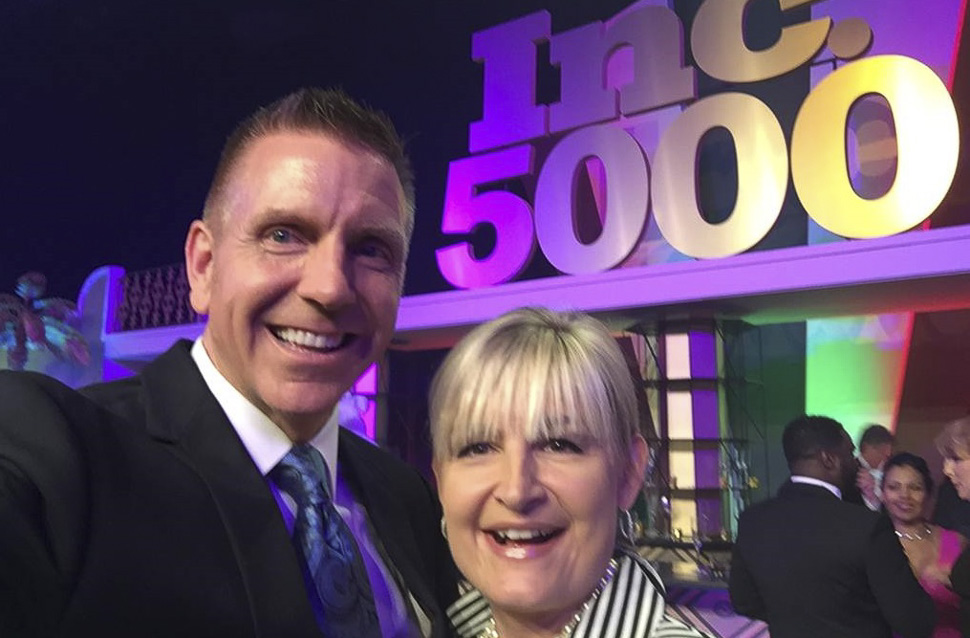 Heidi Rasmussen, a former retail executive, and her husband, Reid Rasmussen, a former health insurance company manager, knew health benefits were complicated. They had an idea about how to simplify the process and started freshbenies to help employers offset the rising cost of health insurance.
---
Matt Hinson and Alejandro Jacobo | Rollout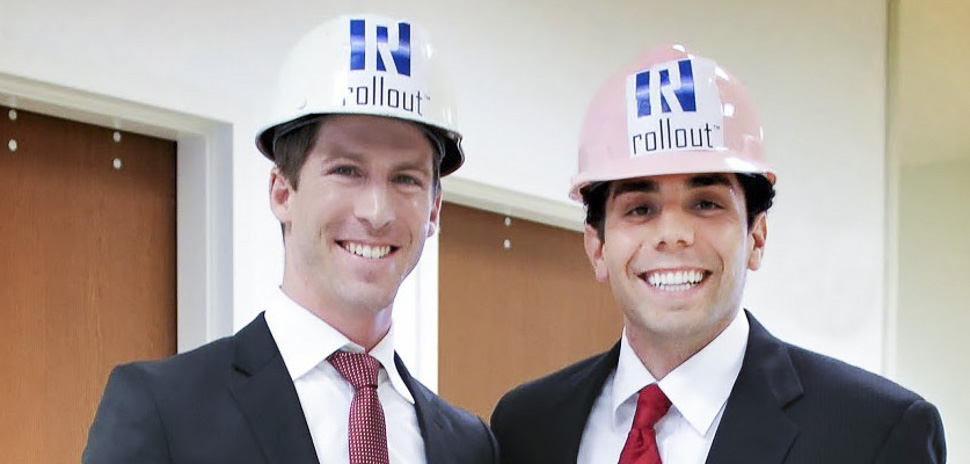 Matt Hinson and Alejandro Jacobo created Rollout after their own experiences in the construction industry. Their drawing software enables architects, engineers, and construction professionals to manage blueprints from any device anywhere by using cloud-based platforms.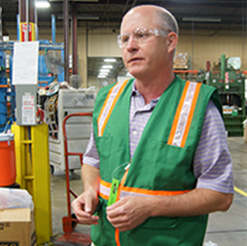 ---
Scott Birnbaum | Reclaimed Textiles Co.
Scott Birnbaum, founder and president of Reclaimed Textiles Co. in Dallas, created his business with items literally headed to the garbage dump. He established Reclaimed Textiles Co. which repurposes discarded textiles for new use.
Follow the UT Dallas Jindal School of Management on Twitter at @jindal_utdallas.
---
PHOTO GALLERY