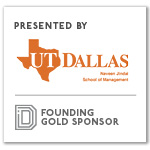 The path to successful entrepreneurship for many includes coaching from seasoned startup professionals.
Moving beyond the shakiest phases of kitchen-table startup to viable company takes vision, hard work and luck. That luck for University of Texas at Dallas students and alumni comes in the form of the Institute of Innovation and Entrepreneurship.  
The following startups, representing broadly different sectors, have gotten advice through the Institute's stable of corporate partners and UT Dallas professors. Here's a quick look at some recent success stories.
Helping College Students Find Freebies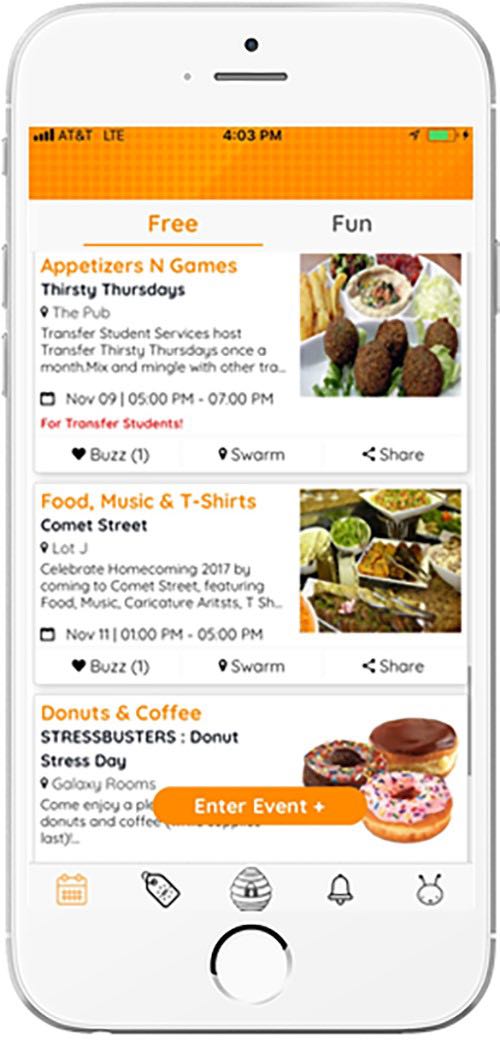 An app that helps college students find free food and events on their campus has 12,000 users at some of Texas' biggest universities and could launch nationwide this fall.
UNIBEES founders Abinav Varma Kalidindi and Chandra Kiran Achanta, both Naveen Jindal School of Management alumni, started the app while students at UT Dallas. Last year, the startup won second place at the UT Dallas Big Idea Competition, sponsored by the campus' Institute for Innovation and Entrepreneurship.  UNIBEES also earned additional funding from Startup Launch, a class which allows students to receive course credit for working on their ventures, as well as apply for $5,000 to $25,000 in funding, based upon their progress.
The app has expanded to include The University of Texas at Austin, Texas A&M University, Texas Christian University, University of North Texas and Southern Methodist University. This fall, as students return to campuses across the nation, the pair hope to scale rapidly to more than 100 universities across the country, using UNIBEES ambassadors at each campus.
"We have the technology in place and we have the market knowhow," Kalidindi said. "We wanted to launch when the students are new to campus."
Fine-Tuning 3D Printer Products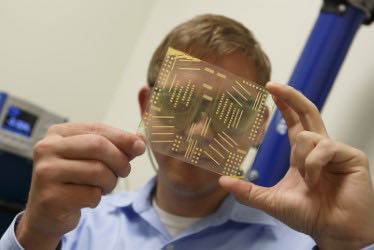 Walter Voit is a serial inventor with more ideas than time to execute them. Voit, an associate professor in material science engineering at The University of Texas at Dallas, started his first company a decade ago when he was a grad student at UT Dallas.
Last year, Voit traveled to China with UT Dallas Blackstone LaunchPad reps to meet with investors and prospective partners for his product, specialty polymer resins that enable companies to use 3D printers to create products with superior properties. He and his company, Adaptive 3D Technologies, last year came in first place in the Advanced Manufacturing and New Materials category at the U.S. China Innovation and Investment Summit held in Houston.
Build-It-Yourself Drone Kit Takes Flight
Ron Poynter and his wife, Rebecca Noah Poynter, started OnPoynt in 2012, back in the infancy of drone technology and with the rising concern about implementing rigorous STEM education in junior highs and high schools.  Ron says students, using the kits, often drive their own learning that covers lots of STEM topics in a single build.
Because Rebecca Poynter is a UT Dallas alum, the company she and her husband started has access to the full range of entrepreneurship programs and facilities on campus, starting with its incubator, the Venture Development Center.
"The VDC got us on track to define and reach our core business objectives as OnPoynt expanded rapidly with drones becoming more accepted in 2016," Ron says. "We still meet with the VDC team. In our regular meetings, the mentors ask what we need to continue growing our business and help us figure it out."
One Click to Improving Compliance
Dr. Peter Baek has parlayed medical training, a military career and academic resources into a deceptively simple startup that may provide critical drug compliance in operating rooms nationwide. His product, Click-to-Comply, is used in DFW-area hospitals, and is poised to improve compliance on a critical medical issue across the country. The product improves patient safety in the operating room and expedites required anesthesia syringe labeling that integrates with electronic medical record software systems.
Baek completed a master's degree in the Jindal School's Healthcare Leadership and Management for Physicians program. As an alumnus, he has access to the VDC and the Blackstone LaunchPad. "They are helping me define the vision for growth and guiding me to make sure that everything looks good not only now, but five or 10 years from now — and that we have an exit strategy."

Get on the list.
Dallas Innovates, every day. 
Sign up to keep your eye on what's new and next in Dallas-Fort Worth, every day.