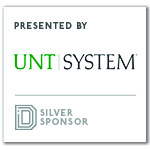 A disruptive program from University of North Texas is providing students a first-of-its-kind education that takes retailing into the digital age. A bachelor's degree in consumer experience management teaches students "to manage consumer expectations in retail, hospitality and tourism," UNT said in a press release.
"Prior to the availability of this new degree, many of our students were double-majoring in merchandising and digital retailing," says professor Linda Mihalick. "I like to say that this allows them to 'power-up' a foundational degree. They are uniquely positioned as they seek internships and employment to have a much more well-rounded, hands-on understanding of the current retail and hospitality environments."
Mihalick said the program already has a 100 percent placement rate within six month of graduation for students who earn a B.S. in Digital Retailing, and that similarly strong results are expected from the B.S. in Consumer Experience Management.
Program alumnus can be found across the retail spectrum, including at Williams Sonoma, Nordstrom, Dillard's, Walmart eCommerce, Neiman Marcus, Fossil, RewardStyle, Sally Beauty, and supporting digital companies such as iProspect and Usability Sciences.
Hear from Mihalick about the program's successes
When consumer experience management students enter the workforce, what skills will they have that students from a more traditional retail management or merchandising program lack?
While every business has and is being impacted by digital disruption, retail was first because of the consumers' rapid adaptation to their phones and online shopping.
We've witnessed traditional retailers that have failed to adapt their corporate retail structures, buying, forecasting, and merchandising processes and, sadly, they fail in very public ways. It is never healthy for the consumer to have less competition, so survival by embracing digital change and reinventing these respected brands is the hope.
We are very proud of our visionary, cutting-edge programs—the only ones in the U.S.—and are arming our consumer experience management and digital retailing students with the real-time, real-world knowledge of how successful businesses are evolving and thriving in this new digital paradigm. Our students speak the digital language, are exposed to some of the latest technologies, and are taught to embrace the fast pace of change.
What drives your passion for taking a digital approach to retail? Why is it important for you to share your experience with students at UNT?
I'm passionate about the advancement of digital retailing and the science of multi-channel retailing caused by the continually changing consumer shopping behaviors. The most important things I've learned along the way of my retail and ecommerce career have been to always be eager to learn new things, adapt, embrace change, and always, always raise your hand for a new challenge, especially the ones no one else wants.
You find out quickly that these new skillsets are adding to your toolkit, making you a stronger and more valuable employee, providing you empathy for other work areas, and helping to develop your problem-solving and team leadership skills. I was fortunate to know that I loved retail, product, and working with people by the time I was 16, so I had a clear focus, but I certainly couldn't predict the journey.
While my retail career began with me working in traditional roles, it evolved quickly as technology began impacting retail and consumers. I then progressively worked up to executive leadership roles managing large teams and multi-million dollar P&L's. The digital landscape moves so fast, it admittedly can seem confusing, challenging, and overwhelming, but if you dive in and embrace it, you find it's certainly not all figured out. There's plenty of room for anyone hoping to build a career.
For students, I try hard to break it down, simplify the language, and help them envision a big career for themselves. I like to say that getting to any goal these days is never a straight line. There are challenges you didn't anticipate, detours, and frustrating derailments. But the key is to stay the course toward the goal, be tenacious, and find a way to work around the obstacles, just like water going around a large boulder in a stream. This formula worked for me, so I hope that if I can share a lot of this with students, they too will create their own fulfilling career journey, which is wide open for the next out-of-the-box thinker to shake up the status quo.
You say today's consumer group is channel-agnostic and that retail is in a continual state of evolution. Explain why it's important to evolve our thinking and educational programs to meet the demand of a connected, digital generation.
The iPhone was launched into mainstream in 2007, which was the pivotal point that changed everything for consumers. What they held in their hands was not just a communication device, but a computer that connected them to other consumers, retailers, and businesses, any time, any place.
While many businesses and institutions went 10 years or more before embracing and seeking to understand this rapidly evolving paradigm shift (maybe some are still just observing!), those who were studying the changing consumer behavior, adapting, and embracing the digital disruption are today the ones who are winning customers' loyalty and business.
When we consider that the students who come to our universities today are the very ones who embraced this technology early on, and that the companies who want to hire our students are reinventing their businesses to be customer and digitally focused, it only make sense that academia adapt rapidly to create environments these students thrive in and produce a workforce industry is demanding. It is certain we will not revert back to a non-digitally connected life.
Can you give an example of what innovation looks like in the digital retail market? How does the degree program prepare students to become innovators and disruptors when they enter the workforce?
Innovation is a broad, sometimes tricky, word because it means many things to many people. Currently successful retailers are working in an agile, swift manner—not the slow, bloated project style that was popular a number of years ago. While sounding somewhat cliché, the key is collaboration and 'failing fast.'
What this means is first doing an honest SWOT analysis of your business and uncovering the opportunities and threats so that you're sure you're investing in areas where the customer actually has a problem that needs solved.
Then architect small 'test' projects to see if your specific consumers react positively or negatively. Be willing to discard quickly what didn't work, analyze the data of what did work, then build upon that quickly. No more should retailers make strategic or budget decisions purely off of gut instinct or the fanciest technology from a trade show, but rather they should look at their consumer behavior that is demonstrated in the data and build upon the facts that are evident.
A great example of this is Warby Parker. They approached a traditional, dry, often anxiety-producing experience of eye-glass shopping and used digital technology to make it fun, easy, and convenient. They looked at the traditional barriers and figured out how to solve them with technology and innovation. Then they watched the consumer reaction and adapted further. They've built on their successes methodically and now are opening brick-and-mortar stores, taking even more market share.
And these aren't just institutional-feeling stores—they're fun, interactive and engaging, enticing customers to come, stay, use their technology, and just hang-out awhile. And by the way, take all the selfies you like to help promote our business. Brilliant!
In 2017, you said Amazon recruits from UNT's digital retailing program. Has that list of major retailers grown? What success stories can your students tell about job placement?
We are proud that we have a 100 percent placement rate within six months of graduation for students who achieve our B.S in Digital Retailing, and, while too soon to measure, we expect the same great results from our new B.S. in Consumer Experience Management. We have alum of our programs everywhere, including Williams Sonoma, Nordstrom, Dillard's, Walmart eCommerce, Neiman Marcus, Fossil, RewardStyle, Sally Beauty, and supporting digital companies such as iProspect and Usability Sciences.
While we focus on the retail and hospitality industries in our programs, I am confident the skills we are teaching here translate across nearly every industry because they are all rapidly being impacted by digital transformation.
A recent success story is one of my students who texted me last June to ask if I would be a reference for a great opportunity he had with the Dallas Mavericks. I said yes, and he ended up with the enviable job of Website Manager for products on the team website. They, of course, sell lots of product such as shirts and ball caps, and he was able to translate his degree and knowledge gained to now having a dream job working for an NBA team.
How does having a well-trained group of digital retailing professionals impact the North Texas business environment? What specific assets do those professionals bring to the talent pool?
North Texas is one of the most exciting business environments in the country. From our deeply rooted entrepreneurial spirit, to diversity of industry including retail, hospitality, technology, health care, transportation, and energy, to companies that are investing heavily in the region, we couldn't live in a more exciting business climate.
These companies need fresh thinkers, innovators, and a workforce that is willing to say 'what if?' We believe we are doing really important work here at UNT creating the next generation of leaders and employees who speak this digital language, who have been exposed to industry best-practices, and who will undoubtedly make a real impact where they choose to work.
Your students have helped actual businesses grow their reach and clientele. Can you give an example of a successful application your students have undertaken and other ways you connect students to the businesses that will eventually hire them?
Having spent my executive career in retail and ecommerce, I think there is nothing more important we can do than to tap into real-world industry and connect them to academia. It isn't always easy, because it's not the traditional model, but it's the key to students truly understanding and experiencing the work world where they'll spend the next 30 years, and it helps them refine their goals to the areas where they truly will cultivate a passion to have a productive career.
There isn't a formula to figure out 'where do you want to be in 5 years' for anyone, let alone a college sophomore who needs to understand the complex work landscape. In support of this, each semester I locate a small to medium size company that has opportunity to improve their digital presence—meaning, how they are reaching and communicating with their customers in the digital landscape. I bring the company owner into the classroom to explain the business, describe the challenges, and demonstrate their passion.
The student teams then work all semester to approach the project as a consultant would, finding areas for improvement and making recommendations in a paper and powerpoint. I then bring the owner back to class and have the top 4 teams present their digital recommendations. It's a hands-on, engaging process where both the students and company owners benefit.
I also have another project where students must seek out a digital industry manager, director, or VP, go on-site to interview them about their jobs, and then produce a paper explaining what it would be like to do the job. They must assess the pros and cons and determine if they see themselves in that career path.
As a woman who has had a successful technology-focused career, what advice would you give to others?
You're in charge of your own career, meaning, it won't just happen, you have to make it happen. Ask for what you need or want, whether it is help, advice, support, or mentorship. Male counterparts are very comfortable casually and formally networking, and women need to take the same approach.
Invest a portion of your valuable time being generous to help others along the way. The greatest work satisfaction I've received has come from women who years later told me they just needed a chance at a pivotal time in their lives and my belief and nurturing their talents made indelible marks. Also, don't be afraid of technology and technical language. Constantly teach yourself. The internet is at everyone's disposal—if you don't know something or hear an unfamiliar term, jot it down and go look it up. You'll be amazed if you adopt this as habit, how easy you'll find keeping up really is.
What else should readers know about you, the program, the world of digital retail, and innovation in North Texas?
I've had a great career in leadership roles at Dillard's, American Airlines, JCPenney, and AAFES, and at start-ups and turnarounds, where I developed a real passion for putting the consumer in the center of decision-making and strategy. Some of my favorite challenges have been taking on broken or outdated enterprises and reinventing and positioning them to embrace and take on the future.
I've never been intimidated by data analytics, so I appreciate the era of big data we're presently living in, allowing factual insights to inform decision-making. I'm trying to bring this passion and point of view into our classrooms.
Our digital retailing and consumer experience management degree programs, along with our Global Digital Retailing Research Center are designed to embrace this new paradigm as companies are clamoring to hire diverse workforces of digitally-savvy, high-functioning team members. There has never been a more exciting time for the retail industry.
The job opportunities are endless, with many roles our current students will have not even created yet. In work and the classroom, I always try hard to be encouraging, motivating, approachable, inclusive and a great listener, and hopefully our students emulate this as they embark on their own careers. 

Get on the list.
Dallas Innovates, every day. 
Sign up to keep your eye on what's new and next in Dallas-Fort Worth, every day.