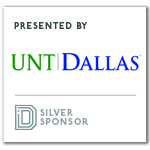 On Tuesday, May 14, students, faculty and staff celebrated with the UNT Dallas community by officially opening the state-of-the-art, $63 million Student Center during a ribbon-cutting ceremony.
The 131,000-square-foot showpiece of UNT Dallas' evolving campus is a game-changer for a student population that has grown by 51 percent over the last three years to reach an enrollment of more than 3,750 students, 90 percent of which hail from southern Dallas and its surrounding communities.
"We're officially the fastest-growing state university in Texas by percentage, so we really need this extra space for our students," President Bob Mong said. "There's a very large library and learning center, which our students really asked for. Our students helped plan this, and they said, 'we want a lot of space to study, collectively and individually.' So, it's here."
UNT Dallas students joined Mong, UNT Dallas provost Betty Stewart and UNT System chancellor Lesa Roe, among others, in cutting the blue ribbon amid cheers from onlooking students, faculty and staff. The ribbon-cutting proceeded a 20-minute ceremony that took place in the new Campus Hall, a banquet room that can seat up to 500 for special events.
"For the first time on this campus we can actually have large gatherings of 400 to 500 people here at a time, so it is another thing we needed a lot," Mong said.
The Student Center is the fourth major building on campus, and the largest. The multipurpose facility will instantly become the hub for student life. An entire wing will be dedicated to providing "one-stop" student support services, including admissions, academic advising, financial aid and scholarships, student affairs, career services, student health services, counseling and wellness services, veteran services, Title IX and more.
The learning commons that will include a library, tutoring, testing services and computer labs, will also feature a sky-top reading room that opens to a terrace with a spectacular southern view overlooking UNT Dallas' 264 tree-lined acres. A northern terrace provides an unobstructed, breathtaking view of the downtown Dallas skyline.
A 1,185-square-foot living room with couches and a fireplace will make for a relaxing environment for students to visit with friends and classmates. Other amenities include the thirdspace mindfulness studio, a well-being and human flourishing initiative; a full-service Starbucks; fitness area; multiple soundproof TV and radio studios; and an outdoor area equipped for food trucks.
"This is an amazing accomplishment," said Gaby Soto, a Human Services major and junior-to-be. "This building is going to be beneficial to southern Dallas because it's a place for students in this community to attend a university that feels more like a traditional university. It's not just a place where they come and they leave, but a place that allows them to hang out and communicate and interact with other students and staff. It's more open space and provides amazing opportunities for students in southern Dallas."
All photos via University of North Texas at Dallas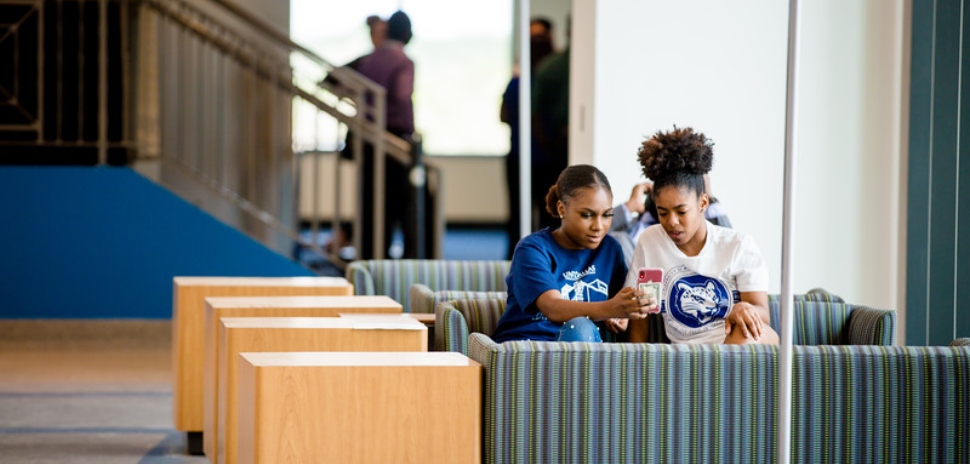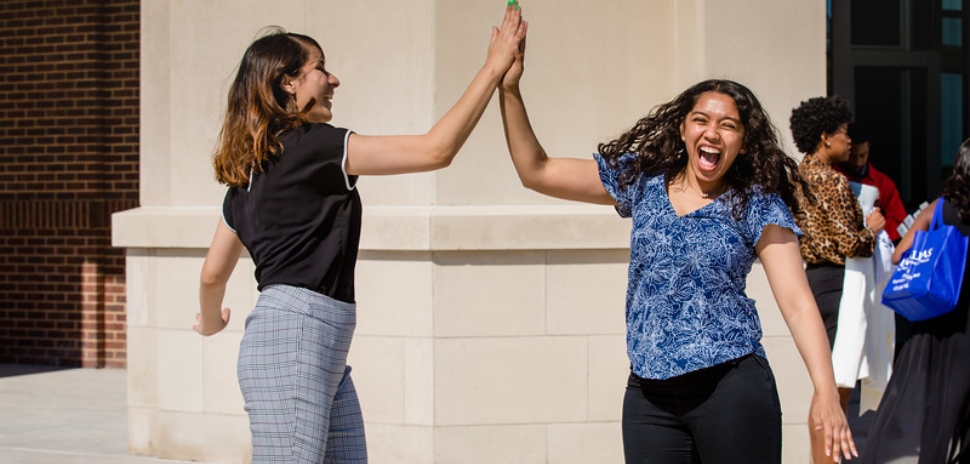 Get on the list.
Dallas Innovates, every day. 
Sign up to keep your eye on what's new and next in Dallas-Fort Worth, every day.