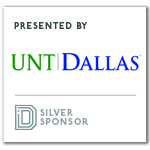 Bob Mong is the President of the University of North Texas at Dallas – the fastest-growing public university in Texas. Mong arrived in 2015 after working as a journalist for 44 years, most of it at the Dallas Morning News where he served as the paper's managing editor and later as editor-in-chief.
Enrollment at UNT Dallas has grown tremendously under your leadership to become the fastest-growing university in the state – how has this happened and what is the impact?
Mong: We are now officially the fastest-growing state university in Texas. The growth came as a result of strategic initiatives begun in the fall of 2015. We established three simple goals:
Community Connectedness. Recruit students from urban Dallas, its inner-ring suburbs and the Dallas County Community College District. We serve the same community through our service and through our university institutes. No other university is so focused on urban Dallas.
Growth. Knowing that our growth had been flat for many years, it was important to set growth as a goal and organize around it. We immediately set up a Holistic Enrollment Committee, and those committee members drove the bulldozers that moved the dirt.
Relentless pursuit of student success. Because we recruit mostly first generation college students, it was – and remains – important to build strong support systems for our students. That means providing first-year students with extra resources, our best professors and reliable class scheduling. We also intentionally kept a low student-to-advisor ratio to best serve them.
How are you helping to drive innovation at UNT Dallas, and how is it impacting graduates?
Mong: We hired former Texas Education Agency commissioner Michael Williams (also former chair of the Texas Railroad Commission) to lead innovation and entrepreneurship on campus. We were the first entity in southern Dallas to become part of the Dallas Entrepreneur Center, opening three rooms in 2017.
Commissioner Williams and Dr. Monica Williams, a UNT Dallas vice president, also built strong partnerships with the Network for Teaching Entrepreneurship program, Youth Entrepreneurs, Junior Achievement, among others. We became the four-year university partner for Bishop T.D. Jakes' Mega Fest in 2017 and organized an innovation and entrepreneurship contest for young people. Our goal is to encourage an entrepreneurial state of mind for all students, regardless of what they do in life.
What are the most pressing challenges facing education in North Texas?
Mong: Disparity in educational attainment by income. In plain English, the richer you are the more likely you are to get a degree, and having a degree translates into much higher lifetime earnings, and a healthier lifestyle and greater longevity.
We all know unequal educational opportunity is not the Texas we want. UNT Dallas is all about providing a pathway to socioeconomic mobility for its graduates, most of whom are first-generation college students from modest economic backgrounds. This is a vision that we take very seriously, a vision that drives us every day, and it is at the heart of who we are as a university.
We also believe that we can't make strong inroads alone. That's why we are strong partners with area school districts, the community colleges, business and industry, foundations and other community entities. This local partnership model is what can close the educational disparity gap. It is also a value proposition for UNT Dallas in this community.
You mentioned most of your students are the first in their family to attend college … What does the UNT Dallas student body look like from a diversity standpoint?
Mong: UNT Dallas is the best representation of Texas' new demographics. Texas is the most diverse state in the union if you are 17 or younger – 70 percent are Hispanic, African American or Asian. Vermont is about 4 percent diverse by comparison. Demographics don't lie.
UNT Dallas is training the future leadership of Texas. Our diversity at UNT Dallas is the most blended in Texas – about 53 percent Hispanic and 30 percent African American among our undergraduates. No other Texas university is close to us and few in the country are. This is a great source of pride. Employers are demanding more graduates who look like today's young Texas. We intend to fulfill this demand by sending our diverse, well-prepared graduates into the marketplace.
How do you help your students as they enter the robust DFW job market?
Mong: Our Provost, Dr. Betty Stewart, and her team created UNT Dallas' signature Career Readiness Education program – we call this "CRED" on our campus. CRED is finishing its first year in a three-year ramp-up whereby every UNT Dallas graduate understands how their specific major has relevancy to the job market, professional school or graduate school.
We're also proud of the fact that UNT Dallas ranks No. 1 in the nation in lowest student debt upon graduation. This enables our students to focus on professional dreams vs. debt. Keeping UNT Dallas the most affordable 4-year university in North Texas is central to our mission. We are a great bargain and we strive to maintain low tuition and fees, while offering degree programs that prepare students to enter the robust DFW job market upon graduation with as little debt as possible.
UNT Dallas College of Law has received provisional approval for accreditation from the American Bar Association – what steps are being taken to secure permanent accreditation and what separates UNT Dallas College of Law from other law schools?
Mong: We also are proud of our emerging College of Law. Soon, the UNT Dallas Law Center will move into Old City Hall that served as the seat of local government from 1914-1978. We have restored this historic landmark building to its 1914 elegance with the help of the City of Dallas and the Texas Legislature. This beautiful building is a perfect setting for UNT Dallas Law Center to carry out its mission to provide an affordable, practical legal education to its diverse law students. Already, more than 100 licensed attorneys from our law school are practicing law today, many in under-represented areas of the law. Job One for us is to gain permanent accreditation from the American Bar Association. Under the able direction of Dean Felecia Epps, we intend to fulfill this goal in the next few years. I know a lot of folks think we don't need any more lawyers, but the reality is that there is a shortage in many areas of legal representation. I think that's why Nathan Hecht, the chief justice of the Texas Supreme Court (and a Yale law graduate) said that Texas doesn't need another law school, but it needs THIS law school. I couldn't agree more.
About Bob Mong:
Bob Mong is the President of the University of North Texas at Dallas – the fastest-growing public university in Texas. Mong arrived in 2015 after working as a journalist for 44 years, most of it at the Dallas Morning News where he served as the paper's managing editor and later as editor-in-chief.

Get on the list.
Dallas Innovates, every day. 
Sign up to keep your eye on what's new and next in Dallas-Fort Worth, every day.