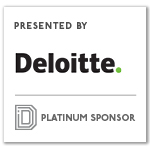 For organizations reckoning with the seismic shifts of 2020, Deloitte's Tech Trends 2021 reviews the strategies, and technologies that are expected to drive confidence in new planning and implementation during the next 18 to 24 months. So, what will stand out as the key takeaways for a resilient 2021? And, what came out of CES 2021 related to these trends that can help build a more resilient future?
In this Q&A, we'll touch on the recent Deloitte study on Tech Trends 2021, as well as highlights from Deloitte's sessions at CES 2021. To read Deloitte's full Tech Trends report, click here.
---
Dan Berner, North Texas managing partner (DB): Deloitte's Tech Trends 2021 report was recently released. Can you give us a brief summary of what is included in this report?
Rob FitzGerald, Technology, Media and Telecommunications leader and partner, Deloitte & Touche LLP (RF): The theme of this year's report is resilience, which to Deloitte means a stubborn determination to adapt and thrive in the face of change.
In 2020, we saw a growing number of organizations across sectors accelerate their digital transformation efforts not only to make their operations nimbler and more efficient, but to respond to dramatic fluctuations in demand and customer expectation. This year's Tech Trends report featured nine trends that can support that change in the next 18 to 24 months. Some of the highlights are:
Strategy engineered: Technology today is a source of new competitive advantage for some organizations and a threat to ongoing survival for others. As a result, the distinction between corporate strategy and technology strategy is blurring—each needs to inform the other.
Supply unchained: Pioneering companies are using advanced digital technologies, virtualized data, and robots to transform supply chain cost centers into customer-focused, value-driving networks.
Rebooting the digital workplace: As the world's largest unplanned work-from-home experiment continues, many business leaders are asking questions that still have no clear answers. However, companies may be able to overcome some of these questions by more intentionally embracing technologies and tools to gain insights that can fine-tune individual, team, and organizational performance.
DEI tech: Tools for equity: Over the coming months, we expect enterprises to adopt new tools that incorporate advanced analytics, automation, and AI, including natural language processing and machine learning, to help inform, deliver, and measure the impact of diversity, equity and inclusion.
DB: Moving to one trend that's top of mind to North Texas organizations, in what ways can data be used to reboot the digital workplace?
RF: As organizations manage a growing number of offsite employees, many are beginning to accept the inevitability of a digital workplace where work is completed by a mix of onsite and remote workers that must operate in synchrony to meet business objectives. However, some leaders approach the prospect of the digital workplace with a number of concerns: productivity, relationship building and onboarding, development and learning, and impact on innovation.
The good news is the digital workplace is more measurable and manageable than most think. By understanding data and behaviors that most closely correlate with workplace success and failure, companies stand to improve work processes and create personalized employee experiences that create better engagement and outcomes.
DB: Deloitte took part in CES 2021. What were some of the hot topics and technologies Deloitte featured during the virtual event?
RF: Deloitte held six sessions at CES this year. Some of the highlights were around the automotive industry transformation—Electric Vehicles (EVs) and connectivity—and this rapidly evolving sector. Future of work in 2021 talked about work holistically being transformed and how organizations are rethinking the current approach. Deloitte led sessions on DIY consumer health and also the next big thing with homes being the new headquarters and what technology enhances the at-home experience. You can read more details as to the sessions and speakers here.
DB: Anything else that came out of CES that stands out to you or has implications for North Texas?
RF: One of the biggest shifts was around transformative technologies and the fact that this event is no longer just about consumer technologies. This year CES featured more business-related technologies and announced more partnerships than ever before.
Other themes included how CES is now the most important auto show in the country, but more than just about the car; the creation and value in creating ecosystems; autonomy and mobility with electronic vehicles built for every purpose and automation that highlighted radar and light detection and ranging (LiDAR) capabilities.
Dan Berner is the North Texas managing partner. Rob FitzGerald is a partner, Deloitte & Touche LLP, and the Dallas Technology, Media and Telecommunications practice leader. To learn more about Deloitte's Tech Trends 2021, click here.
This publication contains general information only and Deloitte is not, by means of this publication, rendering accounting, business, financial, investment, legal, tax, or other professional advice or services. This publication is not a substitute for such professional advice or services, nor should it be used as a basis for any decision or action that may affect your business. Before making any decision or taking any action that may affect your business, you should consult a qualified professional advisor. Deloitte shall not be responsible for any loss sustained by any person who relies on this publication.
About Deloitte
Deloitte refers to one or more of Deloitte Touche Tohmatsu Limited, a UK private company limited by guarantee ("DTTL"), its network of member firms, and their related entities. DTTL and each of its member firms are legally separate and independent entities. DTTL (also referred to as "Deloitte Global") does not provide services to clients. In the United States, Deloitte refers to one or more of the US member firms of DTTL, their related entities that operate using the "Deloitte" name in the United States and their respective affiliates. Certain services may not be available to attest clients under the rules and regulations of public accounting. Please see www.deloitte.com/about to learn more about our global network of member firms.
Copyright © 2021 Deloitte Development LLC. All rights reserved.

Get on the list.
Dallas Innovates, every day.
Sign up to keep your eye on what's new and next in Dallas-Fort Worth, every day.