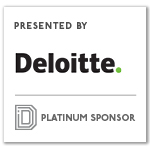 To date, most organizations in life sciences & health care (LSHC) have only scratched the surface of AI's potential—primarily using it to automate repetitive tasks and standard business processes. For most organizations, the single most important AI building block is data: getting access to the rich data that AI systems require, and then managing that data in a coordinated way across the enterprise. With robust data, the potential use cases for AI in life sciences & health care are nearly limitless.
In this article, we share five of the ten emerging AI use cases in LSHC:
Needle in a haystack (Biomarker Discovery): Using AI to analyze life sciences data and identify novel biomarkers through pattern recognition.
This can increase the efficiency of biomarker analytics and accelerate the drug development process— enabling life sciences companies to discover innovative treatments more quickly and get them to market faster.
Supply chain, heal thyself (Self-healing Supply Chains): Using AI to create optimized, proactive supply chains that can automatically address unexpected disruptions.
In life sciences, many of today's supply chains are inflexible, slow-to-respond, and reactive. AI can help life sciences supply chains predict supply and demand more accurately, improve visibility and transparency, automate warehouses using RPA, and enable just-in-time inventory management and distribution throughout the global supply network.
AI that heals (Digital Health Care Providers): Using AI to help medical professionals provide a wide range of health care services.
Although there is no good substitute for human touch and compassion, AI-powered systems and robots have the potential to assist with many other aspects of health care delivery, including helping diagnose and treat common infections; assisting nurses with patient monitoring; helping radiologists analyze and interpret imaging data; and even supporting surgeons as they prepare for and perform complex operations.
Health care you wear (Patient Vitals Monitoring): Using AI to analyze and identify anomalies in patient vitals data captured through wearable devices.
Data captured from body sensors and wearable devices—such as bracelets, heart monitors, patches, and sensor-enabled clothing—can also be used for medical purposes to continuously monitor a patient's vital signs remotely or in hospitals and care clinics. Health care providers can then use sophisticated tools based on AI and machine learning to analyze multidimensional time-series data and identify anomalies that require attention. This breakthrough capability enables a patient to receive high levels of monitoring and care without being stuck in a hospital bed wired to a bunch of machines.
Seeing what the human eye can't (Diagnostic Image Enhancement in Radiology): Using AI technologies to enhance and analyze radiological images.
Earlier uses of AI for diagnostic imaging were dependent on manual feature selection to define the "class" of the image, which limited their effectiveness. However, as future AI technologies grow more capable and accurate, they are expected to be increasingly used to enhance and analyze images in which key structures are not visible to the human eye—augmenting the images and creating detail within pixilation so radiologists can make an accurate diagnosis. AI can also be helpful in situations where human radiologists are not available, or where their case load is overwhelming.
To explore the full report on top and emerging LSHC use cases, go to The AI Dossier for Life Sciences and Healthcare. You can also access other industry-specific use cases in The AI Dossier.
About Deloitte
Deloitte refers to one or more of Deloitte Touche Tohmatsu Limited, a UK private company limited by guarantee ("DTTL"), its network of member firms, and their related entities. DTTL and each of its member firms are legally separate and independent entities. DTTL (also referred to as "Deloitte Global") does not provide services to clients. In the United States, Deloitte refers to one or more of the US member firms of DTTL, their related entities that operate using the "Deloitte" name in the United States and their respective affiliates. Certain services may not be available to attest clients under the rules and regulations of public accounting. Please see www.deloitte.com/about to learn more about our global network of member firms.

Get on the list.
Dallas Innovates, every day. 
Sign up to keep your eye on what's new and next in Dallas-Fort Worth, every day.