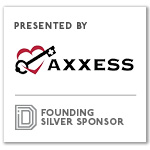 Axxess' rapid growth and meteoric rise in market share among home health software providers is due to a purposeful strategy that cultivates innovation every day. Managing our in-house engineers using an Agile-Scrum development process, the engineering team operates with shared values associated with what we call 'The Four A's' – Actions, Architecture, Atmosphere and Associations.
Actions. Architecture. Atmosphere. Associations.
Through actions, our engineers strive daily to achieve operational excellence focused on on-time delivery to exceed client needs. The solution architecture is created with Microsoft C# programming as a foundation and designed with the goal of creating platforms that are simple and stable, sustainable and scalable, and operate with maximum performance and at peak condition. Our engineers work in an enjoyable atmosphere of collaboration that enables them to learn and share insights to achieve outstanding results by adhering to our company's mantra, "Work smart, play hard." And it is all done by achieving meaningful associations with colleagues through mutual trust and respect that result in equitable and fair relationships.
Accountability and Creativity
This foundation enables our engineering team to operate in a rewarding environment that is transparent and collegial.
Axxess has created a custom "wiki" website, through which every stage of product development is recorded and shared. We have a continuing record of each step in the process of finding the best possible solutions so everyone on the engineering team is on the same page. Through documenting the evolution of each product, we all learn and grow with a sense of accountability to each other.
Through documenting the evolution of each product, we all learn and grow with a sense of accountability to each other.
As an organization focused on continual learning and development, we regularly send engineers to participate in industry events such as the Agile Testing and Test Automation Summit and MVP Mix, to name a few.
At the same time, each quarter the engineers exercise their individual creativity through two "innovation days," during which they are encouraged to work on any challenge of their choosing, regardless of whether it is related to an Axxess project.
Meeting Industry Needs
Since launching our flagship and market-leading AgencyCore home health software, Axxess has continued to innovate and upgrade to make it the best, most easy-to-use agency management platform in the industry.
In recent years, Axxess has also developed a complete suite of integrated solutions, including AxxessDDE, which simplifies Medicare billing and claims management; AxxessEVV, which incorporates GPS technology to help agencies very visits at the point of care to remain compliant with regulation and avoid fraud; and AxxessCAHPS, the state-of-the-art patient engagement and quality measurement tool that helps agencies identify ways to improve patient outcomes and grow their business.
More innovations are on the way. We are currently in a pilot program in the DFW and Houston areas for our AxxessCARE solution that addresses the staffing shortage that is a continuing challenge for the home healthcare industry. After getting input from agencies and clinicians, we plan to roll out this revolutionary new product.
Axxess is committed to finding solutions to help improve lives.
Axxess as a Leader In Innovation
Axxess was the first and remains the only home health technology provider

to provide

native mobile apps for the iOS and Android mobile devices.
Axxess is the

first technology provider to

integrate OASIS patient assessments and documentation on any mobile device

,

enabling clinicians to productively work from anywhere at any time.
Axxess is the

first software vendor to be

approved to provide CMS-approved patient engagement surveys.
Axxess is the

only provider to

deliver Electronic Visit Verification solutions on all mobile platforms, enabling organizations to verify visits at the point of care.
Axxess is among only three Network Service Providers with a direct connection to CMS for transmitting Medicare claims.

Get on the list.
Sign up to keep your eye on what's new and next in Dallas-Fort Worth, every day. 
And, you'll be the first to get the digital edition of our new Dallas Innovates magazine: 
The annual edition publishes in January.