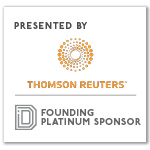 Continuing its growth in the North Texas area, Thomson Reuters expanded its technology campus by building out additional space for technology teams practicing Agile software development.
---
Thomson Reuters Tax & Accounting's Carrollton, Texas, location is one of its three U.S. hiring hubs. It is also a Thomson Reuters enterprise location with representation from the company's major strategic business units (Tax & Accounting, Financial & Risk, and Legal) as well as corporate functions (Marketing, Human Resources, Finance, Communications, and Legal).
With such rapid growth, office space was an issue. The new innovative hub alleviates the space issue. "It contains abundant team huddle areas, team artifact areas, white boards, projection capabilities, personal rooms, and collaboration attributes. Teams can quickly reconfigure how they are organized without involving Facilities," said Jon West, Thomson Reuters head of Platforms.
With such close proximity to Dallas, Thomson Reuters' Carrollton location is ideally situated to be engaged with a variety of corporate customers and take advantage of the city's world-class talent pool. Thomson Reuters has received several grants from the State of Texas and the City of Carrollton by committing to capital investment and steady employment over a multi-year period.
Technology groups throughout the Carrollton location are extremely enthusiastic about the future ideas and software developments that will result from the shared innovative space.
---
Take a look behind the scenes of the new space.
If you would like to learn more about Thomson Reuters, go here. If you'd like to learn more about job opportunities with Thomson Reuters, go here.
---
Dallas Innovates, every day
One quick signup, and you'll be on the list.