In November 2018, TripActions, a business travel startup based in Palo Alto, California, reached a $1 billion valuation.
The company describes themselves as a "travel platform that moves businesses forward" and a "travel agent in your pocket" for companies and their employees. Their support teams are available 24/7 on the TripActions app to solve any problems that people may encounter on the road. But in order to truly support those business travelers, no matter where their journeys take them, TripActions needed to have local teams around the world. This meant opening and staffing physical offices in strategic locations.
Before taking the plunge, TripActions had some concerns. Would they be able to bring to life their unique company culture in each new location? And with the business growing so quickly, TripActions had a hard time predicting employee headcount years in advance. "Expanding into other cities beyond Palo Alto was an experiment. We were hesitant to sign a lease on a space that locked us in for multiple years," says Nina Giovannelli, VP of business operations, TripActions.
From their Palo Alto headquarters, TripActions saw San Francisco as a strong recruiting location. They moved into a WeWork office suite in San Francisco—a private space on a shared floor, with their own entrance. In just five months, TripActions was able to hire locally and grow their business from this new space.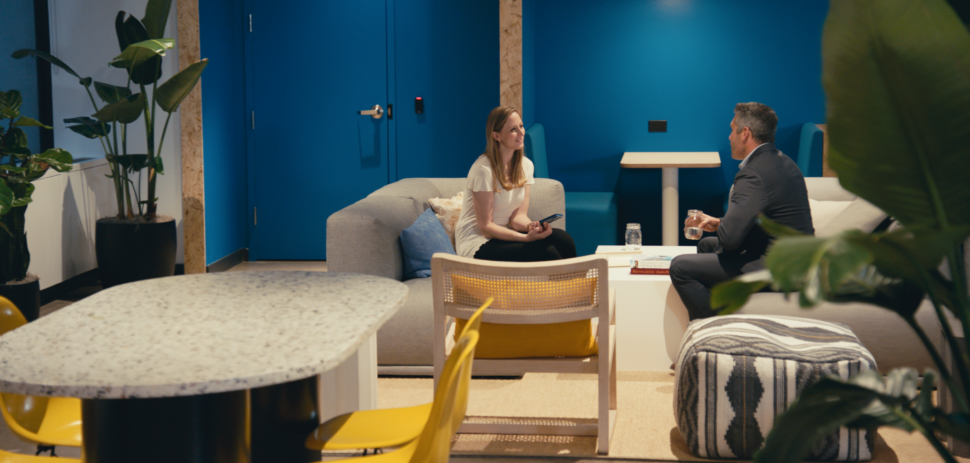 Like flipping on a light switch, TripActions saw that the process of opening new offices and expanding their business abroad wasn't as daunting with a partner like WeWork. Now, the travel platform can quickly grow their global presence—along with their customers. "WeWork has enabled us to hire great talent that we otherwise wouldn't have been able to," says Tammi Yee, VP, global talent, TripActions. "Instead of being siloed in our Palo Alto headquarters, we now recruit the very best talent in cities all over the globe."
From London to Amsterdam, Sydney to New York, TripActions now has more than 400 employees worldwide. "WeWork gives us that flexibility to grow fast, without having to worry that we're overpaying for space we don't need," says Rich Liu, TripActions' chief revenue officer.
The sense of community that grew from one location in Palo Alto to six WeWork locations has remained as strong as ever—along with increased employee productivity. "We actually found that the people who were coming into an office were 46 percent more productive, in terms of hitting their quotas, than people working out of home offices," says Liu.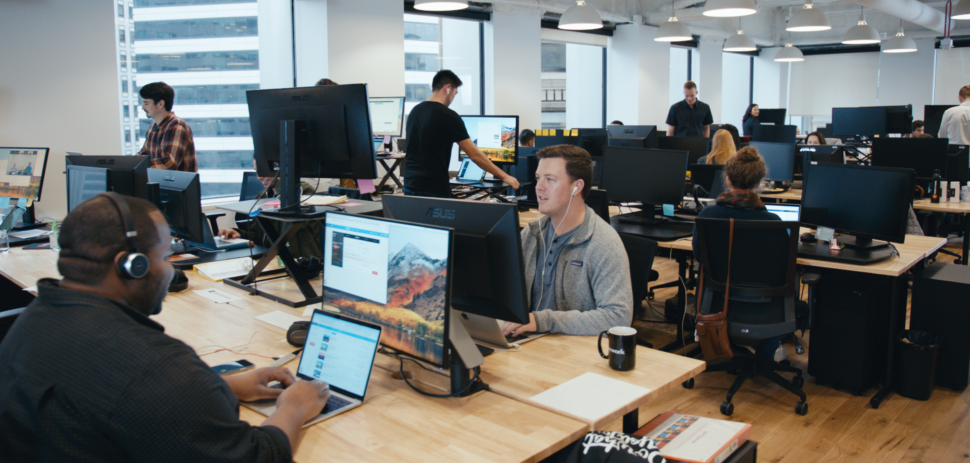 TripActions knows that their global ambitions go hand-in-hand with maintaining their unique company culture—and WeWork has helped them reach their ambitious business goals.
"We've gone from 40 to 400 people in a year, and it would have been impossible to do that without WeWork. Impossible," says Francis Moran, VP of finance, TripActions. "It's not just about getting it done; it's about getting it done right. WeWork has enabled our tenfold growth in a way that still embodies who we are as a company."
Explore your business's full potential with 10 DFW WeWork locations. Schedule your tour and discover your perfect workspace solutions today.

Get on the list.
Dallas Innovates, every day. 
Sign up to keep your eye on what's new and next in Dallas-Fort Worth, every day.