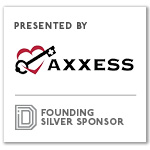 Ride in a stranger's car, sleep in someone else's bed, have fast food delivered to your doorstep; why should healthcare on-demand surprise you?
When John Olajide founded Axxess initially as a consulting company out of the living room of his Dallas apartment in 2007, uber was just a word in German meaning "about" or "over." Airbnb was in the early stages of conception, and fast food was still an in-store or drive-thru-only experience. The tech world was on the cusp of delivering services that, until then, were thought of as too impractical or illogical to be successful. With regard to ridesharing, who would risk getting into a Honda Civic with a stranger named "Brandon?"
We all know the rest of the story: those tech companies capitalized on the "want it any way I can get it" mentality.
Fast forward 12 years. Olajide transitioned Axxess from a consulting firm to the leading home healthcare technology company and created AxxessCARE, the free app for home health organizations already using Axxess to find qualified clinicians to cover visits and provide timely care. Think Uber, but instead of Brandon pulling up we see Nurse Linda. Home health agencies post jobs on the app and nurses or therapists in the patient's vicinity can request to handle the visit, if they have the appropriate qualifications and credentials.
This modern twist to healthcare is helping to solve one of the industry's most challenging problems. Home Health Care News recently published an article addressing this issue, highlighting home health agencies that are forced to "get creative" about staffing. And it's only the beginning. The fact is, over half of the current nursing population is over the age of 50 and set to retire in the next 15 years. It's estimated that more than one million nurses will retire within that time frame.
What about all the young, eager nurses? The American Association of Colleges of Nursing (AACN) has identified a shortage of nursing graduates. Sadly, it's not for lack of interest. In a 2018-2019 report, the AACN found more than 75,000 hopeful students were turned away from U.S. nursing schools due to a lack of faculty, space, and money.
That leaves a shortage of nurses to care for ever-constant and growing healthcare needs, a classic supply vs. demand challenge. Add to that the day-to-day battles home health agencies are facing to simply maintain normal operations. In a sprawling metroplex like Dallas-Fort Worth, sending a nurse to Denton in the morning and Mansfield that afternoon is costly on the agency and exhausting on the caregiver. There is already a challenge with hiring nurses; sending them across town daily makes the challenge of keeping those nurses more acute. And with the identified supply vs. demand issue, these nurses are working overtime to make up for the shortage.
Enter AxxessCARE.
"AxxessCARE was designed to alleviate the day-to-day problems our home health agencies are experiencing," says Olajide. "They don't have to scramble looking for nurses, don't have to beg favors for a visit north of town to be covered. Instead, they post the job and a nurse in that area can easily accept it."
Axxess has taken all the guesswork out of hiring a stranger. On the clinical side, approved nurses must submit all certifications and pass background tests. On the agency side, money for the visit is put in escrow up front and held until the visit is completed.
What's more, you know the ratings ride-share platforms have for rating drivers and passengers? AxxessCARE has the same feature. Agencies can rate nurses, and nurses can rate agencies.
Currently available in Texas, Massachusetts, Florida and Illinois, AxxessCARE users have completed more than 13,000 visits. Agencies are loving Axxess because it fulfills that need, but also meets all HIPAA compliance requirements and provides ongoing industry education for users.
AxxessCARE is free and available to those clients who use Axxess' Home Health platform, the state-of-the-art software that delivers home health agencies the freedom to complete required visit documents in the moment while online.
"AxxessCARE is doing what all the other apps are—fulfilling a need. It just happens to be in healthcare, something we're experts at," Olajide says.

Get on the list.
Dallas Innovates, every day. 
Sign up to keep your eye on what's new and next in Dallas-Fort Worth, every day.