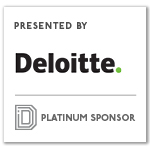 As companies scramble to meet evolving post-pandemic consumer needs and expectations, digital marketplaces offer a promising avenue for responding to this shift in retailing and capturing new value segments.
Retailers are challenged daily to address the shifting demands of post-pandemic consumers. As consumers spent more time at home and less in stores, the migration to online shopping and preference for the one-click convenience of a digital marketplace only accelerated during the pandemic.
This digital shift in retailing shows little sign of slowing down.
As a result of consumers' evolving behaviors and expectations, traditional retailer-to-consumer models are evolving to provide customers access to an endless aisle of products and services across multiple touchpoints. A marketplace model helps enable retailers that might not have the bandwidth to own and manage an endless aisle of inventory. If properly executed, marketplace models can drive financial upside. Nontraditional players, such as Google Shopping and Facebook Marketplace, are toppling the challenges around digital retail innovation by offering digital marketplaces that pressure incumbent retailers to expand their ecosystem of offerings to remain competitive.
To create a satisfying digital marketplace—one that produces true value for customers, sellers, and the retailer—companies must make a series of strategic choices.
Steps to digital marketplace success
Gross merchandise value (GMV) is the gold standard for measuring digital marketplace success. GMV captures the total value of merchandise sold over a given period through a retailer's platform. Maximizing GMV requires the right products and services at the right price, fulfilled the way customers desire. Companies that are successful in launching or optimizing a marketplace as part of the digital shift in retailing often begin by answering some questions. Highlights from three of them are shared here:
What is your digital marketplace ambition?
Data aggregation: Retailers can facilitate the transfer of consumer and sales information to help sellers make more informed decisions around product development, pricing, marketing, and inventory. For example, Instacart provides tailored insights on search and purchase trends to its partners. These insights can help manage inventory and optimize the customer experience.
Branded innovation hub: Retailers have the unique ability to influence customer selections with curated, branded experiences that drive engagement. These branded spaces can serve as an innovation hub for sellers to test new products, bundles, or subscription services.
How will you win?
A successful marketplace is one that meets or exceeds both customer and seller needs, while also filling a market gap.
Develop your strategy. Determine which products or services to offer. Establish pricing and fulfillment methods. Identify any partnership or acquisition needs.
Test your strategy with customers and sellers. Understand what works and what doesn't resonate.
Run the numbers. Estimate expenses and project potential growth based on GMV.
How will you go to market?
Once you've developed, tested, and refined a marketplace strategy, it's time to prepare your organization for launch. Here's one strategy to consider.
Determine capabilities and gaps. Understand what capabilities are needed—and gaps to fill—to successfully launch, run, and scale the marketplace. These may exist across a range of organizational functions, including technology, data, talent, operations.
Ready to unlock digital retail innovation and growth?
Digital marketplaces enable retailers to unlock growth with expanded offerings as customers concurrently seek a wide variety of goods and services with a frictionless digital marketplace.
Successful retailers make deliberate efforts to understand customer, seller, and competitor dynamics. These organizations carefully craft strategies that meet the needs of the market, while also driving profitability for the business. If your organization finds itself at the crossroads of a digital marketplace decision, consider the steps you can take to create a differentiated, seamless, and convenient path to purchase anything, anytime.
For more details and strategies for retail innovation, go to the full article, Digital marketplaces: The new frontier for retail innovation".
 
In future posts, Deloitte will share other insights about the future of the consumer industry, including retail and the metaverse and what the future of the consumer industry looks like based on a recent study.
LEGAL
This publication contains general information only and Deloitte is not, by means of this publication, rendering accounting, business, financial, investment, legal, tax, or other professional advice or services. This publication is not a substitute for such professional advice or services, nor should it be used as a basis for any decision or action that may affect your business. Before making any decision or taking any action that may affect your business, you should consult a qualified professional advisor. Deloitte shall not be responsible for any loss sustained by any person who relies on this publication.
About Deloitte
Deloitte refers to one or more of Deloitte Touche Tohmatsu Limited, a UK private company limited by guarantee ("DTTL"), its network of member firms, and their related entities. DTTL and each of its member firms are legally separate and independent entities. DTTL (also referred to as "Deloitte Global") does not provide services to clients. In the United States, Deloitte refers to one or more of the US member firms of DTTL, their related entities that operate using the "Deloitte" name in the United States and their respective affiliates. Certain services may not be available to attest clients under the rules and regulations of public accounting. Please see www.deloitte.com/about to learn more about our global network of member firms.

Get on the list.
Dallas Innovates, every day. 
Sign up to keep your eye on what's new and next in Dallas-Fort Worth, every day.