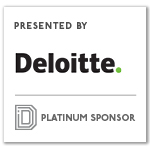 From wearables to wellness apps, technologies to help individuals improve their health and well-being are proliferating. Could such technologies help people boost their workplace performance as well?
In this two-part Q&A series, we'll explore the ways in which work and the demands on individuals in the workforce are changing—and how that shifts how organizations can approach human performance in the workplace. To read Deloitte's full "Technologies that touch you" article, click here.
Dan Berner, North Texas managing partner, Deloitte LLP (DB): I think most people are familiar with technologies they wear for personal well-being. But how are technologies reshaping the reality of the North Texas workforce environment and employees' performance?
Kevin Knowles, US Human Capital leader and principal, Deloitte Consulting LLP (KK): One of the fast-moving developments is the emergence of technologies anchored on the individual. Technologies that might be used to improve performance can be thought of along a spectrum: from those designed to have an impact that is primarily external, focused on the work and how it is done, to those that are focused on the individual's body and physical, physiological, and psychological function. Somewhere in between are the technologies that act on the group—some focused on the functioning of a team or group, some on the dynamics and the functioning of the collective organization, some on the participation and performance of the collection of individuals coming together in a group.
DB: What are the technologies that touch and where are they in this spectrum?
KK: We can think of technologies that touch as the array of technologies designed to track, influence, or support human performance by acting on the individual rather than on the work. These might target the mind or body directly, physically or physiologically, or indirectly through the spaces and communities that shape our emotional, mental, social, and physical well-being.
These less-familiar transformative technologies target solutions that help workers master distraction, quell anxiety, be open to new ideas, connect with others, break mental models, let go of unhelpful beliefs and regulate energy and emotion, have presence, build trust, and learn faster. There has been an explosion of interest and research in this space, from both practitioners and researchers as well as investors.
DB: How are they then intended to help employees thrive at work?
KK: Thriving at work is about how we are at work. While work shouldn't bear the burden of fulfilling all our social and emotional needs or substitute for rewarding pursuits and relationships outside of work, work and the workplace should be congruent, rather than at odds, with each of us living at our best. Thriving means excelling—in a way that is healthful and sustainable. It is the foundation of performance, a combination of our own perception of how we feel in my day-to-day—am I clunking along, on the verge of breaking down, or humming along with an open road ahead, calibrated with an organizational assessment of our performance, delivering work that matters to the organization.
DB: But isn't thriving at work more than just technologies that touch us and includes other factors?
KK: Thriving at work is much broader than the technologies that touch us. Our ability to thrive at work depends upon our health, behaviors, and the degree to which we develop our enduring human capabilities. It is also influenced by individual motivation, itself a complex construct, and affected by the management, leadership, and work practices around us. Technology is one piece, but an important piece, of the puzzle.
DB: How can North Texas organizations bring technologies that touch to bear for individuals thriving in ways that power organizational performance, business strategy and competitiveness in the future?
KK: There's a lot to this question, and the possibilities are open. This is something we'll explore in our next Q&A. However, consider just a few of the ways that technologies that touch might help us thrive:
What if you could learn to overcome career-limiting fears?
What if you could shape your mood?
What if you could learn without limits through new connections in the brain?
Dan Berner is the North Texas managing partner of Deloitte LLP. Kevin Knowles is a Deloitte Consulting LLP principal and the US Human Capital and Digital Enterprise Transformation leader based in Dallas. To learn more about Deloitte's "Technologies that touch you" article, click here.
This publication contains general information only and Deloitte is not, by means of this publication, rendering accounting, business, financial, investment, legal, tax, or other professional advice or services. This publication is not a substitute for such professional advice or services, nor should it be used as a basis for any decision or action that may affect your business. Before making any decision or taking any action that may affect your business, you should consult a qualified professional advisor. Deloitte shall not be responsible for any loss sustained by any person who relies on this publication.
About Deloitte
Deloitte refers to one or more of Deloitte Touche Tohmatsu Limited, a UK private company limited by guarantee ("DTTL"), its network of member firms, and their related entities. DTTL and each of its member firms are legally separate and independent entities. DTTL (also referred to as "Deloitte Global") does not provide services to clients. In the United States, Deloitte refers to one or more of the US member firms of DTTL, their related entities that operate using the "Deloitte" name in the United States and their respective affiliates. Certain services may not be available to attest clients under the rules and regulations of public accounting. Please see www.deloitte.com/about to learn more about our global network of member firms.
Copyright © 2020 Deloitte Development LLC. All rights reserved.

Get on the list.
Dallas Innovates, every day. 
Sign up to keep your eye on what's new and next in Dallas-Fort Worth, every day.