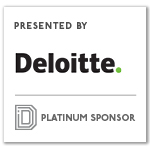 It's common for Finance to have a front-row seat when big new initiatives are underway, including technology spending. But far too often, Tax gets involved after the fact, when the best they can do is make the most of a tough situation. A modernized tax function has the digital tools and talent to churn through scenario models to understand the full tax implications of different business decisions. But, before that can happen, Tax must modernize along with the rest of the enterprise.
In this Q&A, Deloitte's North Texas Managing Partner and North Texas Tax Leader discuss what tax modernization means and the importance it has in the new digital economy. To read Deloitte's full Tax in a Digital World report, click here.
Dan Berner, North Texas managing partner, Deloitte LLP (DB): What does tax modernization mean and why is it important?
Curt Hildt, Tax Partner, Deloitte Tax LLP (CH): The first thing to know about modernization is that it creates a different mindset. Modernized Tax moves from being mostly a compliance function to a high-value planning and reporting function. For example, consider the international tax provisions of the Tax Cuts and Jobs Act. Given the complexity of these new rules, in most cases, the modeling required for effective tax planning simply can't happen without automation and advanced analytics. If a company's leadership hasn't embraced tax modernization, there's a good chance you're leaving real value on the table.
DB: Can you share some specific examples of what work in a modernized tax department looks like?
CH: There are three things you'll see: reimagined processes, redefined talent and technology enablers. For technology enablers, that includes capabilities like:
Touchless automation removing manual reconciliation
Integrating automation tools with data lakes or data hubs which empowers tax analysts to perform advanced analytics and predictive what-if scenarios
Real-time layers of data proactively identify rule exceptions, improving reliability with machine learning
DB: What plans do Tax leaders have to put in place to modernize tax?
CH: It's not much different than what the Finance departments are doing. We're talking cloud, automation, analytics, visualization, real-time reporting. All things typically already being done in Finance.
A lot of what's required for tax modernization happens in Enterprise Resource Planning (ERP) implementations, but not everything. You still have to integrate with other technologies like business intelligence and visualization software to see the 'art of the possible.'
DB: Where can tax modernization have an immediate impact?
CH: One place where tax modernization can have immediate impact is in intercompany accounting. Modernization lets you plan and monitor the potential tax consequences of different inventory and supply chain choices, improving your ability to get transfer pricing and intercompany transactions right in real time.
Another place modernization can help is in closing the books, where companies gather and report all transactions. When you get the tax data model right, everything else starts to fall naturally into place and can bring significant efficiencies to the close process.
Dan Berner is the North Texas managing partner of Deloitte & Touche LLP. Curt Hildt is a tax partner with Deloitte Tax LLP, serving a wide range of clients in the manufacturing, technology, aerospace, sports, retail, and private wealth industries. To learn more about Deloitte's insights on tax in a digital world, click here.
This publication contains general information only and Deloitte is not, by means of this publication, rendering accounting, business, financial, investment, legal, tax, or other professional advice or services. This publication is not a substitute for such professional advice or services, nor should it be used as a basis for any decision or action that may affect your business. Before making any decision or taking any action that may affect your business, you should consult a qualified professional advisor. Deloitte shall not be responsible for any loss sustained by any person who relies on this publication.
About Deloitte
Deloitte refers to one or more of Deloitte Touche Tohmatsu Limited, a UK private company limited by guarantee ("DTTL"), its network of member firms, and their related entities. DTTL and each of its member firms are legally separate and independent entities. DTTL (also referred to as "Deloitte Global") does not provide services to clients. In the United States, Deloitte refers to one or more of the US member firms of DTTL, their related entities that operate using the "Deloitte" name in the United States and their respective affiliates. Certain services may not be available to attest clients under the rules and regulations of public accounting. Please see www.deloitte.com/about to learn more about our global network of member firms.
Copyright © 2019 Deloitte Development LLC. All rights reserved.

Get on the list.
Dallas Innovates, every day. 
Sign up to keep your eye on what's new and next in Dallas-Fort Worth, every day.