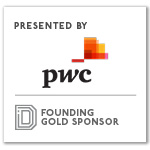 U.S. CEO confidence has picked up and CEOs around the world are pinning their hopes for growth on the U.S. economy, according to the 2017 Global CEO Survey.
At the same time, CEOs face a new policy environment as President Trump prioritizes U.S. jobs and domestic investment. U.S. CEOs identify the kinds of skills they'll value as automation advances on the workforce, and see the need for a different policy engagement.
The World in 2017
Click the image below to view or download the full survey.