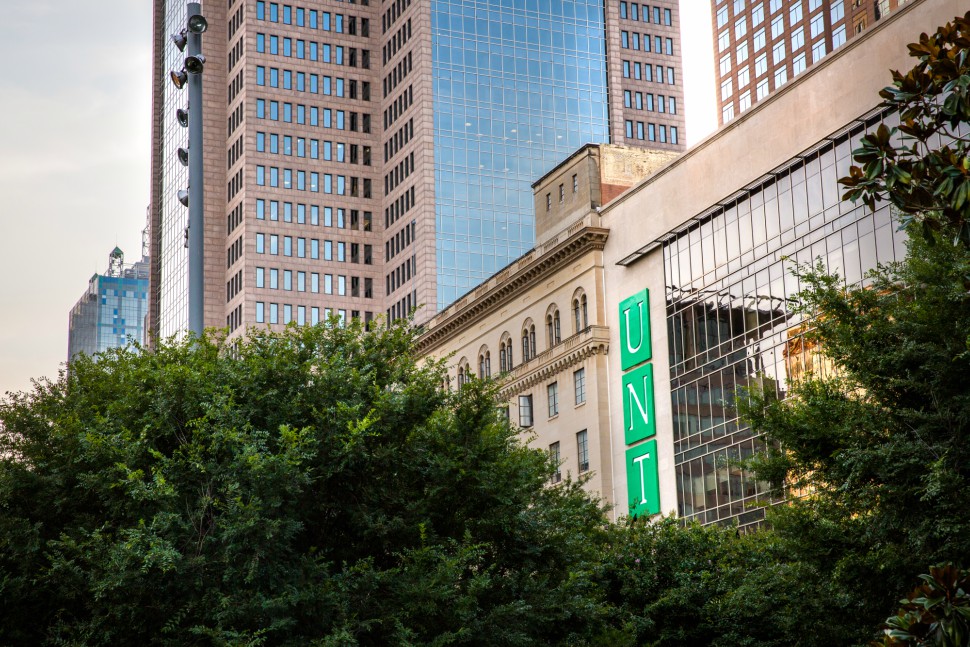 The UNT System includes the University of North Texas in Denton, University of North Texas Health Science Center in Fort Worth and University of North Texas at Dallas.
Our flagship, UNT in Denton, is the region's most comprehensive university, educating nearly 40,000 students and offering more than 200 degree programs.
The UNT Health Science Center in Fort Worth is a State leader in training primary care doctors, and is currently undertaking an innovative public/private partnership to expand this opportunity.
UNT Dallas, our region's emerging urban university, has grown enrollment 40% in the last two years and is designated a Minority Serving and Hispanic Serving Institution by the U.S. Dept. of Education.
UNT System institutions award more than 9,000 degrees each year – including the largest number of master's and doctoral degrees in the DFW region. The UNT System has an annual budget of $1 billion and boosts the Texas economy by $5.2 billion each year.
As the only public Texas university system based in the booming Dallas-Fort Worth Region, the UNT System's sphere of influence is significant and it is our responsibility to educate our ever-growing population, while also contributing to the greater DFW Community through research and innovation. As the UNT System's combined enrollment continues to increase beyond 44,000 students – along with our educational offerings, research contributions and physical campuses –  it's more important than ever for all of our institutions to align with the business community and overall population of Dallas Fort-Worth.
Innovation is at the heart of education and critical in research. The UNT System invests more than $65 million per year in research. We strive to solve mysteries, cure diseases, understand behaviors and inspire DFW's next generation of business leaders, healthcare providers, artists, musicians, and teachers.
At the University of North Texas System, it is our goal to serve diverse communities through education and research – this aligns perfectly with the Dallas Innovates Initiaitive. Our stories are your stories, and together, we can empower the poeple of North Texas to achieve more than they thought possible.
UNT System Presents Bridging Gaps Podcast With Chancellor Lesa Roe and Fox 4's Shannon Murray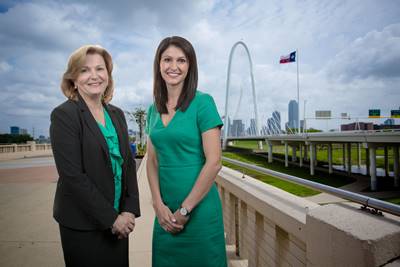 Lesa Roe, Chancellor for the University of North Texas System, and TV reporter Shannon Murray of Fox 4, co-host a new Dallas-based podcast that is distributed via iTunes, YouTube, SoundCloud and Spreaker. Titled Bridging Gaps, Roe and Murray's thoughtful podcast explores issues in DFW and Texas – with a focus on bringing partners and subject experts together in purposeful conversation for the greater good of the community.
Roe, who came to the UNT System in 2017 after serving as Deputy Administrator for NASA, said she's excited to work with Murray to discuss important issues with thought leaders from a myriad of industries, causes and backgrounds. Each podcast will be accompanied by a written companion piece, penned by Roe, and posted to DallasInnovates.com.
In her role on FOX 4's Good Day morning program, Murray frequently leaves the comfort of KDFW's downtown Dallas studios to cover the biggest stories in North Texas. And Murray's community-connectedness pairs perfectly with Roe – who travels frequently to UNT in Denton, UNT Health Science Center in Fort Worth and UNT Dallas, while also actively serving on the Board of Directors for the Dallas Regional Chamber of Commerce.
Bridging Gaps will be recorded and produced each month from UNT System headquarters in Downtown Dallas. For more information about Bridging Gaps, please email the show's producers at [email protected].
Episodes
1 – Dr. Eric Ban (Dallas County Promise)
2 – Dr. Linda Silver (The Perot Museum of Nature and Science)
3 – Sam Perkins (Diversity and Sports)
4 – Jeff Schnick (Business in DFW)
5 – Dale Petroskey (Leadership in DFW)