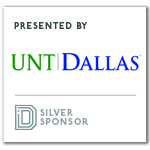 Dr. Karen Shumway took charge as dean of the School of Business at the University of North Texas at Dallas in January 2015. During the last four years, she has grown the School of Business from 500 students to now approaching 1,000. The number of faculty has more than doubled, from 10 to 22, and students once categorized uniformly as pre-Business majors can now choose from seven undergraduate degree programs and four graduate degree programs.
Previously, Dr. Shumway served as associate dean of the College of Business at Angelo State University, and held academic positions at Robert Morris University and the University of Illinois at Chicago. She is a recent graduate of the 30th anniversary class of the North Texas Business Council for the Arts' Leadership Arts Institute.
When you became dean of the School of Business in January 2015, the university did not yet have President Bob Mong in place, and it was just five years removed from welcoming its first freshman class. What was the state of the School of Business at the time and why did joining a university in its infancy appeal to you?
I quickly discovered that the program curricula had not been properly constructed, and the class schedule was constructed in a manner that presented unwarranted hardships to both faculty and students. A large number of classes were being taught by adjunct faculty members, and while everyone was working hard to keep the ship afloat, faculty morale was clearly low because of past missteps. I embraced these challenges because I believe the university's overarching mission to be a vehicle for social and economic mobility regardless of a student's economic background is critical for our region, and because I've always preferred to walk into a situation where I know I can improve things and make a difference. Maintaining the status quo is not what I do. I have always believed in the power of education to change people's lives. It changed mine and I want everyone to have the same opportunity if they so choose.
What were key innovative strategies you initially developed to set the foundation for building the School of Business as you envisioned?
Before we could get innovative, we had to get back to basics. Curricula were reviewed and revised, faculty were redeployed correctly and scheduling was revamped to meet student demands. Once those basics were in place, we started looking for unfilled needs in the local business community. I was completely resistant to creating "vanilla" programs just because other business schools have them. All of our new programs were built specifically because the business community requested them and labor statistics, as well as employment projections, supported the requests. Some examples are hospitality management with a business core and emphasis on hotel management and conventions, business analytics and dealership management. Because we wanted to give our students the opportunity to have their own competitive advantage in the workplace, we implemented opportunities to become professionally certified by recognized organizations wherever we could. For example, in the hospitality program, we offer a Certification in Hotel Industry Analytics (CHIA). Another is Six Sigma Green Belt training for our students involved in our chapter of the American Society for Quality. When we faced challenges in the change process, we employed a design-thinking process to look at solutions from the perspective of students. At every turn, we engaged with community partners to help us with our decision-making.
"Maintaining the status quo is not what I do. I have always believed in the power of education to change people's lives. It changed mine and I want everyone to have the same opportunity if they so choose."
Dr. Karen Shumway
UNT Dallas' enrollment is quite unique in that 70 percent of the student body is first-generation college students. How did that fact alter, if at all, your approach to creating curricula compared to a more traditional university?
It is our mission to focus on practical applications while still introducing the necessary theoretical underpinnings. We want our students to graduate and be able to hit the ground running in their career of choice. A common complaint among our business partners is that college graduates have to be re-trained to function practically in the business world. We do everything we can to avoid that. So, we emphasize professional certifications and experience-based learning. Our goal is for every student to graduate from the School of Business with an internship or other high-impact experience-based learning involvement in their portfolio. Our faculty support this goal by having the proper academic credentials coupled with practical professional experience in their fields.
UNT Dallas has formed partnerships with area school districts, Dallas County community colleges, and nonprofit organizations and corporations. To what extent has the School of Business formed relationships with the Dallas business community and how do those relationships benefit your students?
From the moment I started at UNT Dallas, the School of Business has been actively seeking out relationships. Part of that came from a need to build visibility and grow the number of people who know who, what, and where we are in the Metroplex. Also important, we focused on obtaining input from external partners in the development of new programs. To that end, we built advisory councils with volunteers from the business community. We have two business programs at the Collegiate Academy at Lincoln High School, as well as agreements with other high school programs to smooth the pathway into college. We have great relationships with the community colleges with pathways built to ease the transition into four-year programs. Our business majors benefit from our business community partnerships by having access to excellent internship opportunities as well as regular exposure to guest speakers in their classrooms.
How do you envision the School of Business' evolution over the next five, ten years in terms of being an economic engine for development in the historically underserved southern Dallas region?
We envision placing emphasis on making the boundary between the School of Business and the local business community even more permeable and transparent. Centers of excellence in the school that serve economic development needs have potential. Bringing important conversations with community members to our classrooms as well as building mentorships are definitely on the agenda. Of course, we would also like to have an identifiable physical presence in the community as well. When the southern region thinks of business education that is real and serves the community, the first words will be UNT Dallas COLLEGE of Business. We plan to be renamed the College of Business when we hit our enrollment goal of 1,000 students.

Get on the list.
Dallas Innovates, every day. 
Sign up to keep your eye on what's new and next in Dallas-Fort Worth, every day.