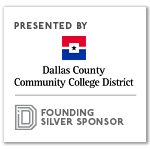 Science and technology have merged in the anatomy and physiology classes at Richland College, and health professions students are taking advantage of the opportunity to perform digital dissections on an Anatomage Table.
The Anatomage Table is a 6-foot-long 3-D visualization tool that is fully interactive and features the most accurate human anatomy and patient data of any technology currently available. Its touch-screen display allows students to use a finger-like a scalpel to make an "incision" anywhere on the "cadaver" to examine its physiological structures. To create realistic images, CT and MRI scans were taken every few millimeters on four cadavers, two men and two women, whose bodies had been donated for this project.
"The Anatomage Table is great for identification of bones, muscle, blood vessels and more," said Jackie Reynolds, professor of biology at Richland College. "It also shows spatial relationships among organs. In addition, it is great for case studies because it allows students to see the MRI or CT scan and the 3-D image that has been produced from the scans side by side."
Richland College students have been using the table in classes for approximately two years, and Reynolds has already received many positive responses to the machine from students, many who can see the real-life value of learning on the table.
Kassandra Agundizandmy has been working with the Anatomage Table for two semesters and has found it a useful tool as she prepares for a nursing degree.
"The Anatomage Table has been beneficial for me as the 3-D images with different views give me a better understanding of the anatomy of the human body," said Agundizandmy. "This table has helped prepare me for my future, as it allows me to view positions of organs, vessels bones and more. My most memorable experience was when we did a case study about a man who was shot in the head and were able to learn about him through the Anatomage Table. I felt like I was a real forensic pathologist examining the skull of the man."
Experiences like Agundizandmy's showcase the value of offering digital dissection as an option to health professions students because it allows them to learn about unique conditions or abnormal structures that may not be available on standard cadavers. It also allows students instantly to compare the abnormalities to a normal example.
"Students really enjoy using the Anatomage table," said Reynolds. "We don't have real cadavers in a classroom, but this is as close as you can get. It makes studying anatomy and physiology more fun. Having this machine makes Richland College more advanced than some four-year universities in the area that don't have the same technology as we do."
Mildred Garcia is also pursuing a nursing degree and has worked with the Anatomage Table for two semesters. "I really find the Anatomage Table beneficial," Garcia said. "We get to see an entire body from skin to blood vessels, bones and organs. I think it's a great for everyone to use, especially visual learners."
The Anatomage Table provides a multi-faceted learning experience for students with a variety of tools allowing users to visualize structures of the body. The virtual cadaver can be peeled back in layers for users to learn about muscles, organs and bones, or students can study individual systems such as the cardiovascular or nervous systems. The cadaver can be viewed and worked on from any angle, such as on its back or sitting up, to simulate potential positions a patient may be in. Specific body parts can be highlighted or removed from view, and more than 1,400 pathology images are also available on the table for students to examine. By allowing students also to revert to a previous view of the structure, layer or system on which they are working, it also gives students the chance to approach their learning from an angle of discovery and curiosity without the threat of costly mistakes such as an accidental cut.
As part of the setup for the Anatomage Table at Richland College, a double screen was added to the wall of the anatomy and physiology lab classroom to ensure that all students in a class would be able to view the work being done by peers at the table.
Anatomage is a medical device company that has been developing creative, leading-edge products for the medical and dental industries since 2004. For more information about the Anatomage table, visit anatomage.com. For more information about the health professions programs at Richland College, go here .

Get on the list.
Dallas Innovates, every day. 
Sign up to keep your eye on what's new and next in Dallas-Fort Worth, every day.