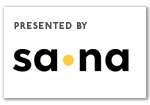 In early March, as the coronavirus rapidly locked down the U.S. economy, ​Sana Benefits​ joined thousands of other companies in shutting down its Texas headquarters for the time being.
Sana, which provides small and medium-sized businesses with ​self insurance health plans​ for their employees, closed the office on March 5. Thankfully, the three-year-old startup had built a foundation that's helped it stay resilient and flexible in light of COVID-19.
"We've been remote friendly since Day One, for starters" said co-founder Nathan Hackley. While Sana is a remote company, its roots are in Austin. About half of the roughly 75 employees, including Young, had worked from the Austin headquarters. The other half, including Hackley, is distributed across the country.
For Sana customers across Texas and Kentucky, remote-friendly care is a staple of their benefits packages. Sana plans provide employers with much-needed flexibility and cost savings without the risk. With Sana's level-funded self insurance structure, employers pay health claims based on the healthcare that's used—with a cap on their total expenses. The savings compared to purchasing fully insured plans from legacy carriers like United Healthcare or BlueCross BlueShield can really add up. On average, Sana saves clients about 20% on health insurance costs.
This remote-friendly approach to its team and its customers has positioned Sana Benefits strongly through the pandemic and economic volatility. The company continues to grow; it's a challenge that's both scary and welcome, Young says. "I'm very grateful we're in a position where we can take care of our people and keep growing through all this."
For Sana Customers, Benefits Calibrated to a Pandemic
Despite the challenges facing employers today—the recession, the economic uncertainty, the shifting nature of the workplace—the Sana team is seeing clients fiercely protect the wellbeing of their employees and their families. "CEOs, heads of HR and finance are making tradeoffs in their businesses to make sure they can keep health insurance for their people," said Young.
Sana Benefits takes that responsibility seriously. "We're an advocate for employers navigating healthcare," said Young. "We try to make the health insurance experience kinder, simpler, and more effective."
This approach has guided how Sana designed its plans from the get-go. Remote-friendly benefits help customers continue to get great care throughout the pandemic. Sana customers have access to free COVID-19 and antibody tests. And employees using Sana could go through a special enrollment period to get covered.
Telemedicine Options That Span the Physical, Mental, and Emotional
Sana offers perks that go far beyond its full medical, dental, and vision benefits packages. Many are remote friendly.
"We always knew how powerful telemedicine is," Young said. "The pandemic just gave the rest of the world a shove to realize what we've embedded in our offering from the beginning."
So when the world turned upside down to make visiting the doctor feel risky, Sana Benefits already offered a suite of telehealth services.
Sana Members can get diagnosed and prescribed medication by phone, computer, or mobile app through ​PlushCare. Members can also meditate with the ​Calm app​. They can get remote maternity care through ​Maven Clinic​, join live streamed ​ClassPass​ classes, and get on-demand mental health care through ​Ginger.io​. What's more, using most of those services is free with standard Sana plans; Sana sees them as a win for everyone.
These virtual offerings can curb costs for employers and employees alike. A readily available telemedicine service can give quick care that prevents an unnecessary visit to the ER or urgent-care center. Those trips add up. ​Two-thirds of emergency department visits are "avoidable"​, and the average cost of visits exceeds $2,000.
Telemedicine also vastly improves the healthcare experience for members, especially when patients have access to a variety of telemedicine services across medical, physical, and mental care. "You can get the best of the best across the board," Hackley said. "And you don't have to drive an hour in each direction just to find these people."
Free COVID-19 and Antibody Testing
On the whole, Young says, the health insurance industry has acted quickly to ensure COVID-19 tests and treatments are covered. Sana is no different. Members can get FDA-approved COVID-19 tests and affiliated medical services (such as an office visit or blood draw) for free.
In fact, Sana's gone above the traditional offer. Through its partner PlushCare, members can also get an FDA-approved antibody test. PlushCare was the first virtual primary care provider to offer an antibody test. With PlushCare as an existing partner, Sana could offer tests to members sooner than other health plans.
A Special Open Enrollment Period
Employees may have opted out of health insurance during annual enrollment, only to regret the decision with the ensuing pandemic. "Given the current climate, we were concerned about people's ability to be covered," said Young.
So Sana offered a special open enrollment period for its clients. If a company's employee wasn't already signed up for health insurance, they could enroll and add coverage. (Typically, open enrollment happens once per year.)
For Sana Employees, A Remote Friendly Culture Eased the Transition Into Lockdown
Like its customer-first approach to its offering, Sana's company culture puts employees' well being at its core. "Our philosophy has been to hire really great people and create a work environment they don't want to leave," says Young. "We want our culture to allow everyone to thrive."
That commitment to employees has led to an exceptional Sana team. "We look for people that are mission driven and self-sufficient," Hackley says. "It's a requirement for having a remote team and the culture that we do—it all stems from the people on the team."
Remote Since Day One
Sana has been a remote company since Day One. Providing the ability to work from home was a natural cornerstone of the culture. "We want employees to have flexibility in the environment that works best for them," Hackley says. "We started fully remote and later transitioned to the hybrid model we have now, with half our team in Austin and the other half elsewhere."
As the world shifted to working from home, many elements of Sana's work environment stayed the same. "Employees' day-to-day habits are already set up to be remote, even if they work in the Austin office," Hackley says. If one person dials into a meeting remotely, for example, then everyone else does, even if they are sitting in the same room.
Some things have changed since the office closed on March 5, but Hackley says "it's been more like a half transition."
Pre-COVID-19, the product and engineering team had typically onboarded employees by flying them to Columbus, Ohio, where Hackley operates. "We'd sit down and wing it. We'd run through what an employee needed to know by immersing ourselves in the work in-person for a few days."
The sales team has also rethought orientations and training. Based out of the Austin office, the team had trained employees in person. "We're rethinking new hire orientation, call shadowing, a lot of in-person training that was essentially standing over the shoulder of someone else," Young says.
Overall, these "half transitions" are a good thing. The pandemic has compelled the team to be more organized with the way they onboard new hires—a positive, if unexpected, outcome.
"This moment has solidified my conviction that we can make a remote company work," says Young.
Supporting Employees During COVID-19
Even with its remote culture easing the transition to life during COVID-19, it's impossible to mitigate all challenges people are facing right now.
"Our sales team is filled with extroverts that worked together in our Austin office before March," says Young. "We're still trying to figure out how to replicate that close in-person collaboration that energizes them."
Another challenge: Employees that have now become full-time caretakers. "We're not just working from home alone, we're working from home with our families," Young says. Employees were already comfortable working remotely, but then COVID-19 added childcare or taking care of a family member into the mix.
"It's our responsibility to be supportive of our employees, whatever they're going through." Young says. "We want people to feel they have the balance and support they need to take care of themselves."
2020 has been a year of uncertainty and change, and will likely continue to be so for the foreseeable future. For Sana, it's a time to reinforce the foundation it's built for employees and customers alike. "We're stuck in this mode of living for a while," Young said. "There are lessons to learn each day. I'm very grateful we can be a support structure for our employees and our customers right now."

Get on the list.
Dallas Innovates, every day. 
Sign up to keep your eye on what's new and next in Dallas-Fort Worth, every day.