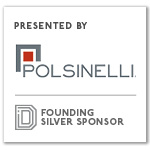 You didn't have to be "in" real estate to benefit from attending any one of the Real Estate sessions from this year's Dallas Startup Week. 
Each session's featured speakers ranged from experts to CEO's discussing topics relevant to any startup like funding sources, social media marketing and business model selection. Just in case you could not make any of the sessions, take a look at the top five lessons I learned:
1. Technology in Action
The week started off with the Real Estate Tech Fair. A slate of vendors exhibited their technology and business models and networked with attendees. What better way to show off — and tryout — customized technological solutions to facilities management (Jengo Consulting), residential development (Detate Property Group), portfolio intelligence and cloud analytics (Refine(RE)), HOA management (Avanta Risk Management), tenant engagement (Skyrise) and rapid test fit software for multifamily real estate development (Building Forge).
2. Avoiding Growing Pains
As any company grows, it becomes inevitable that their real estate needs will change. Our panel, moderated by Alice Seale (Seale Realty Advisors), provided attendees with practical tips on selecting office space (like the true costs in traditional office leasing). Marshall Hudes (Truss Holdings, Inc.), Mike McKeown (Gensler) and Charlie Morris (LiquidSpace) provided a spirited discussion about the traditional and tech-enabled options for real estate planning which led one attendee to exclaim, "Whatever you are selling, I want two!" during questioning.
3. Big "D" Dollar Funding
Alex Doubet, CEO of Door Homes, provided the history of Door and gave a glimpse into the future of this innovative startup. Through vertical integration of revenue streams (i.e., the firm is a brokerage, title company and mortgage), the average client saves about $12,000.00 per transaction and the agents close about ten times more transactions per year than the average real estate agent. Door has successfully raised millions of dollars in funding, and according to Alex Doubet all of the money originated from Dallas, and not the West coast.
4. Modern Reality Viewpoint
Detate Property Group, a premium real estate developer and builder focused exclusively on modern homes, not only exhibited its proprietary virtual reality technology, but its founder and CEO, Edwin Tatum, dropped in for a fireside chat. Detate is primed and ready to disrupt traditional residential development through modern design, modular construction, branding and sustainability.
5. Unmasking Cryptocurrency
Even if you are not sure about cryptocurrency odds are likely that you will be involved in at least one transaction that incorporates this new "currency" within the next two years. A panel of experts including Kevin Brown (Avanta Risk Management), Matt Warmuth (CollideVillage), Matthew Lopez (MBL Title), Michael Gilbert (Boundre Group) and Mark Hopkins (Roger Wilko Group) downloaded the audience on the basics of blockchain, cryptocurrency, tokens and the future of adoption in the real estate market.
Get on the list.


Dallas Innovates, every day. 

Sign up here to get what's new and next in Dallas-Fort Worth.