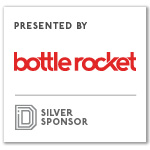 Video content viewing is on the move, just like everything else. From user-generated content like great pet videos or spectacular skateboard fails to premium original programming from broadcast giants, digital video is where it's at today. eMarketer (eMarketer, October, 2017) estimates that the number of digital video views will climb over two billion this year, and the average time spent watching digital video keeps rising. In the United States, that average will be 73 minutes a day by the end of 2017. This disruption of the traditional couch experience provides opportunity for content owners to take their rightful place alongside the former content kings. And some unusual contenders to the throne are appearing.
Who's Driving the Bus?
Who is driving this trend of video viewing on the move? It's exactly who you are likely thinking—Millennials, and their even younger friends, the Centennials (born 1998 or later, this cohort is called centennials because one in three will live to be 100 years old). This group of digital natives, who use their smartphones as the central hubs of their existences, decided that there is no need to be constrained by time—or space—when watching video.
Millennials and Centennials are heavy consumers of OTT services. That's "over the top," and means video delivered via the Internet, rather than through traditional methods. To give some reference, so far in 2017, 22.2 million U.S. adults have dropped their satellite, cable, or telco service, which is a 33 percent increase from 2016.
22.2M American cord-cutters
These "cord-cutters," as they are called, will continue to grow as Millennials dominate the landscape. But along with cord-cutters, there is another group of 34.4 million adults that have never had these traditional broadcast services, and they're referred to as "cord-nevers." Together, that is 50 million U.S. adults who now consume digital video exclusively through OTT platforms. And this doesn't even count those who have both OTT subscriptions and traditional viewing services.
These cord-shavers continue to experiment with OTT services like Netflix, Hulu, Amazon, and CBS All Access. According to a study by PriceWaterhouse Coopers, 78 percent of U.S. homes subscribe to at least one OTT service (PwC, 2016).
As consumers abandon traditional viewing habits, content owners must figure out how to re-monetize their content. The traditional ad-supported model of broadcast television no longer applies fully, nor does the traditional subscription model of cable TV. Consumers think of these models as limiting, even predatory. They want their content when they want it, where they want it, without interruptions, and for a fair price that doesn't involve contracts and bundles and opaque charges.
Surveying the Landscape
There are a number of ways content owners can go OTT.
One could license content to a subscription video-on-demand aggregator like Hulu or Netflix. The licensing agreement provides revenue to the content owner, and the aggregator—which would be Hulu or Netflix in this scenario—charges subscription fees.
By the way, both of these aggregators have gotten into original programming, creating exclusive (and royalty-free) content for their subscribers while creating a new revenue stream for the business. Nielsen recently reported the first episode of the new season for Stranger Things on Netflix drew an audience of 16 million viewers. That is 1.5 times the size of the audience that viewed the final episode of The Sopranos, one of HBO's premiere franchises.
Other popular cable TV channels, such as The Oprah Winfrey Network (OWN) and the Game Show Network (GSN), have pursued an independent strategy. Each of these companies used Dallas-based company, Bottle Rocket, to help them enter the OTT fray. They did this through a number of ways—through mobile devices like smartphones and tablets, through devices that connect to your TV like Apple TV, Google Chromecast, and Amazon Fire TV, through gaming or entertainment consoles like XBox and BluRay players, or through direct-to-internet connection to a smart TV.
Bottle Rocket helped both OWN and GSN create an OTT strategy of getting content to their customers on the go.
Using its development framework AWE (Anywhere Watch Experience), Bottle Rocket built apps for OWN, starting with mobile Android and iOS apps and moving on to Apple TV, Roku, and soon to be FireTV.
For GSN, Bottle Rocket again began with mobile apps for both iOS and Android, and have since developed a Roku app. For these apps, the customer must use an existing cable or satellite subscription authentication to gain access. In other words, you can see Gene Rayburn on the original Match Game on your smartphone during your morning train commute, but only if you have a cable or satellite subscription that includes GSN as part of your bundle.
Other content providers have chosen to create an even more discrete OTT offering. Their apps stand alone, and can be subscribed to directly by viewers. This forms a Subscription Video on Demand (SVOD) monetization strategy where cord-cutters and cord-nevers can still get access to desired content without needing a cable or satellite subscription. One powerful example of this direct-to-consumer type of offering is HBO Now. For $15 a month, you can get the very best of HBO content. Available on almost every possible device from your computer to your FireTV stick, and everything in between, HBO is taking on Hulu, Netflix, and Amazon directly.
The 800-pound gorillas will continue to wrestle for the viewer's attention by creating great content, appearing in almost every viewing ecosystem available, and developing models to woo the cutters, the nevers, and the shavers. This competition is a boon to video viewers, as evidenced by the explosion of great content and increasing ease of access.
Everything Old is New Again
Of course, devices like Roku and Apple TV love the content wars, because they are strategic assets. If you are a content owner making an OTT play, you have to be everywhere, and believe me, the fickle Millennials and Centennials know all about the corners and niches of the Internet and where to find the content they crave.
This also creates a great opportunity for other types of content owners to get in the game. AdWeek, citing a study by Parks Associates, noted Millennials are more likely to subscribe to at least three or more OTT services than other consumers and nearly half of them like to discover new content via social media and take recommendations from friends. No surprise. But overall, one-third of all people with at least one OTT service like to discover new content by surfing within the app (AdWeek, June, 2017).
Increasing Reach
Suppose you are a content owner of niche or specialized content, and you want to get a larger audience. You've been putting your content out on your website, or maybe on a YouTube channel, and you've attracted subscribers, but not as many as you would like, and your talk value seems limited to the people who already know about you. Can OTT help you get a broader reach? Why, yes, yes it can. And it can bring other benefits, as well.
Let's take an example from the Bottle Rocket portfolio. Are you a big follower of Zac and Mia on AwesomenessTV? If you aren't a teenage girl (and really, how many teenage girls are reading this article), probably not. AwesomenessTV is an internet phenomenon, started as a YouTube channel by Brian Robbins and Joe Davola, and has blossomed into a media and entertainment company with thousands of content channels from creators around the world.
The audience for the AwesomenessTV content falls squarely into the digital generation. Bottle Rocket helped AwesomenessTV take that content to Apple TV with an out of the box AWE app, where it could become discoverable and viewable by a whole new audience, and where it could connect directly with its viewers.
AwesomenessTV used an Ad-supported Video on Demand (AVOD) model, so anyone with an Apple TV device can subscribe to the channel for free. Content creators like AwesomenessTV have a clear path to the television set and mobile devices through OTT, and can stand on par with CBS, HBO, and Netflix, at least in terms of where they are and how they can be found.
Ad-supported TV. What is old really is new again.
Do You Know Me?
Heavy-duty YouTubers like Zodiak Kids and niche cable TV channels like SyFy already have large followings, and are using the OTT revolution to gain strategic advantage.
By establishing an OTT presence, they can more tightly connect with their core audiences, learn more about who watches them and why, all the while preparing for the upcoming sea change in video viewing habits.
Can other enterprises take advantage of this? There are nontraditional content owners who have built-in followings that may not be thinking of themselves as media and entertainment companies, but can also benefit from a digital video strategy.
One such enterprise is the Baltimore Ravens, another Bottle Rocket AWE client. Like many sports franchises, they have a treasure trove of video content ranging from interviews and talk shows to human interest stories about the players to actual game day footage and analysis from the coaching staff. Fans (remember, this is short for fanatics) of sports teams are some of the most brand loyal consumers out there, and they are hungry for anything about their hometown heroes.
Bottle Rocket, using the AWE platform, helped the Ravens bring that content to Apple TV.
Unlike episodic, serial programming from TV, this is diverse content that can be intimidating to sort through. Enter AWE and its unique AMP interface that allows the Ravens to organize the content into "channels" and "shows," all the while giving them flexibility to feature new content and drive the viewer into focused experiences.
Again, they are using an AVOD model, and advertisers are jumping at the chance to locate their messages next to highly desirable, and frequently viewed, timely content. Bottle Rocket's easy to use AWE framework, coupled with its powerful AMP interface, helped spawn a new revenue channel for the Ravens.
Are there other nontraditional content owners with libraries of videos that certain audiences would love to see on their home TVs? Resoundingly yes. What about the large churches in North Texas with very faithful followings? Would they like to be able to see archived sermons, discussions of Biblical points, and lifestyle content with a particular leaning? I bet they would. Are there educational, healthcare, or wellness entities with backlogs of content that could be monetized through these new channels? Are there large-scale contractors and home builders who might want to jump on the DIY train with branded content available on smart phones and tablets?
The changing landscape of video viewing opens up possibilities for many enterprises to monetize their knowledge via video distribution.
The changing landscape of video viewing opens up possibilities for many enterprises to monetize their knowledge via video distribution. Companies like Bottle Rocket are helping large broadcasters and emerging enterprises find their ways in this new environment by providing a rapid and reliable way to go OTT.
We expect this trend to grow substantially, and to involve not just media companies, but many enterprises looking to get the most out of their unique appeal and brand following. Dallas, with its strong innovation and technology core, is the right place to help drive this disruption further and faster, and Bottle Rocket's AWE product is one that many Dallas-based enterprises should find appealing.

Get on the list.
Sign up to keep your eye on what's new and next in Dallas-Fort Worth, every day. 
And, you'll be the first to get the digital edition of our new Dallas Innovates magazine: 
The annual edition publishes in January.