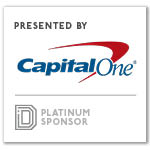 One of my favorite things about working at Capital One is our engagement with our local community and our nonprofit partners. In fact, earlier this year, Capital One celebrated the 10th anniversary of our Plano campus and the community we've been fortunate to have been a part of for the past decade. On the occasion of this milestone, we commissioned a report by The University of Texas at Dallas (UTD).
The report focuses on the past decade of North Texas nonprofit experiences during economic changes including the Great Recession. It found that while the demand for social services increased during the recession, the financial crisis significantly hampered nonprofits' ability to meet that demand by depressing traditional funding sources. This sparked a fundamental shift from the way nonprofits operate until that point. They needed to find ways to become more efficient and make their programs more compelling to donors.
The report summarizes that nonprofits' response to these economic challenges is centered around three changes:
The adoption of a performance management framework
The pursuit of collective impact
A desire for social innovation
These findings made me think long and hard about social innovation, what it means, and what it takes to practice it. The Center for Social Innovation at the Stanford Business School defines social innovation as:
"Social innovation is the process of developing and deploying effective solutions to challenging and often systemic social and environmental issues in support of social progress."
It further states that social innovation is not the prerogative of any one entity, and that solutions often require "the active collaboration of constituents across government, business, and the nonprofit world."
When I put this in the context of the findings of the report, and the work we do at Capital One, I'm struck by how much our success depends on collaboration – with our nonprofit partners, and local agencies and institutions. And it's not about our success but collective success.
The pursuit of collective impact is a powerful mechanism in aligning the strengths of different organizations to reach more people than one organization ever could. For me, this has come to life through the many different initiatives we've undertaken in recent years. Since last year, we've partnered with NAF, Dallas ISD and UTD through Future Ready Labs, our paid internship program. This innovative internship concept is designed to scale the quantity of meaningful internship experiences and prepare students for future careers. Last year's pilot in North Texas was so successful that NAF has now been able to roll it out to several different cities across the country with multiple corporate sponsors. Having spent time with the students in last year's pilot, I am confident that they are on the path to a successful  future.
We have partnered with UTD on numerous other initiatives, including one where we're collectively helping create a pipeline of women leaders of tomorrow. Through this collaboration, mentors from Capital One and other businesses work with middle school girls to spark their interest in entrepreneurship and innovation to get them better prepared for college. At the same time, we're heavily focused on helping our current generation of women leaders succeed. We partner with The Dallas Entrepreneur Center to provide women entrepreneurs access to mentors and networking opportunities.
I see examples of public-private partnerships across the country, and draw energy from their potential in turbocharging growth, entrepreneurship, innovation, leadership and hope in these regions. Public-private partnerships have come a long way since the Great Recession. According to the UTD report, the turning point came when nonprofits started adopting logic models and managing to outcomes – much like what corporations were already doing. This allowed them to embrace the use of key performance indicators, and generate data to demonstrate how they were achieving their purpose. This enabled them to connect with public and private entities in a way they had not done before, and fostered greater alignment.
The report indicates that this led to two major innovation trends in the nonprofit world:
Data-driven innovation: This describes the broad – and growing – social innovation efforts that are fueled by leveraging data.
Innovative Service Delivery: This refers to program development aimed toward traditionally neglected populations or the use of technology to deliver programs in ways that were not previously possible.
The report is full of examples from across North Texas where the above trends can be seen in action. I invite you to dive into it and consider how your organization is or can be a part of this changing landscape.
At Capital One, entrepreneurship is in our DNA. We're constantly challenging the status quo, and with that comes opportunity and innovation. Through collective action from businesses and community leaders, we can support and boost social innovation in North Texas. Our own Future Edge DFW initiative is focused on helping DFW get ready for tomorrow, today.
To continue this dialogue, join us at the upcoming Reimagine Communities on October 3 at Capital One's Plano campus. Together we can expand opportunity and promote shared prosperity.

Get on the list.
Dallas Innovates, every day. 
Sign up to keep your eye on what's new and next in Dallas-Fort Worth, every day.