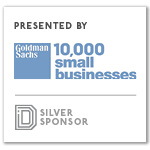 Gone are the days of airport anxiety, long security lines, delayed and cancelled flights, crowds, and long waits for food.
Incorporating features like an interactive, real-time flight map, mobile networking with fellow passengers, the ability to pre-order food, and the goal of robot-delivered food and snacks, Flyght Club aims to reconfigure the entire airport experience.
Learn more from Flyght Club's Chief Innovation Officer, Ajay Vonkarey, who is driving innovation in the airport.
Describe Flyght Club. What makes your platform different from others?
Flyght Club is a technology platform and a mobile app that serves travelers all over the world. We have built an extensive technology platform that can be integrated and extended to a mobile app. This is purely focused on making flying easy and fun again. We are one of the first apps that focuses on the journey and not just the planning of a trip.  With millions of travelers going through different airports, the experiences at airports are difficult and challenging. Our focus is to make the flyer airport experience better and more fun.
What problems is Flyght Club solving?
In today's world, flying is not fun and easy anymore. With long security lines, delayed and cancelled flights, crowded airports, and long lines for food and services, flying has become a challenge. Flyers feel anxious at airports due to their size, the crowds, the long lines, and the confusion.
Our mission and goal is to enhance the airport experience and make flying better. With more than 2.5 million passengers flying every day, air travel has become a necessary evil. With features like Flyght-Connect and Grab-N-Go, we ensure that passengers can connect with fellow travelers and order food/services ahead of time to avoid long lines. We are also prototyping food order delivery from restaurant to gate using robots.
Why did you launch in Dallas-Fort Worth?
DFW is a great hub for startups, especially for the travel industry. Geographically, we're near the nation's largest airport (DFW). We realized this was the best city and location to launch.
What was your first breakthrough moment?
Our first breakthrough moment was when we launched in DFW airport. It being a major airport and local was a key win for us. This gave us an opportunity to understand the customer better.
What was your latest breakthrough moment?
Our latest breakthrough was when we launched in LHR (London Heathrow) airport. This is one of our latest flagship additions to our portfolio of airports where we offer services.
How are you innovating in your industry?
The biggest innovation we are working on is using robots to deliver food in the airports. To date, robots have been used for other functions. As this will be an enclosed space, it will be much easier for us to deploy robots to deliver food/products from restaurants to gates.
How did Goldman Sachs 10,000 Small Businesses help you become a better small business owner and entrepreneur? What skills have you learned through the program, and how are they helping you today?
Goldman Sachs 10,000 Small Businesses program was key for us to start and launch our business. The biggest advantage of this program is the network it builds among small businesses. This program helps you develop a complete picture of your business including product development, finances, HR/recruiting, sales and marketing, and more.  From my personal viewpoint, this program helped me understand the accounting and recruitment principles better. Click through to learn more about Goldman Sachs 10,000 Small Businesses.
What else should we know about your company?
Flyght Club is a small business minority owned company.  We are based locally in Dallas and are proud to be a part of it.

Get on the list.
Dallas Innovates, every day. 
Sign up to keep your eye on what's new and next in Dallas-Fort Worth, every day.