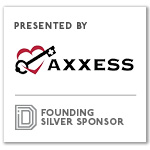 Wide-spread media coverage followed the death of George Floyd and gave rise to the critical focus on racial injustices in our society. While many organizations reacted quickly by implementing diversity programs, there is still a great deal of progress to be made, especially in the technology industry where women, people of color and other minorities have been underrepresented for decades.
Diversity is an integral element of our culture at Axxess. It's a concept that founder and CEO John Olajide considers indispensable to our success and innate in our company's DNA. We work deliberately to keep our workforce diverse in culture, gender, age, background and in other ways to ensure the broadest possible perspectives and input.
But we also know that diversity isn't enough to generate durable progress. Having a diverse workforce without the commitment to equity and inclusion is an incomplete strategy to address the systemic deficiencies that have been embedded in our society for centuries.
Diversity, Equity and Inclusion: What's the Difference?
Diversity, equity and inclusion are intersecting but distinct concepts, each required to sustain a strong company culture that empowers all its members to thrive.
Diversity is the presence of differences. Differences can include race, ethnicity, nationality, gender, sexual orientation, socioeconomic status, age, disability, language, religious affiliation or political perspective.
Equity is impartiality and fairness of procedures, processes and distribution of resources.
Inclusion is an outcome of welcoming and accepting members of historically marginalized groups in decision-making and development opportunities. As Cynt Marshall, president of the Dallas Mavericks puts it: "Diversity is being invited to the party. Inclusion is being asked to dance."
Equity in the Workplace
Cultivating an equitable organization requires a basic understanding of the key differences between equality (giving everyone the same resources) and equity (allocating resources based on the needs of recipients).
Equality does not account for demographic-related needs and can result in disproportionate opportunities among disadvantaged groups. Equity accommodates needs related to race, gender, disability, etc. and results in equal access to employment opportunities, professional growth, leadership positions, compensation and recognition of achievements.
The following examples demonstrate workplace equity:
Employees with children have enough flexibility to fulfill their career and family responsibilities.

Salaries are proportionate based on job requirements, qualifications and performance, without discrepancies based on gender or race.

Company values oppose imbalances of power, challenge biases and prohibit actions that put certain groups at a disadvantage.
Workplaces are equitable when they correct any processes with the potential to put certain employees at a disadvantage or neglect recipients' needs. For example, if same-sex couples are excluded from spousal health insurance benefits, employers can adjust the benefits to be equitable to everyone. If women or people of color earn less than their counterparts or lack adequate access to pay increases, employers can correct the processes and resource distribution to accommodate all employees.
Inclusion in the Workplace
Having an inclusive organization means that all members are empowered to take part in growth opportunities and key decisions that impact your business. In an inclusive workplace, employees have a voice, feel a sense of belonging and have opportunities to grow within the organization.
The following examples demonstrate workplace inclusion:
Hiring and promotion processes actively seek to integrate diverse candidates into leadership roles.

Company values acknowledge all employees' contributions and achievements as essential to adequate representation of thoughts, ideas and innovation.

Processes and procedures are fair, transparent and embrace the power of diversity.
To make your workplace inclusive, monitor the level of representation at your organization and throughout your leadership. If most of the leaders and stakeholders at your organization are men, adjust your recruitment and promotion processes to address the imbalance.
Keep your leadership inclusive by routinely identifying diverse members of your organization with the capacity to excel as leaders and providing opportunities for them to amplify the voices of marginalized groups throughout your company.
Conversations for Good
As technology professionals advance the fields of science, engineering, medicine and mathematics, we must also advance an ecosystem where all are welcome to contribute.
John Olajide is hosting a new video series called Conversations for Good, where he shares insights and talks with Dallas business leaders about using business as a driving force to meet the needs of the community. Watch this video to learn more about the value of diversity, equity and inclusion in the workplace.

Get on the list.
Dallas Innovates, every day. 
Sign up to keep your eye on what's new and next in Dallas-Fort Worth, every day.